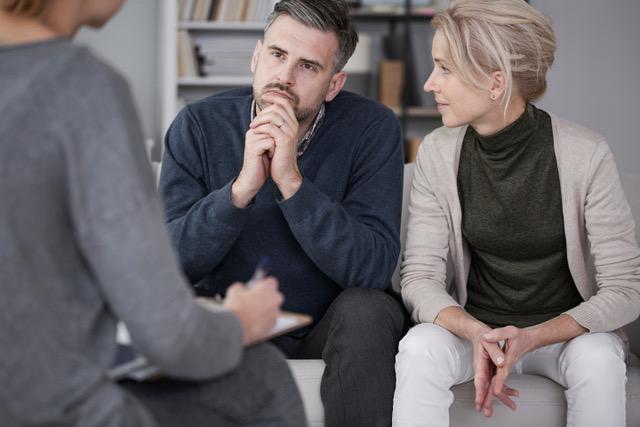 The very last thing on your mind when you're planning your wedding is - and should be! - divorce. Of course. Which is why you should plan for eventualities long before your magic day. Only think of it as an insurance policy. You don't tend to do that stuff on the day of your housewarming party, do you? But you're glad you did years later when the house burns down!
Ivan Steele Law, which specializes in both immigration and family law, offers consulting services for gay, straight, and bi couples in Ontario and Quebec. The firm also advises on how Canadian prenups impact LGBT immigration status for relevant parties.
Check them out at https://www.ivansteelelaw.com/family-law/#
The law firm offers legal services for pre-nup and post-nup agreements, cohabitation contract applications, and out-of-court settlements. The practice recognizes that, while marriage contracts are often uncomfortable for the respective parties, life circumstances do change - and neither of the individuals involved ever wants to be surprised by a suddenly adverse financial situation.
See also https://www.ivansteelelaw.com/sponsor-your-spouse-or-common-law-partner for the various issues involved with spousal immigrant sponsorship.
Four out of ten Canadian marriages end in divorce, but less than 10% of those are governed by prenuptial agreements. Since the typical Canadian divorce takes three years to finalize and costs almost $20,000 - far longer and more money when there is an acrimonious dispute - the logic of marriage contracts is self-evident.
Additional information can be found at https://www.ivansteelelaw.com/when-heart-and-mind-unite-guide-to-marriage-contracts-in-ontario
The law firm notes that marriage contracts safeguard individuals' pre-marriage assets in the event of a divorce and also shield the parties from having to split any rise in the value of a property that was owned at the date of marriage. They can also help determine the ownership of a couple's home and of any property purchased together during the marriage - while resolving in advance any business or debt issues that are either current or that may arise over the years.
Ivan Steele, the practice's principal, notes that while marriage contracts run counter to most people's romantic ideals, "Entering into a domestic contract can save you strife and expense of litigation down the road, or at the very least provide a peace of mind."
You can learn more about marriage contracts at https://www.youtube.com/watch?v=1IEBO5F7ghA
Prenuptial agreements are most frequently used in relationships where there is a sizable disparity in wealth and income. Significant debt or wealth both indicate the prudence of a marriage contract. Furthermore, people who have worked hard for years to start a business, invest, and save money are likely to want to safeguard their possessions from unforeseen life catastrophes like divorce.
Ivan Steele Law proposes that these types of contracts should be formalized well before the prospective marriage takes place. The firm's contract lawyer will draft and help negotiate the terms of any kind of cohabitation arrangement.
One client recently wrote: "Great dealing with Ivan — very useful upfront consultation, fair price, quickly got everything done. Would recommend."
Why leave life to chance? It's only romantic when suddenly - just maybe - it's not so romantic anymore. That's just life - nobody expects it, but hey, Elizabeth Taylor never did either. Eight times!
You can call Ivan at 647-342-0568 or go to https://www.youtube.com/watch?v=betZu74p3Cw and learn even more about the wild world that - hopefully - does not await you!