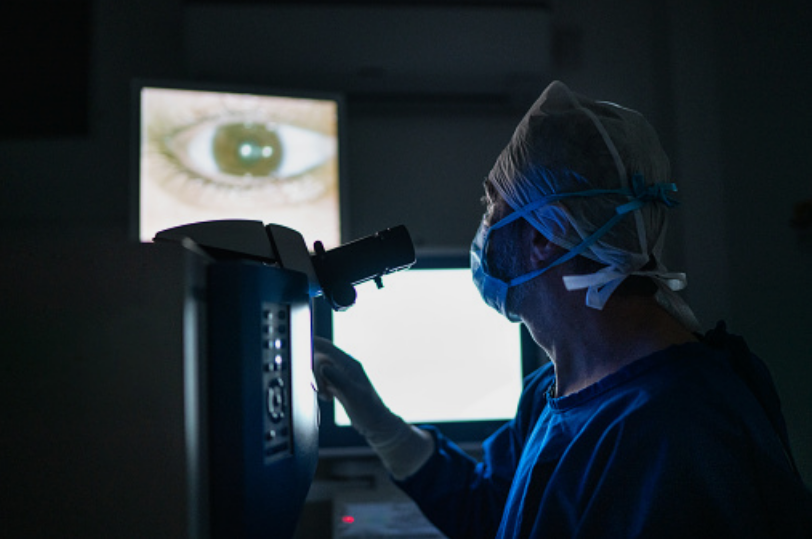 Did you know that the typical human eye blinks 4,200,000 times annually? This means that you would win $420,000 a year if you got a dime for each time you blink!
Clear Vision Institute now provides diagnoses and effective treatment plans for individuals suffering from dry eye syndrome (DES), also referred to as dry eye disease. Since there are several possible causes - and various treatment programs, depending on the circumstances and the patient's medical history - the center provides tear gland assessments along with a general eye health evaluation.
You can learn more at https://utah.pcvi.com/dry-eye-causes-and-treatments-south-jordan
The full-service eye and vision care provider, which accepts both eye emergencies and scheduled appointments, offers Blephex, and IPL intense pulse light therapy, which can treat blepharitis, tear gland blockages, and rosacea, respectively - conditions that interplay in different ways to result in dry eye syndrome.
The dry eye treatment market is expected to grow at over 4% annually over the next several years, thanks in part to the emergence of faster and non-invasive treatments such as IPL that offer long-term relief from dry eye symptoms. This approach obviates the need for the frequent daily application of eye drops. Other factors contributing to the market's growth include an aging population, increased exposure to digital screens, and rising rates of diabetes. One article claims that nearly 7% of adults in the United States suffer from DES, most of whom are women. DES is the reason for more than half of patient visits to eye care professionals.
Clear Vision Institute may use IPL therapy to help address the root cause of your dry eye syndrome. Approximately 80 percent of DES cases are caused by meibomian gland dysfunction, further complicated by medications the patient may be taking, other medical conditions, and inflammatory eye conditions such as blepharitis. The IPL treatment protocol typically calls for approximately four to five sessions of 20 minutes each for long-term symptom relief.
The clinic also offers BlephEx, a recently developed eye treatment that has demonstrated efficacy in relieving both blepharitis and dry eye symptoms. The technique exfoliates your eyelids, safely and accurately eliminates dirt from the edge of your lashes - and quickly relieves bothersome symptoms.
Clear Vision Institute, under the direction of Dr. Bala Ambati, also provides myopia treatments and LASIK surgery.
One customer commented: "I've reached the age when my vision needs the best care and I was very impressed with how thorough my annual exam was and how helpful and friendly the entire staff was. I am very glad I found the Clear Vision Institute."
Itching, twitching, red eyes are glitching - but no more! Go to https://utah.pcvi.com/dry-eye-causes-and-treatments-south-jordan to schedule your appointment!