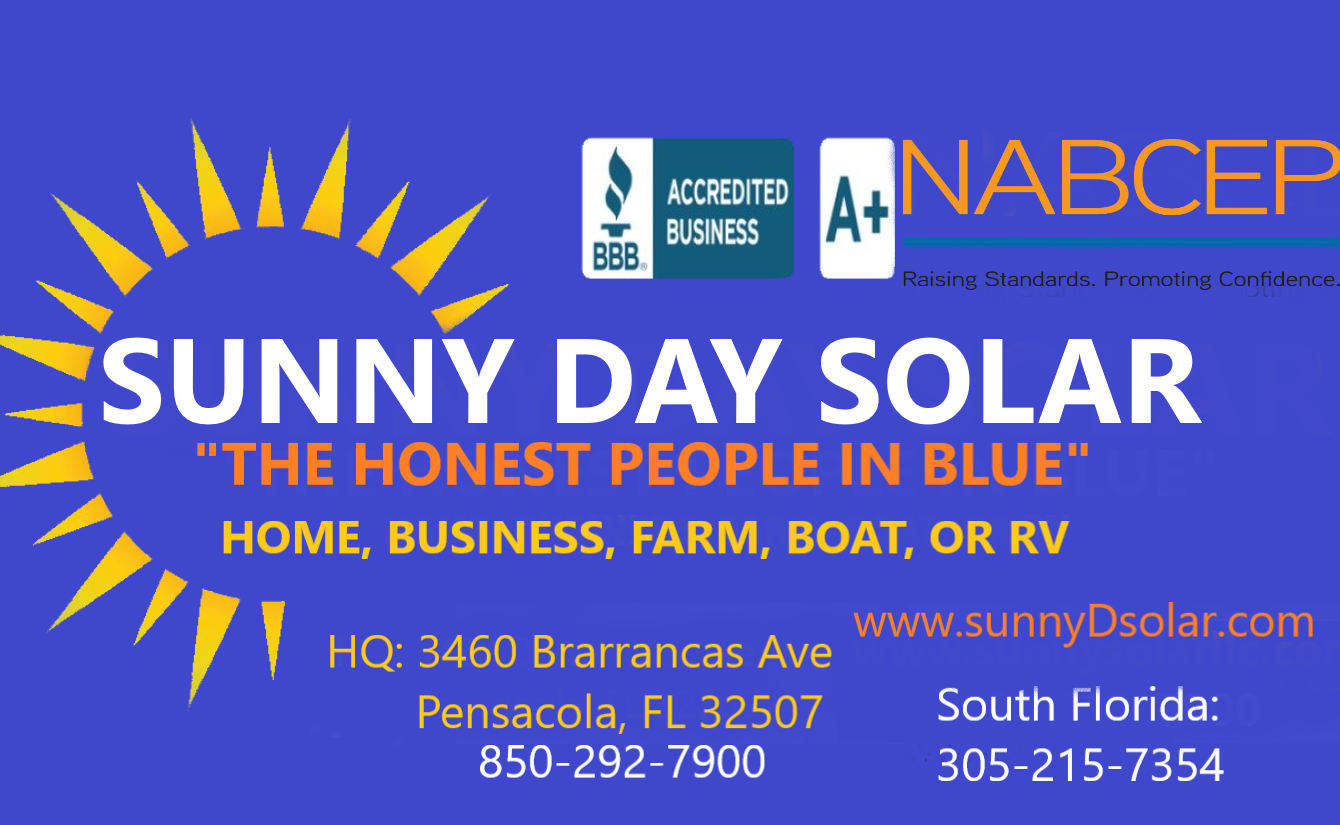 Are you sick of your energy bills getting higher and higher? Worried about your carbon footprint? If you answered yes to either of these questions, then you need to check out Sunny Day Solar.
The company specializes in giving you the energy solutions you need to make your home more sustainable. These experts can take you through the whole process of switching to solar with their consultation and installation services.
Go to https://sunnydsolar.com to find out more.
You can kill two birds with one stone with Sunny Day Solar! Get energy independence while reducing your carbon emissions by installing solar panels on your property.
According to the Solar Energy Industries Association (SEIA), the number of American homes using solar power is expected to triple by 2030. The cost of solar installations has gone down by more than 70% over the last decade while energy bills have continued to rise, leading more homeowners to make the switch.
If you are one of the countless Americans considering switching to solar, then Sunny Day Solar Farms has the solar solutions you've been looking for. The company's nationally ranked installation team is fully SEIA and NABCEP certified, giving you an unparalleled level of service and expertise.
They use the latest in solar technology to give you effective and long-lasting energy solutions for your home. Even better – you can expect your investment to pay for itself within 3 to 7 years of installation.
Worried about inflation on installation prices? Lock in rates today. There are grants for commercial and tax incentives for all 30% or more out there to help you cover installation. Sunny Day Solar has an in-house team dedicated to helping you access the financing you're entitled to.
The company doesn't just offer solar panel consultations for homes! You can reduce the overhead of your business by going solar. Reach out today to set up an appointment to discuss your solar needs.
Sunny Day Solar is headed by CEO Marc Hager, an electrician, contractor and solar consultant. With more than 25 years of experience, Hager and his team have become industry leaders in solar energy consultations and panel installations. The company is committed to giving you the tools you need to switch to sustainable energy.
Marc Hager said: "Our company helps individuals save money, keep a set budget and take control by owning their power production instead of renting it. We too help businesses to become more profitable by reducing overhead. Solar is as American as apple pie and I am proud to have founded Sunny Day Solar Farms LLC."
Sunny Day Solar professionals are the experts you can rely on for all your sustainable energy needs. Check out the company's website to learn all about their services.
Make the switch to solar today! Go to https://sunnydsolar.com to find out how Sunny Day Solar can help. or dial 850-292-7900