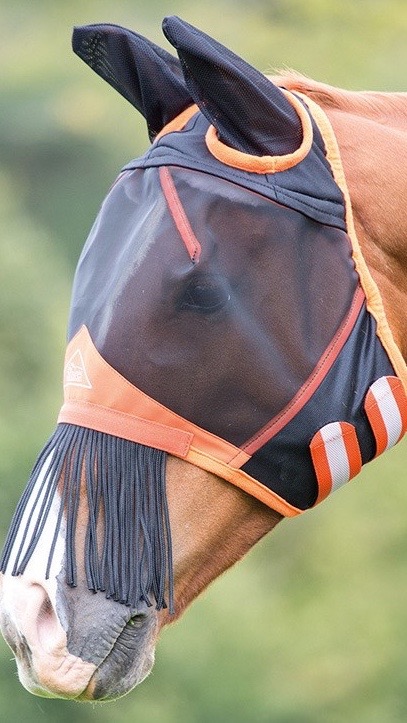 Flies are as much of a nuisance to animals as they are to us! That's why Meader Supply Corp. is offering you the best fly control products and tools to protect your animals!
The Rochester, NH horse care and farm supply company's range of fly control products provides you with effective methods for keeping your animals protected during fly season and ensuring your facilities keep functioning at optimum levels. The range includes nets, sheets, masks, repellents, feed-through supplements, catchers, and afterbite treatments.
Go to https://meadersupply.com/collections/fly-control to find out more.
Flies pose many problems for your farm and its inhabitants. Aside from being a nuisance, flies are transmitters of diseases and bacteria, which, if spread to your animals, can seriously affect their health and cause undue stress on your farm. Because flies are attracted to manure and warm temperatures, your farm can be a breeding ground for flies, which is why Meader Supply Corp. is providing you with many natural and industrial options for dealing with them.
For protecting your animals, Meader Supply Corp. offers a few tools. They have a wide variety of protective gear, including mesh sheets, masks, ear covers, hoods, and leg guards.
They also sell an assortment of direct application sprays and repellents. These sprays repel flies and other insects, are waterproof and sweatproof, and usually last for up to 14 days. Popular choices include BugPellent Natural Insect Repellent Spray and Pyranha Wipe N' Spray.
If your animals have sensitive skin, Meader Supply Corp. also offers a variety of feed-through supplements. Feed-through supplements are added to your animals' feed and essentially function as birth control for flies. The manure produced after ingesting feed-through supplements prevents the growth of fly larvae while leaving your animal unaffected. FlyAway Garlic Powder and Purina Mineral Blocks are preferred feed-through supplements.
Should your animals already be bitten, Meader Supply Corp. also carries a selection of afterbite treatments. Most of these first-aid solutions are ointments and sprays and feature healing ingredients such as aloe vera. Meader Supply Corp. recommends Silver Honey Rapid Wound Care and Hawthorne Products Ichthammol.
To prevent flies from infesting your farm in the first place, Meader Supply Corp. has a few preemptive measures you can invest in. Wax holders, catchers, and fly tapes are affordable and effective tools that can be strategically set up around your property to minimize fly multiplication. You can also purchase fly nets, which can be hung or draped across areas to prevent flies from entering certain spaces, much like mosquito nets.
"Meader Supply Corp. is like a candy store for the horse enthusiast—it's a farriers paradise," said a satisfied customer. "It's hard to find a store that carries anything and everything you'd want for a draft horse, but Meader has it all. Their staff is also incredibly knowledgeable and friendly."
About Meader Supply Corp.
Meader Supply Corp. is a family-owned and operated business in Rochester, NH. In addition to fly control products and tools, they also sell farrier supplies, tack and harness products, horse care products, feed, bedding, and farm supplies.
Help your animals live in peace by visiting https://meadersupply.com/collections/fly-control