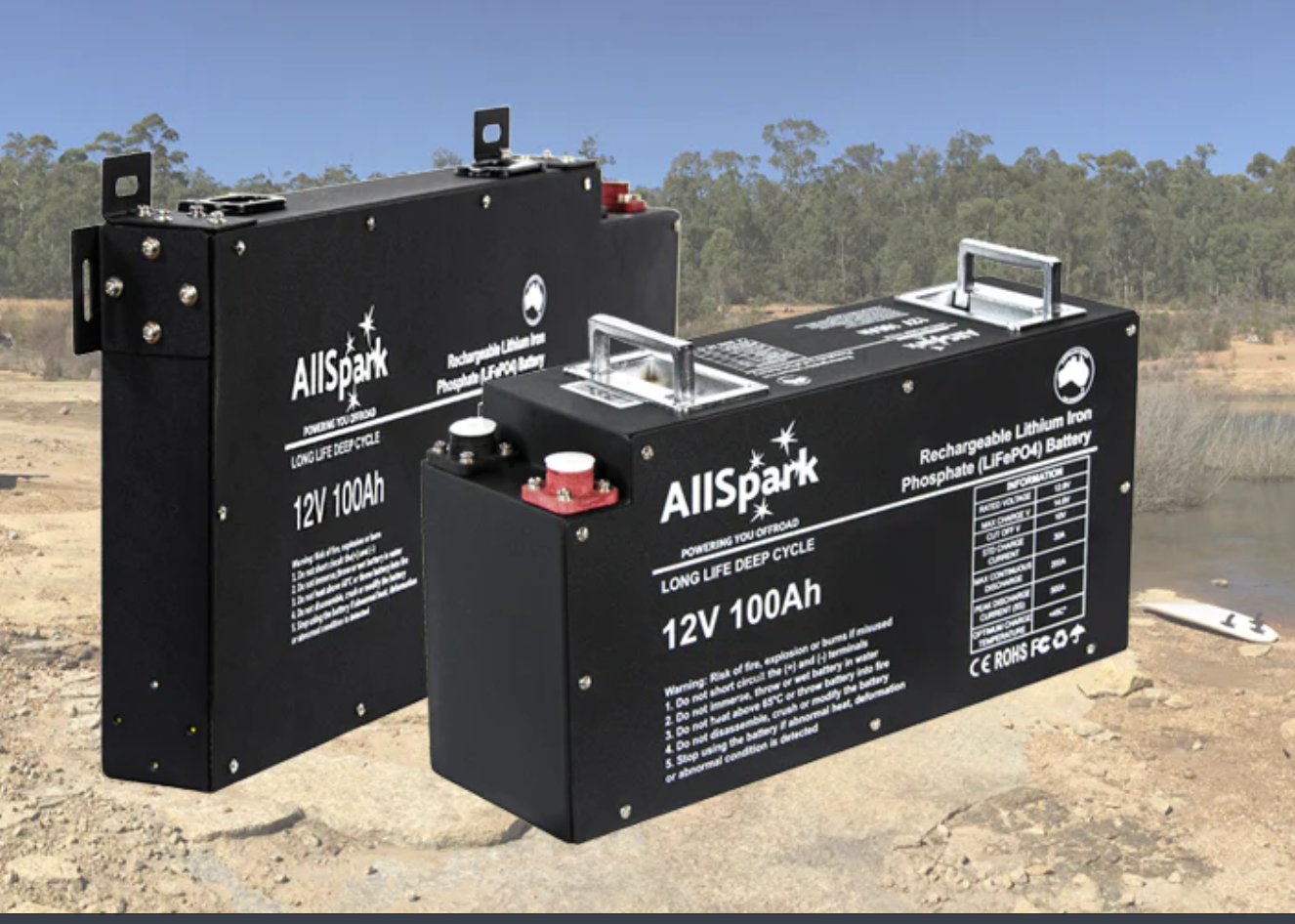 Remote living is a dream, but you know what makes it even more awesome? Having your devices charged and ready to use!
You don't want to get caught out without any charge when you're travelling the outback. That's where these batteries come in! Each lithium battery is compact and lightweight, making them suitable for off-road living, van conversions, and campers seeking additional power solutions.
Discover all the benefits at: https://offroadliving.com.au/collections/allspark-slimline-lithium-batteries
The new battery range includes a 12-volt 100Ah battery at entry level, a mid-range 150Ah option, and 200/500Ah batteries for those who need additional supply.
The AllSpark brand has been created by the team at Offroad Living and the batteries are made from premium-grade prismatic cells. The products can power a 2500W inverter, meaning you can use the products for all your devices, including air conditioners and kettles.
Each battery also has integrated fast-charge functionality. The advanced battery management system (BMS) protects the product from damage and each cell is optimally balanced for enhanced performance.
The team at Offroad Living understands that weight management is important for campers, van lifers, and trekkers living off-grid. Their batteries are designed with this in mind and have a life expectancy of up to 15 years.
Offroad Living is committed to helping you achieve your off-grid or remote lifestyle goals. With delivery across the country, the site offers a wide range of batteries, solar panels, chargers, and accessories.
Owned and operated by an Australian family, the company offers products that have been manufactured for the conditions that customers are likely to face in the outback. Technical support is available throughout the day with 24/7 assistance from experienced professionals.
The latest move is part of the company's focus on customer safety when going off-road. You can also join an active community on Facebook to connect with like-minded enthusiasts.
A spokesperson for the company states: "Offroad Living is about simplifying the process of camping. If you're new to the idea, the options can be overwhelming, and if you're an old hand, knowing where to put your hard-earned money and time can be confusing. We have decades of experience between us, camping and four-wheel driving with our family and others."
Do you want the most reliable and space-saving batteries available for your next adventure? You're in the right place!
Check out https://offroadliving.com.au/collections/allspark-slimline-lithium-batteries for any extra info you need!