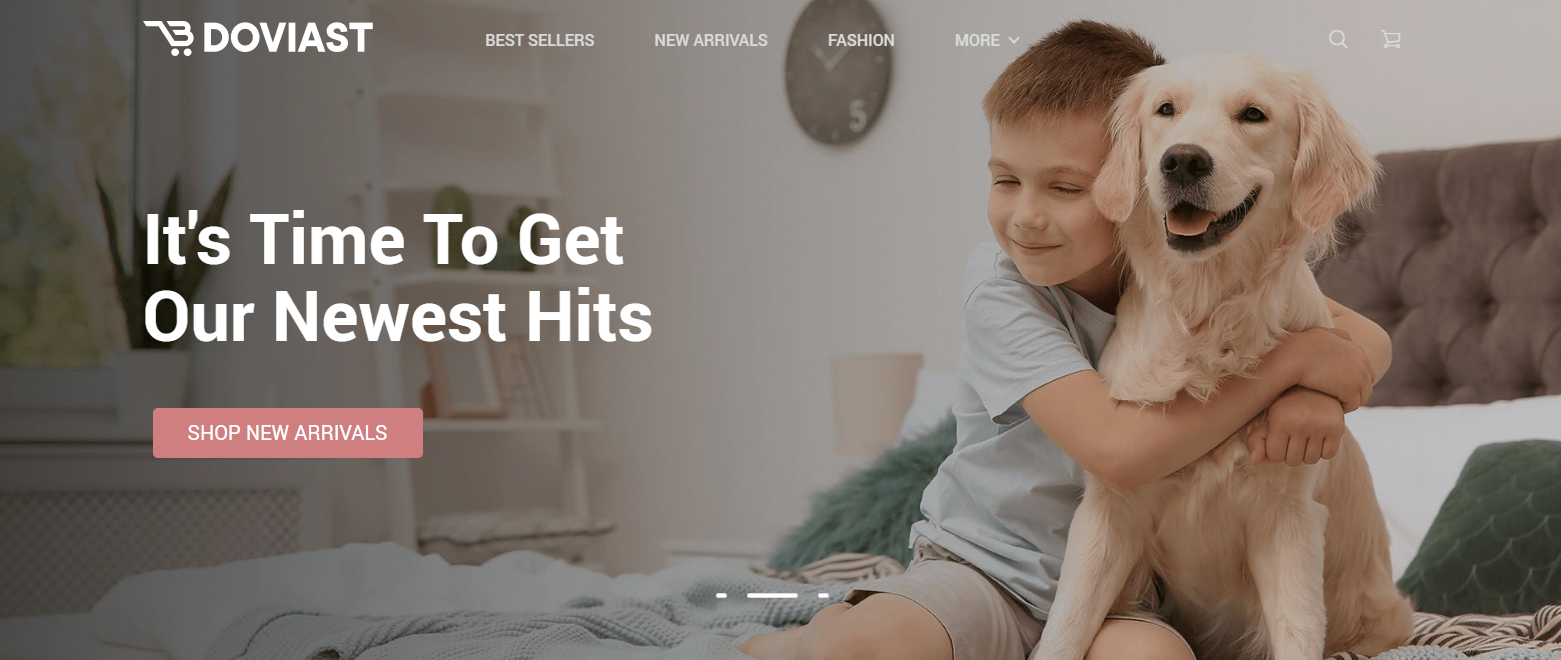 Treat your pet with Doviast's new pet supply line. The online retailer has everything you need to spoil your best friend.
Their new range covers almost every pet need imaginable, with specific items included for dogs and cats. Doviast is proud to now be stocking items for all your pet grooming needs, to help you transport them, to make mealtimes more fun, and to keep them entertained and engaged all day long.
Go to https://doviast.com to find out more.
Doviast's expansion into pet supplies comes at a time in which more American families than ever have pets, and when more of us than ever see our pets as very much being a part of our family. According to the National Pet Owners Survey, as conducted by the American Pet Products Association (APPA), 70% of US households, meaning about 90.5 million families, now own a pet, up from 56% of families when the survey was started.
The passionate team of buyers at Doviast are also pet lovers and they are proud to be bringing you high-quality pet supply items at affordable prices.
Highlights of their new collection include their Dog Car Seat Cover. This functional and easy-to-install car seat cover allows the entire back seat area of your vehicle to be turned into a comfortable and secure pen-like area for your dog. Because of the cover's innovative design and superior fabric, it is also 100% waterproof, meaning it is now easier for you to take your beloved dog down to the beach, the lake or the river with you.
To further protect your vehicle, the design also covers both the backs and fronts of the seats and the doors. And, to further protect your furry occupant, the cover also has a non-slip net.
If you are in the market for grooming and care items, you will also appreciate the store's new Pet Massage Shell Brush, Rechargeable Professional Dog Nail Grinder and Pet Food Measuring Spoon with LCD Display. Plus, Doviast recommends you throw in one of their cute toys like their popular Nylon Hot Dog Chew Toy.
In addition to their new pet supply line, you can select from Doviast's full lines of gadgets and electronics, beauty and health products, and kids and baby items. They ship their goods to customers across the US.
A spokesperson for the online retailer said, "As a store, our core values are to create long-term relationships with our customers, inspire happiness and positivity and make sure our customers are pleased. Shop our new pet supply collection to experience the Doviast difference."
Doviast is on a mission to bring you the best pet products at the lowest prices.
Visit https://doviast.com to go shopping for your favorite four-legged friend.