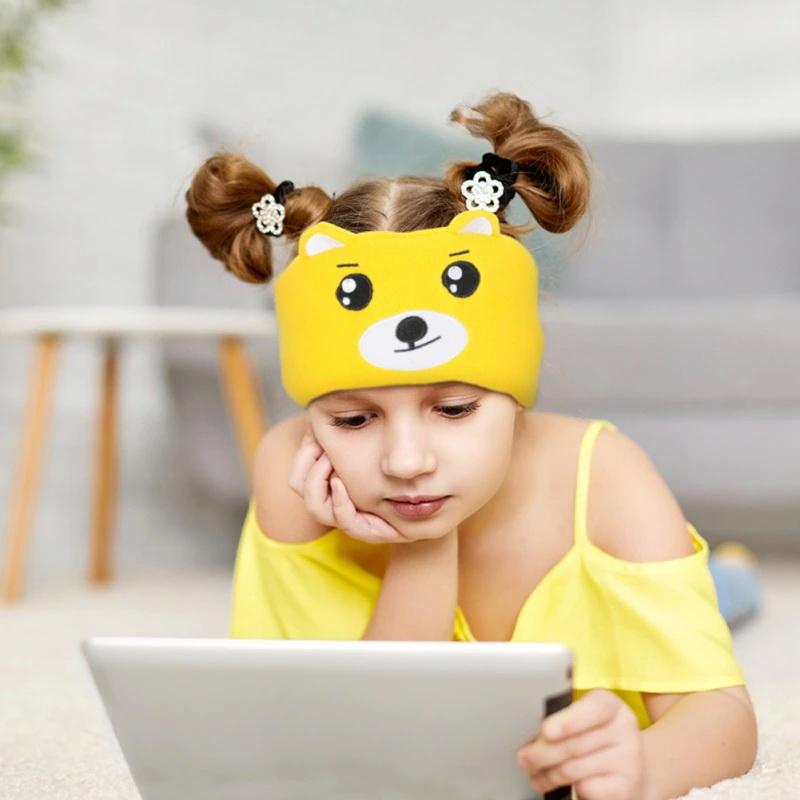 Keeping kids entertained on long journeys is a challenge for parents everywhere but, thanks to Choice Dock, calming them down just got a whole lot easier and a lot more fun. Check out the animal-themed Happy Ears Wireless Headphone Headband! It's comfy, it's soft, and it limits the volume to protect their little ears. Order yours now!
The wireless headband provides your kids with an easy and comfortable solution for listening to and watching their favorite shows in a range of different environments. Happy Ears Wireless Headphone Headband is available to order from the company's website now.
For comfortable and easy-to-adjust high-quality sound on the move, get yourself some Happy Ears from Choice Dock! More details at https://choicedock.com/products/happy-ears
Happy Ears has a comprehensive suite of features that makes accessing entertainment content a less stressful experience for you and your kids. The headband comes with an 85 dB volume limiter that protects young ears while still offering crystal clear hi-fi sound.
Conventional headphones or earbuds might be a convenient solution to audio-visual entertainment for adults or teens but adjusting and making the most of these popular devices is more complicated for young children. Cables can become easily tangled and create a choking hazard if used incorrectly. Traditional headphones are also easily broken and are not able to withstand the less-than-delicate touch of young hands. Buds can also easily slip out of the ears and get misplaced. Happy Ears solves all these issues with its fun and accessible design.
The headband is made from a breathable fleece material with an ultra-thin adjustable set of headphones. Bluetooth functionality makes it easy for you to connect with any device without getting tangled up in wires. It also works for seven hours on a single charge, making it ideal for those long car journeys, day trips, and holidays.
The soft, foldable design makes it super easy to pack away while the soft material and circular shape mean that the headband can also double as a sleep mask. Happy Ears comes in both child and adult sizes with stretchy fabric meaning that it fits naturally and comfortably on small, medium, or larger heads. You can choose from a range of animal-themed options including a fox, panda, cat, penguin, frog, and owl.
The wireless headband ships with a user manual and one USB to micro USB cable for charging. The headphones can be fully charged in one and a half hours. The product can provide relief for children with Autism spectrum disorders who may find loud environments distressing. The speakers and headset can also be removed so you can wash the headband.
A spokesperson says, "Choice Dock® is a home and kitchen brand primarily shipping to the US and worldwide, committed to delivering innovation and convenience to its customers. We are your one-stop destination for all your daily needs – spreading positivity and creativity with our unique finds."
The Happy Ears Wireless Headphone Headband from Choice Dock is making safe and convenient on-the-go entertainment easier for parents and children everywhere. Order yours now – your kids will love it!
Keep your kids smilin' on the move with Happy Ears!
For more info, go to https://choicedock.com