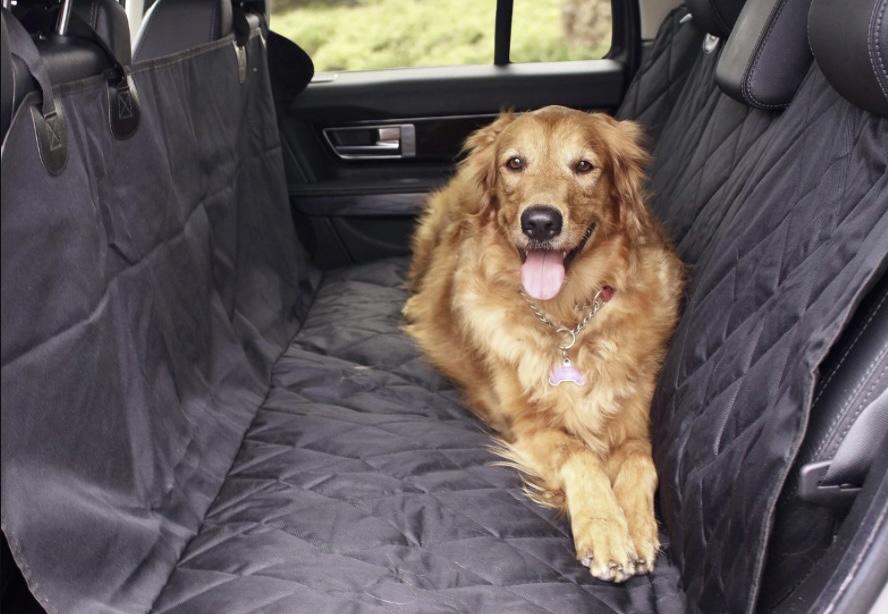 Your dog is part of the family, but that doesn't make it any less infuriating when your car gets wrecked with muddy pawprints and hair all over the place. Thankfully, with this car seat cover, you've got a great solution!
It's suitable whether you've got one dog or multiple as it can spread out to cover the entire back seat of the car. The "snap-and-go" design reduces stains, prevents drool from discoloring the seat material, and provides added comfort for pets.
Visit https://doviast.com for more info!
Doviast explains that its latest seat cover has been built with a waterproof coating and 600D polyester Oxford fabric. Featuring soft cotton with added padding, it allows your dog to be comfortable during the journey during both hot and cold weather.
The seat cover is made from breathable materials, has a hammock-style design and includes a non-slip net. The size of the product is suitable for most car types.
Doviast understands the importance of storage with in-car products, and if you're traveling with dogs you're likely to need a variety of accessories for your journey. Extra storage is provided with the car seat cover, with space for a leash, snacks, treats, or dog mess bags.
The cover can be removed by unbuckling it from the seat and detaching the head hooks. Once the product is removed, you can hand wash it, vacuum the dust and debris, or use the washing machine.
The inbuilt anchors, for keeping the cover in place while in use, can also be used for transport.
Designed to assist with many of the problems that you face while traveling with pets, the product prevents lingering stains and odors in the car. It also provides an added layer of safety and protection, because the dog doesn't slide around while the car is moving.
A spokesperson states: "When it's family time, it's also dog time. If you have a dog, you're probably all too familiar with bringing your beloved friends along for the ride in the car. But as much fun it is to bring your dogs along for beach trips, hikes, or road trips, the cleanup absolutely sucks, especially if you don't have the right protection for your seats."
Why not make your life easier with this high-quality and easy-to-use cover? Grab a bargain today!
Go to https://doviast.com for all the details you need!