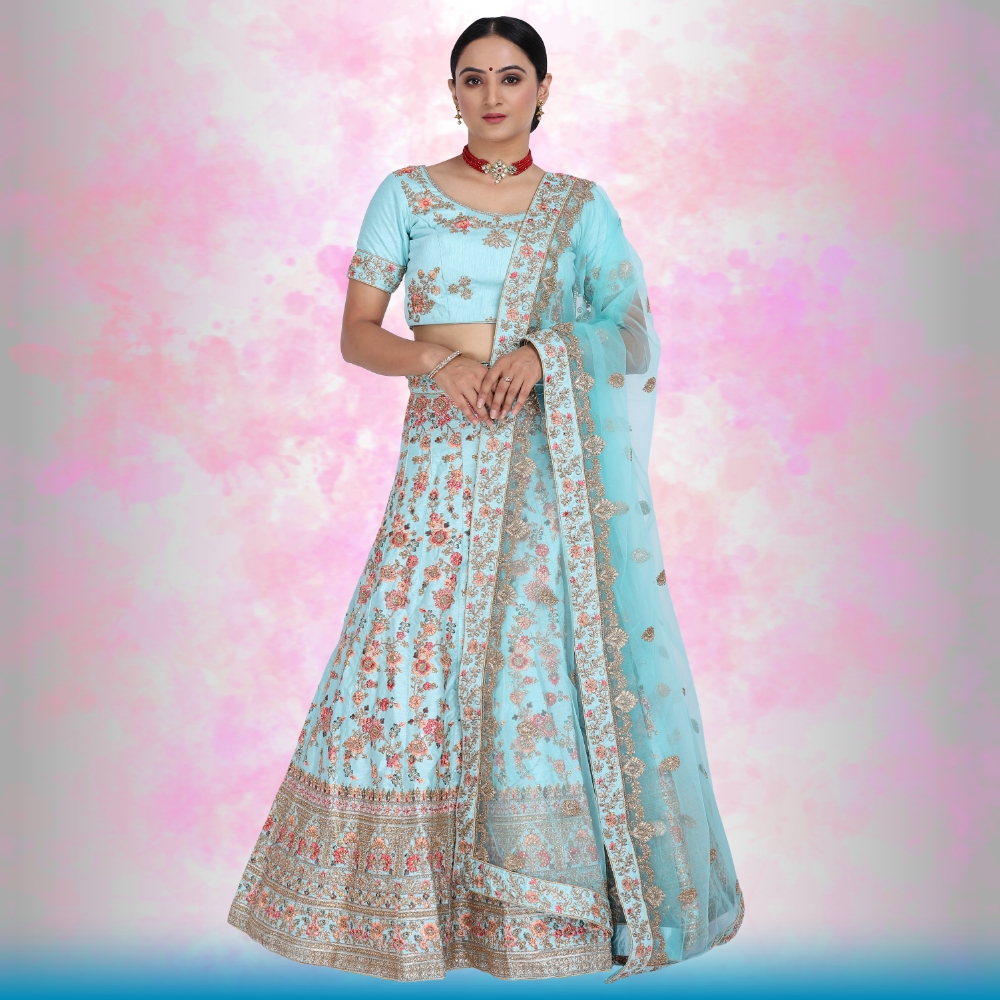 Today's modern bride is increasingly conscious of cultural traditions and heritage. While Western-style weddings have become more popular over the last decade, they don't reflect the deep-rooted traditions of the Indian wedding.
For brides looking for beautiful wedding lehengas that reflect their culture and customs, Chiro's by Jigyasa is your trusted provider for traditional Indian outfits.
Chiro's by Jigyasa is an online clothing store that intends to bring the latest and the best of Indian clothing to young, modern women all across the world.
With their new bridal lehengas collection, Chiro's helps you stay connected to your rich heritage and celebrate individuality. Their designer lehengas embrace the diversity of Indian culture and traditions through their immense color variations, an array of high-quality fabrics, and intricate bead and thread work.
Want to check their gorgeous collection? Go to https://chirosbyjigyasa.com/collections/wedding-lehenga
Chiro's By Jigyasa strives to provide both their global and local clients with quality traditional Indian fashion that is hard to come by in their region. Their new collection features a wide range of designs, ranging from traditional lehengas to more contemporary designs for both brides and bridesmaids.
Because each dress is designed and crafted at Chiro's, all the new wedding and bridal lehengas can be customized to fit any size, body type, or personal preference. Some of the featured designs include a red and gold silk party lehenga that is gold embroidered. This elegant lehenga comes with a light green dupatta which is also made from luxurious silk fabric that is also gold embroidered, giving it a festive look.
Another noteworthy set in the new collection is a printed georgette lehenga that has a gray color gradient. It has a ruffled dupatta and a matching choli, both made of silky, soft pure georgette. This new lehenga set is appropriate for a variety of occasions, including weddings and traditional festivals.
Because floral hand embroideries are the hallmark of Indian clothing, Chiro's lehenga choli designs also feature a wide range of handcrafted floral embroidery.
Further, Chiro's By Jigyasa's online store offers a 30-day hassle-free return policy, to ensure that every customer can find their right fit and style.
About Chiro's By Jigyasa
Traditional Indian clothing and accessories are the focus of the Indian fashion brand, retailer, and distributor Chiro's By Jigyasa. Chiro's goal is to design and distribute Indian clothing to women in the US and throughout the globe. Because they believe that every woman deserves to feel beautiful and confident, the brand provides everyone with access to high-quality Indian clothing.
A company representative said: "We have all the latest trends in Indian wedding wear for men, women, and children. Our dresses are designed by us, so you can find something special for everyone. The most gorgeous outfits imaginable await when browsing through our selection of ethnic ensembles that will make you fall head over heels in love right away without even trying them. We ship within 24 hours from our headquarters in Houston to all the states and worldwide."
Chiro's designers are dedicated to producing eye-catching looks by utilizing vibrant colors, prints, and embellishments, under the direction of chief fashion designer Jigyasa.
Contact them today at 281-975-7595 or visit their website to find out how they can help you craft the perfect bridal lehenga for your wedding!
Don't compromise on your rich cultural traditions! Visit https://chirosbyjigyasa.com/collections/wedding-lehenga today to find out more!