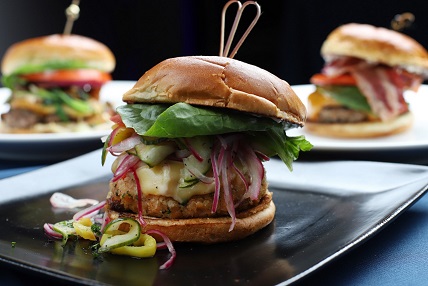 Who says brunch is just for Sundays? Sometimes you want to step out and start your day right with a chef-y omelet, eggs, and home fries, or the best salmon croquettes this side of Chicago.
Experience artistry on a plate with brunch at Hidden Gem, the restaurant you've seen featured on the news for its gorgeous food and beautifully appointed interiors.
Thanks to soaring demand for Sunday brunch, now you can get a table on Saturday as well. By opening the service up through the entire weekend, They hope to accommodate all reservations and walk-ins so everyone can enjoy the team's expertly curated menu.
Learn more about Hidden Gem and book your table now, at https://hiddengemsrestaurant.com
If you tried to get a table at Hidden Gem for Mother's Day Brunch, you probably had a hard time booking the time you wanted. But with Saturday as an option, you can make your Father's Day reservation, or any other weekend or impromptu brunch on either afternoon.
Since its launch in 2021, the restaurant has been a regular feature on the local news for having created a space and a menu that Southfield can't get enough of. The only thing missing right now is your presence!
If you're looking for luxury meets magical, (and let's face it, who isn't looking for luxury meets magical?) the décor and ambiance at Hidden Gem will give you a transportive experience you can settle into to forget the stresses of your week and enjoy professional, engaging service and an eclectic menu to suit your every craving.
You can choose from Hidden Gem's signature Build Your Own Omelets, freshly made croquettes, grits, pancake tacos, Southern fried chicken and waffles, catfish and grits, apple pie, and the crown jewel at Hidden Gem, the NY strip steak and eggs. French toast, pancakes, and an array of sides are also available, so make sure you all arrive hungry.
Hidden Gem Restaurant is a fine dining establishment open from Wednesday to Sunday. You can also get delivery and carryout when you order online.
The amazing staff wants to give you the opportunity to escape the weekend Southfield hustle and bustle with a table at Hidden Gem, the 100-seat restaurant that's as much a rare find as it is a local treasure.
Are you hungry for a chef-y brunch? Visit https://hiddengemsrestaurant.com to remedy that right now.