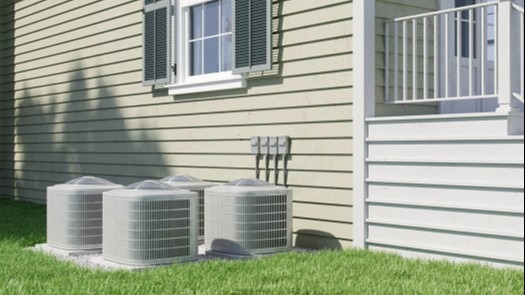 Summers can be harsh, especially in Arizona - and when the heat strikes, you need your air conditioning to be working as it should. Forget about spring maintenance and you're likely to run into summer problems - and good luck finding prompt AC repair in July... without spending an arm and a leg.
Keep your AC units in tip-top shape with the best and friendliest HVAC contractors in the Phoenix Valley. Give Clark Heating and Cooling a call today for a free estimate!
Their services include comprehensive AC systems inspections, scheduled unit servicing, and airflow maintenance. They also sell premium air conditioning and heating units, genuine replacement parts, and accessories.
Go to https://www.clarkheatandcool.com
The company provides you with high-quality cost-effective HVAC services supported by friendly customer service. They foster a culture of honesty, attentiveness, accuracy, and respect in communicating and transacting with all their clients, including you!
"Our roots are in the island of Hawaii. We want to share the traditional Hawaiian definition of the 'spirit of aloha' and how it guides our daily work. When you work with us, you are considered ohana," says a company representative. "We service your HVAC equipment as if it were our own. Our team loves what they do, and it shows every time we respond to a service repair call."
Clark Heating and Cooling offers full-service AC replacement solutions. Their licensed and certified technicians provide you with first-rate services by paying attention to the intricacies of the installation process. They will level and plumb your AC units, balance blower wheels, and fan blades to prevent excessive vibrations that may lead to your AC's premature motor failure.
Furthermore, they recognize proper airflow as being critical to air conditioning performance. During the replacement, they set correct airflow levels on your unit to mitigate condensation and drainage issues. They also seal all duct connections to prevent air from unsafe areas of your house from being drawn into the AC unit.
You may also benefit from scheduled AC maintenance services at annual, biannual, and quarterly packages. In addition, the company also provides services to commercial industries such as medical facilities, office buildings, churches, schools, apartment complexes, and more.
According to a satisfied customer: "This company installed a Samsung mini-split in one day. From their initial service visit to the final installation, the team's professionalism, communication, and friendliness made them a pleasure to work with. We highly recommend Clark Cooling and Heating!"
Keep your whole family cool and comfortable this summer - call +1-602-793-2477 to get your old AC units repaired or replaced!
Visit https://www.clarkheatandcool.com for more details.