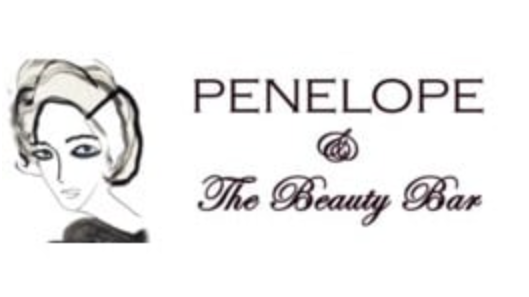 Is your complexion in need of a fresh start? If your skin could use a boost, Penelope and the Beauty Bar has just the right facial for you. It's called dermaplaning, and it's a game-changer.
Wave good-bye to dull skin, pore-clogging dead skin cells, and that annoying vellus hair that the sun somehow magnifies the minute you step out of the house, and say hello to a smoother brighter complexion.
Book a non-invasive facial treatment that is less aggressive than microdermabrasion yet offers similar corrective benefits at Penelope and the Beauty Bar, the very same spa that's been featured in ELLE, Vogue, and Allure. (Three of the industry's most venerated fashion editors can't be wrong!)
Appointments are now available for booking right now at https://www.penelopeandthebeautybar.com/pages/schedule-an-appointment-1
Advancements in spa services over the years have led to treatments that help people with acne scarring, hyperpigmentation, uneven skin tone, and even fine lines and wrinkles achieve smoother, healthier looking skin. Want to be one of them?
Dermaplaning facials at Penelope and the Beauty Bar, now available for booking, offer you a comfortable way to correct any of your complexion concerns so you look and feel fantastic.
"We are proud to offer our clients the latest in skincare technology with our dermaplaning facials," says a spokesperson for the spa. "Dermaplaning is ideal for anyone looking to improve the appearance and texture of their skin without harsh chemicals or invasive procedures."
Choose from two types of dermaplaning services: the 60-minute Dermaplane Radiance Facial or the 45-minute Dermaplane Express Facial.
During your treatment, the spa's highly trained aestheticians use a surgical-grade scalpel to slough off the top layer of your skin, exfoliating dead skin cells and removing all that vellus facial hair to reveal a smoother, healthier, more luminous complexion. Once the new layer of skin is exposed, aestheticians apply hydrating product which can then penetrate more deeply to give you stellar results.
The Dermaplane Radiance facial includes a micro-current treatment that firms and tones dull or sagging skin. An LED light therapy add-on session to stimulate collagen production is also available. This is a good treatment to include if you want to double down on reducing fine lines and wrinkles, or if you want to take action against overactive sebaceous glands to reduce acne.
Additional add-ons include customized neck and décolleté treatments, eye treatments, hand treatments, and much more. You're advised to consult with your aesthetician to learn about the services best suited to your particular skin type and your choice of facial so you can achieve exactly the outcome you want.
Penelope and the Beauty Bar is an award-winning spa in downtown Seattle that offers a wide range of custom facials as well as massage therapy, micro-needling, cupping, body treatments, and comprehensive salon services.
A recent client says, "I absolutely love Penelope and the Beauty Bar. I come in for pampering whenever I can. It's beautiful inside and the staff are always kind and professional."
Are you ready for a smoother, healthier-looking complexion? Learn more at https://www.penelopeandthebeautybar.com