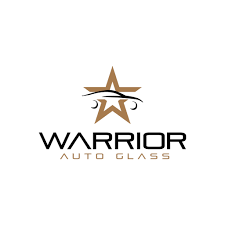 Taking time out of your busy day to get a damaged windshield repaired is one headache you can probably do without. That's why Warrior Auto Glass manages the entire process, with mobile technicians coming to your home or place of work.
From Medfield to Medway and Hopkinton to Holliston, no car window repair is too far or too difficult for this team of experts. They can source OEM replacement windshield for a safer and more precise match, and they will even coordinate with your insurance company to make the process as easy and pain-free as possible.
Go to https://www.warriorag.com for more information.
In addition to mobile services, Warrior Auto Glass has invested in the most up-to-date ADAS calibration equipment, so it can make sure your replacement windshield works hand-in-glove with driver safety aids. If you're looking for the most convenient and comprehensive vehicle glass repair service in the central Massachusetts region, call Warrior first.
While the side and rear windows of your cars are made from tempered glass, windshields are produced using laminated glass, owing to its greater strength and resistance to shattering. Those qualities have also made it possible to repair some types of windshield damage, although Massachusetts law requires replacement in some cases.
As part of its services, Warrior Auto Glass can advise you on the most appropriate course of action, removing the headache of multiple visits. The team works in conjunction with vehicle dealers and manufacturers, allowing it to source OEM parts for a perfect match.
The repair shop also points out that your modern driver assist systems, such as lane keeping and collision avoidance cameras, often need recalibration following the replacement of your windshield. To that end, Warrior Auto Glass offers advanced equipment to ensure that windshield replacements are carried out to the highest safety standards.
About Warrior Auto Glass
Having over 30 years' combined experience in the automotive glass repair industry, Warrior's mobile repair services combine expertise with convenience to provide you with a superior experience. The firm's continued success is attributed to its concierge service, which it now applies to every customer.
One vehicle owner recently stated: "I had a fantastic service experience with Warrior Auto Glass. The technician was very responsive and took care of everything, including my insurance claim. I had an unusual sunroof situation, but he procured the replacement without difficulty, and installed it quickly and without any problem. The whole process was hassle-free and painless."
Get back on the road quickly and safely with concierge services from Warrior Auto Glass!
Let the team manage your repair today. Check out https://www.warriorag.com so you can learn more.