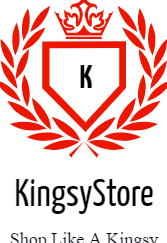 If you want to add an eye-catching image or theme to an indoor or outdoor space, wall hangings offer a simple yet effective solution. That's why Kingsy Store has a range of wildlife and nature scene backdrops available on their online store.
With their collection, the retailer has colorful tapestry designs which include a natural rainforest landscape and a full moon print with howling wolves.
Visit https://www.kingsystore.com/product/60×40-inches-purple-trippy-wolf-full-moon-in-sky-wall-tapestry-hanging for more information.
Each of the tapestries in the range is made with 100% polyester, making them both durable and easy to clean.
When looking for items to improve a home's decor or decoration for outdoor events, colorful wall hangings can provide a vibrant and eye-catching backdrop. Furthermore, high-quality tapestries offer an ideal option if you want decorations that can be relocated whenever required. Kingsy Store's range of wall hangings gives you access to several options for your home decor needs.
The rainforest tapestry in the collection has a photo-realistic image of a natural outdoor scene with a waterfall and wooden bridge. With bright greens and refreshing colors, this wall hanging can create an open sense of space in your home or outdoor area.
Kingsy Store's full-moon wall hanging has a deep purple and blue theme with three artistically designed howling wolves. This tapestry is ideal if you want to add a cool and mystical atmosphere to your home decor.
As all of the tapestries in the online store are made with lightweight polyester, the products are suitable for temporary decorations for your outdoor areas. Additionally, the material can be dried quickly in the event of rainfall or adverse weather conditions.
To help you find the right products for your needs, Kingsy Store provides details on the exact measurements of their tapestries, along with information on cleaning and hanging. The online retailer also has a wide selection of innovative products ranging from home decor to gadgets and accessories.
For all their products, Kingsy Store offers fast shipping within the USA, customer support, and secure payments through Stripe, Visa, Mastercard, Amex & Paypal.
A spokesperson for the store said, "We are focused on securing the trendiest and Kingsiest products for everyone all in one place at everyday low prices."
Add a splash of color and vibrance to your home decor with this high-quality collection of wall-hanging tapestries.
For more information, you can visit https://www.kingsystore.com/product/large-green-nature-landscape-rainforest-waterfall-bridge-wall-hanging-tapestry-for-home-decor where you can see the range for yourself.