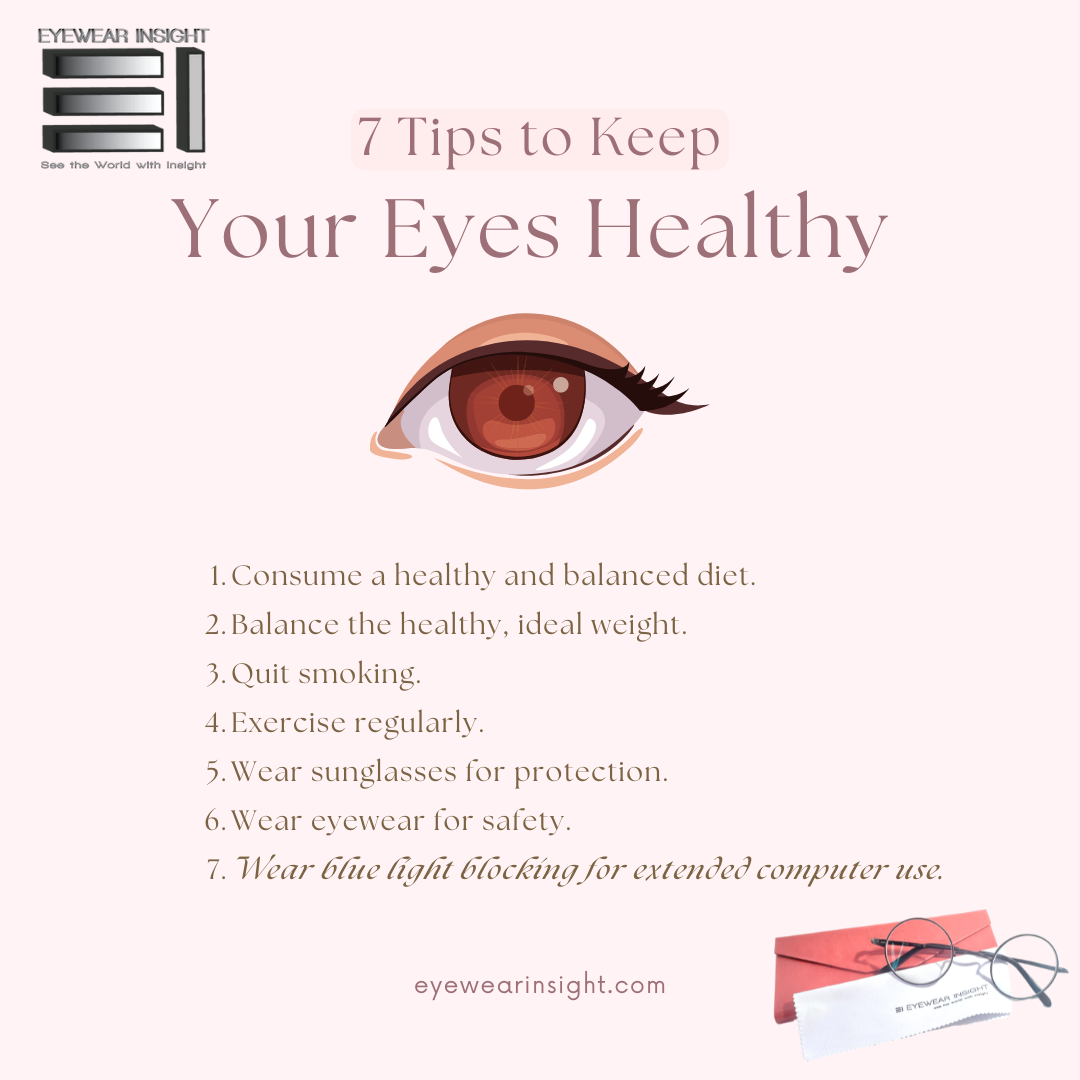 If large portions of your day are spent looking at screens, you might want to see what Eyewear Insight has to ease the burden on your eyes!
The online store, which sells glasses for the entire family, has a range of blue light-blocking eyewear to keep your eyes protected. Blue light -which comes from computers, mobile devices, and LED lights - is known to lead to eye fatigue, resulting in headaches and blurred vision.
Go to https://eyewearinsight.com/links/Blue_Light_Blocking to find out more.
Eyewear Insight provides you with budget-friendly solutions for limiting your exposure to harmful blue light.
As the grip of social media gets tighter, and more and more jobs go remote, time spent in front of computers and phones multiplies. This means exposure to blue light also increases. Research shows that blue light suppresses melatonin production for about twice as long as other colors of light. This suppression can cause sleep deprivation, eyestrain, headaches, and more seriously, macular degeneration which can lead to permanent loss of eyesight.
Most blue light-blocking eyewear on the market today also blocks other colors. Eyewear Insight's computer glasses come with a blue light coating, which is a cheaper alternative to blue light lenses and doesn't alter color perception.
Eyewear Insight's blue light coating can be added to almost any style of eyewear they offer (except for polarized lenses and styles with photochromic coating). The coating is applied directly to your lenses and goes on clear and smooth, meaning your lenses are free of unwanted tints and folds. Also, the coating doesn't interfere with your prescription and it can be used for men's, women's, and children's glasses.
Eyewear Insight sells the blue light coating at its regular "straight from the lab" pricing of $17. It is available as an add-on option for most of the glasses the store sells. Eyewear Insight offers $5.95 flat rate shipping on all orders, and second pairs of glasses ship-free.
To go with the blue light coating, Eyewear Insight also provides a range of stylish computer-specific glasses that are suited for office and home office settings. These glasses are made with lightweight, durable materials and are designed to be worn comfortably for extended periods. Unlike regular glasses, computer glasses reduce glare and increase contrast for easier viewing and less eyestrain.
A satisfied customer said: "I ordered some computer glasses to wear to work since I work in an office and I'm in front of a computer screen all day. I added the blue light coating, and I have to say they've been absolutely great. I was concerned the coating would be visible but you can't even tell it's there. I've had so many compliments on them, and better yet, my eyes feel great. I would highly recommend."
Protect your eyes today by visiting https://eyewearinsight.com/links/Blue_Light_Blocking