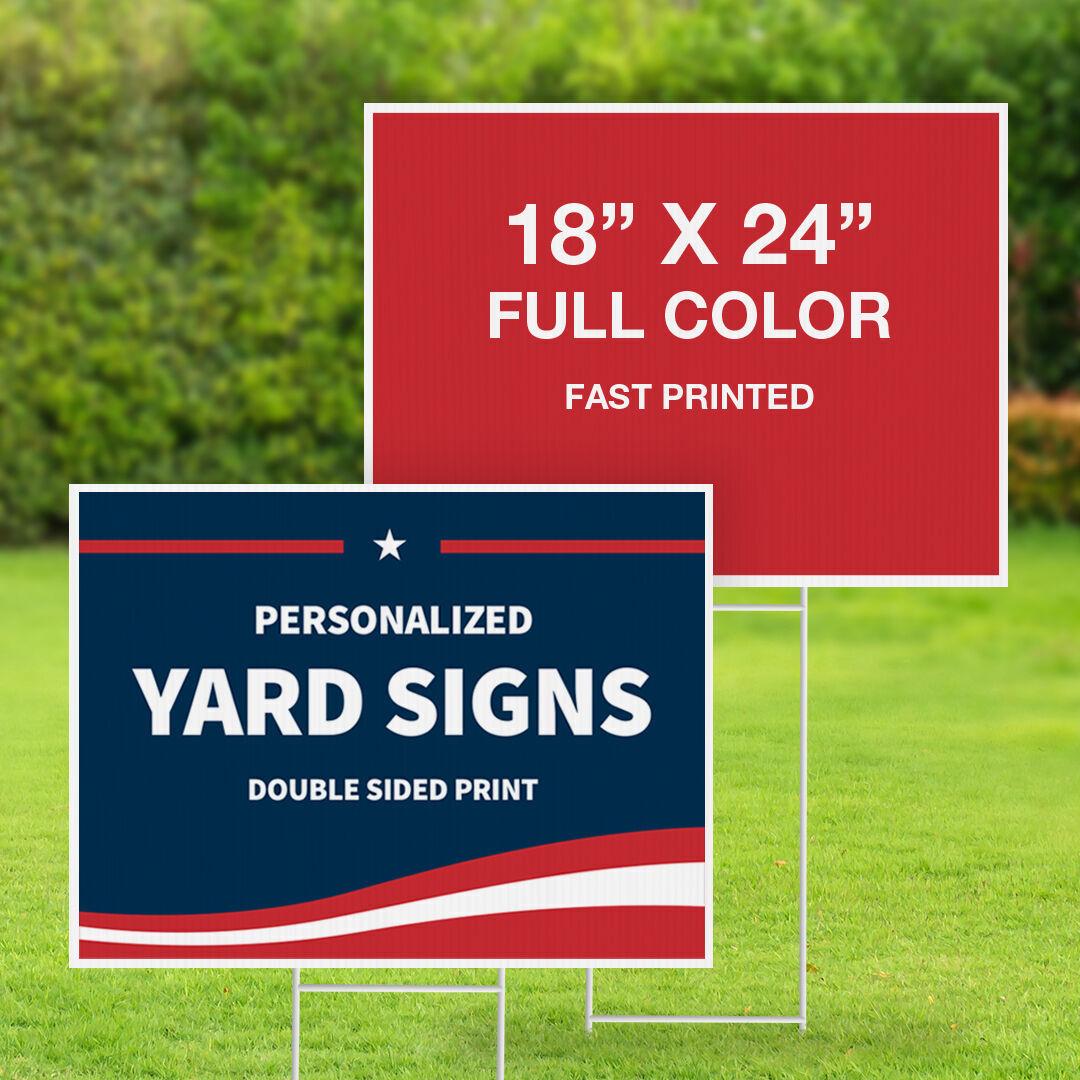 Whether you're advertising for you're trying to gain traction for a bigger campaign, yard signs can be massive. With this design specialist, you can create banners, ads, and signs with ease and have them delivered quickly nationwide!
Big Daddy's Signs provides you with a more versatile marketing solution to meet your branding needs. Yard signs can be combined with banners and vehicle magnets to promote campaign messaging, slogans, or politician images.
Visit https://bigdaddyssigns.com for more info!
Advanced printing technology features in every aspect of the service, creating long-lasting and durable signs that can be used in all weather conditions. Each type of design offers a full range of colors and special fonts to create visual impact and engage voters locally and further afield.
You can design signs using a form on the Big Daddy's Signs website, with space for the overall description, key details, and image upload. By including your name, photo, or campaign logo and slogan, you can engage prospects at events or target passing foot and vehicle traffic.
Material options include corrugated plastic and aluminum, and the company has an in-house team of graphic designers to provide assistance throughout the creation process. The team has handcrafted professional-looking templates, which can be customized with each order, or you can design your own signs from scratch.
With research showing that yard signs displaying your name have a direct impact on votes, the customized service allows you to connect with voters and build campaign awareness.
Additional details can be found at: https://bigdaddyssigns.com
Big Daddy's Signs has years of experience in the signage field and has sold over 8.1 million banners and signs to an audience of politicians, small businesses, and larger organizations. Orders are fully customizable depending on the needs of the project, and next-day delivery is available.
A spokesperson for the company states: "Our signs are printed on high-quality materials with some of the most advanced printing equipment available. Our design team assists you with designing your own custom signs, or you can upload your own images. Your signs can ship as soon as tomorrow. Our store features a large selection of professionally designed yard sign templates and the ability to upload your ready-to-print artwork directly onto your advertising sign."
Do you want to reach more customers and make a splash with your next advertising campaign? Start creating your banners and ads today!
Go to https://bigdaddyssigns.com/test-signs for all the details you need!