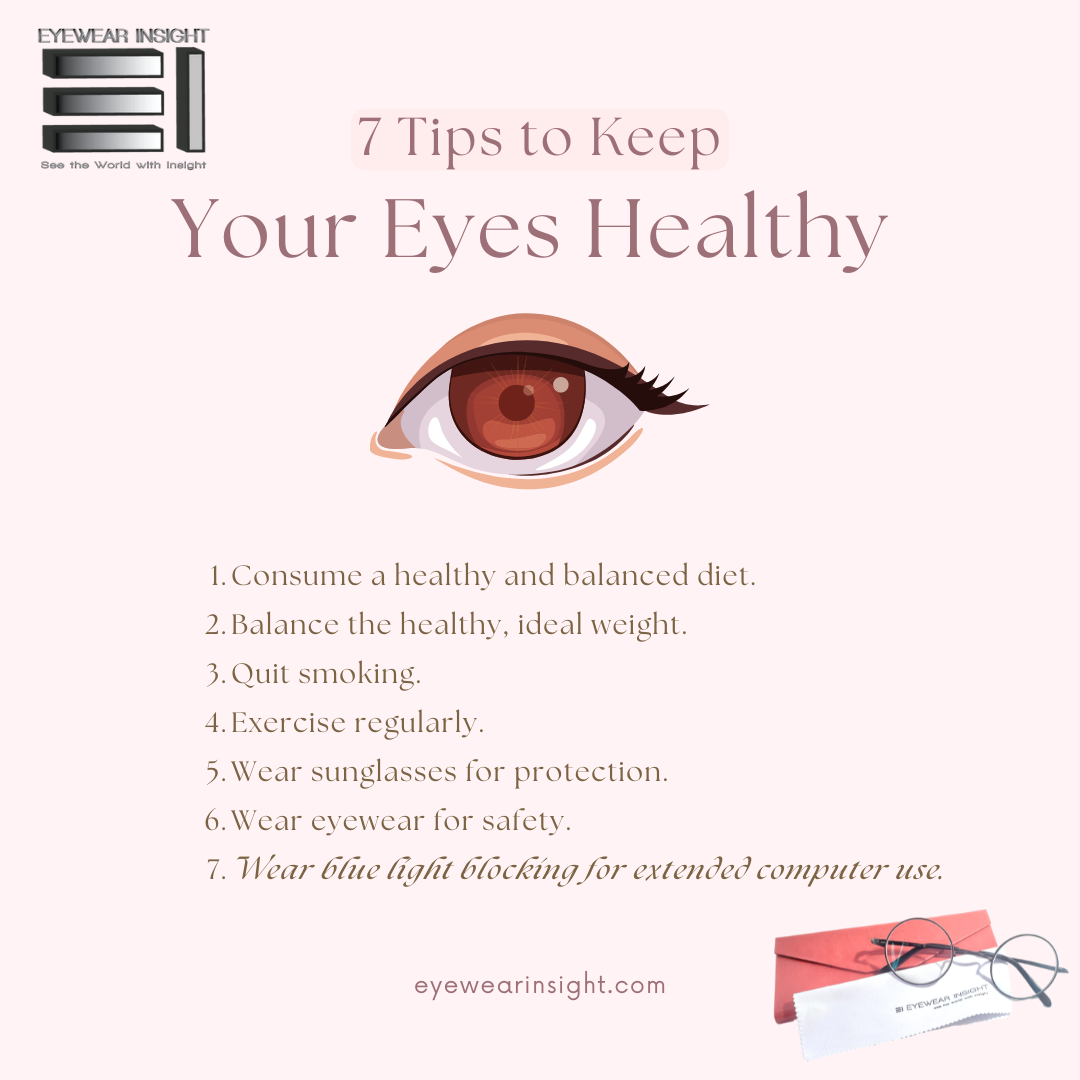 Did you know that blue light could be damaging to your eyes? Even worse, your favorite electronic gadgets are emitting it. Luckily, Eyewear Insight offers affordable protective glasses.
Blue light-blocking glasses can prevent eye strain, headaches, and macular degeneration. Such eyewear can also help you have a better night's sleep.
Learn more by visiting https://eyewearinsight.com/links/Blue_Light_Blocking
The eyeglasses feature a clear rather than an orange coating, meaning they will not block beneficial green or red lights. You can add the coating to any pair of glasses as an add-on during the checkout process.
According to research, blue light has a very short wavelength and thus contains a higher amount of energy. Long-term exposure can therefore cause damage to your eyes. Moreover, this type of light can suppress your body's production of melatonin, hence preventing restful sleep.
Eyewear Insight's blue light-blocking eyeglasses are ideal if you extensively use computers and gadgets. Each pair is made by one of three trusted laboratories that have over a decade's worth of experience in eyewear production.
You have many styles to choose from, including rectangle, square, round, and aviator-style lenses. Each frame also has three or more color variations available.
Eyewear Insight's products come with many value-added features by default, such as anti-reflective, anti-scratch, and UV protection coating. You can use the virtual try-on feature to see if your chosen glasses look flattering on you.
Your purchase is backed by a generous no-questions-asked return policy, so you can try glasses with zero risk.
Founded by Evie Seifu in 2012, Eyewear Insight aims to provide high-quality frames and lenses through its direct sourcing business model. In addition to blue light-blocking glasses, the company also sells progressive, single-vision, bifocal, and custom reading glasses. It has partnered with Trustwave and the USPS to ensure secure payments and timely delivery of all orders.
A spokesperson stated: "Our labs use technically advanced equipment to produce well crafted yet affordable lenses and frames. We pride ourselves in offering high-quality frames and we constantly expand our product range to offer the most up-to-date styles that are comparable with designer labels. As such, you can get stylish and functional eyewear at a fraction of the cost. "
Give your eyes some TLC by buying glasses with a blue-light blocker. And with Eyewear Insight's help, it's more affordable than ever. Order a pair today!
Check out https://eyewearinsight.com/links/Blue_Light_Blocking for more info!