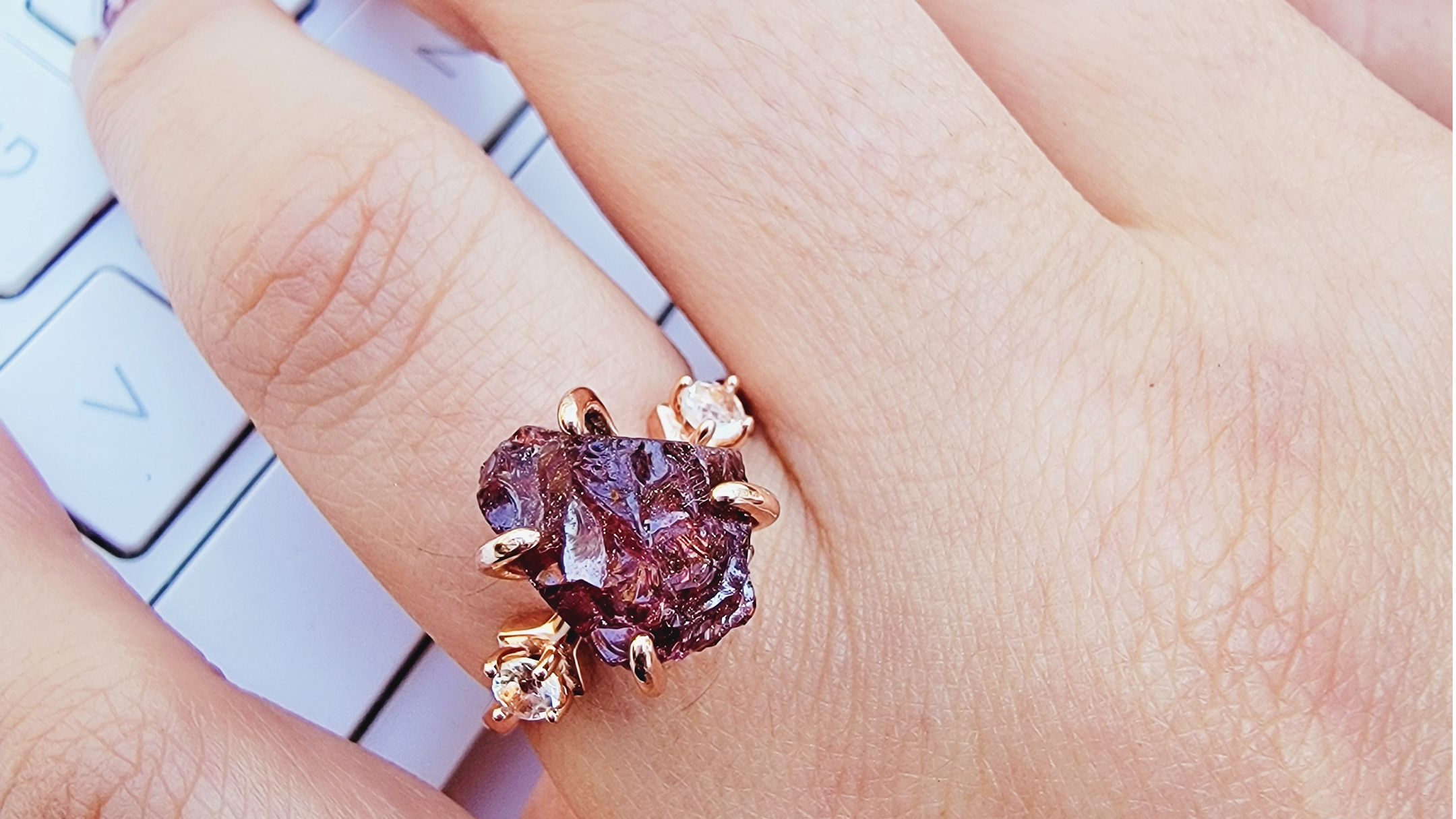 If you're looking for stylish jewelry with garnet gemstones, Uniquelan Jewelry has you covered!
The online jewelry store has a collection of jewelry featuring the January birthstone, including a variety of rings, earrings, necklaces, and bracelets for both men and women. For the collection, the jewelry store uses raw garnets mined in Namibia and Sri Lanka.
Go to https://uniquelanjewelry.com/collections/garnet-1 to find out more!
The jewelry collection provides you with timeless yet affordable gift options for celebrating your birth month or your 2nd and 6th wedding anniversary.
Garnet refers to any gemstones made of silicate minerals such as almandine, pyrope, spessartine, grossular, andradite, Mozambique, and uvarovite. They get their name because they resemble pomegranate seeds. Though usually deep wine red in color, garnets can also be found in other colors including emerald green, yellow, and orange-brown.
Uniquelan Jewelry is offering you a variety of garnet gemstone styles in different settings. For most garnet jewelry, the settings are made from solid sterling silver thickly plated in your choice of yellow gold, rose gold, or white gold. There are also options combining garnets with pearls, beads, and other heavy metals. All jewelry is water and heat-resistant, non-tarnish, and hypoallergenic.
Uniquelan Jewelry's stones, crystals, and metals are all mined with strict adherence to ethical and environmental rules and regulations. They are also a registered brand in the US and their pieces of jewelry are designed, branded, and handmade in the US as well.
A spokesperson for the company said: "The hardness, durability, and scratch-resistance of garnet gemstones make them ideal for jewelry use. The wide variety of garnets ranges from modestly priced stones to high-end splurge-worthy gems. This makes garnet a versatile gem with vibrant colors that are stunning stones to add to any piece of jewelry."
Among the highlights of the collection are the Genuine Garnet Lariat Necklace, Garnet Signature Drop Earrings, and Raw Tsavorite Garnet Ring, which all come with a luxury gift box and a gift message card.
Garnet jewelry provides a host of advantages to wearers. The gemstone is believed to activate and balance the Root Chakra and is also known to have detoxifying properties. Many individuals also use garnet gemstones for manifestation and protection and to invite passion, love, and luck into their lives.
Uniquelan Jewelry specializes in making jewelry for gift-giving. Their genuine raw and organic stones and crystals are polished and evaluated by skilled artisans who design memorable jewelry for all occasions. Their jewelry has been featured on Fox News, The Times, NBC, and Observer-Reporter.
Buy elegant jewelry to mark your special occasion by visiting https://uniquelanjewelry.com/collections/garnet-1