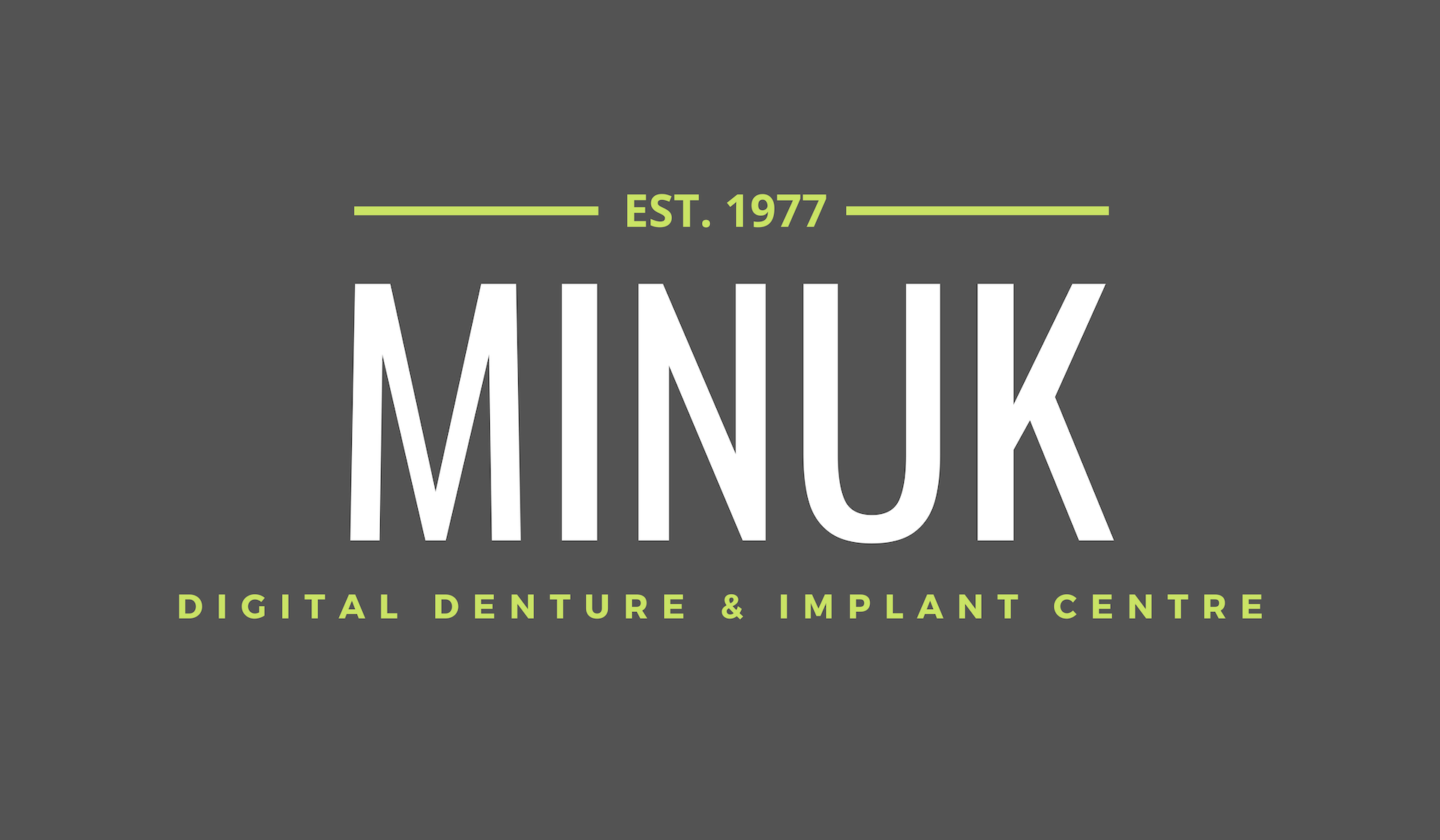 Dentures have sure come a long way. And if you're 70 or older, by gum can you attest to that!
Technology is making everything better, but there's one thing technology has yet to replace and that's the need for your dentures' upkeep. You still need to stay on top of your denture health and that means inspecting all aspects of their fit. If you're unsure if the fit of your partial or complete dentures is up to snuff, book an appointment at Minuk Digital Denture & Implant Centre in Winnipeg. They specialize in all things dentures, and can quickly set you on track with perfectly stable partials.
Find out more about the upkeep of your dentures at https://minukdenture.com/denture-2
The Denturists and the team of assistants and support staff at Minuk Digital Denture & Implant Centre take great care in creating the accessible, warm, and friendly sort of office and services you want when you go to a denture clinic because let's face it, this particular outing ain't anyone's number one on their list of favourite things.
It's important you feel at home when you're in their care so you can have the frank discussions needed to address any problems or concerns you have about your dentures and your oral health.
If you feel as though something isn't right, that your dentures aren't as stable as they should be, the problem may require a refitting. Even while the teeth on your dentures can remain in good condition for years, the base can wear down. It's a common problem that Minuk Digital Denture & Implant Centre can resolve quickly and conveniently so biting into that juicy apple doesn't double as an exercise.
Nobody needs that when you're out in public or at home.
And if you're wondering if it's time to move from partials to a full set of dentures, your Denturist will go over all your options with you. Dentures come in complete, partial, implant, and temporary sets, and partials and full sets come in three different levels: entry, standard, and precision. While all levels of dentures are made with both quality and care, the benefits associated with these three levels increase according to ranking (such as materials used and warranty).
If it's a simple rebase you need, plain and simple, this is just a matter of relining. But it'll take a specialist's eye to confirm.
Well, at Minuk Digital Denture & Implant Centre, you'll find fantastic reviews - hundreds of them in fact - and a near-perfect 5-star rating. The centre is also an A+ accredited member of the BBB and a Consumer Choice award winner for Business Excellence.
With a focus on clients like you, 70 and over, and with your own set of needs, the team at Minuk Digital Denture & Implant Centre ensures you always feel like a valued member of their client family.
Are dentures feeling tippy or loose? Get the care, and the 24/7 emergency care you need to take that big bite out of life like you mean it.
Is it time you had your partial dentures rebased? Learn more at https://minukdenture.com/denture-2