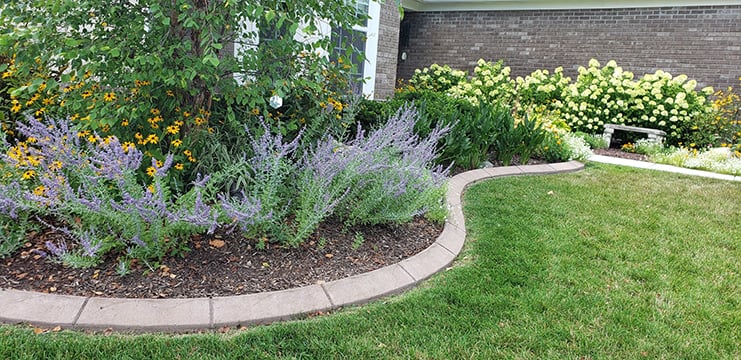 It's not very often that beauty and elegance go hand-in-hand with durability, affordability, and easy maintenance. In fact, it doesn't even sound real, but Elite Curb brings them all together in one place with highly customized and precisely installed continuous curbs.
Customized landscape curbs are frequently used as a barrier around lawns, flower gardens, hedges, and other areas of your yard that require framing. The recently updated styles from Elite Curb all contain the company's standard set of features to increase durability and decrease yard maintenance.
Visit https://g.page/elite-curb?gm to contact Elite Curb today.
The new designs, colors, and styles can be viewed on the company's website, in their gallery. All the designs are built to precise standards that allow for curving, contouring, and straight lines to fit any shape you require, while still being one continuous piece.
To increase the durability of their finished products, Elite Curbs uses polypropylene fibers to reinforce air-entrained cement and a gas-powered curb machine that increases compaction and curb strength. To further strengthen their curbs, the entire piece is fitted with a ⅛" thick steel cable that helps to prevent separation and shifting.
Properly installed continuous curbs can make maintaining your yard easier. Elite Curb uses very precise ground preparation to ensure that the finished height of your curbs exactly matches the height of your lawn. This allows the lawn to be mowed regularly, requiring no extra trimming, providing an even and smooth finished appearance.
You can watch a short video about the installation process at https://youtu.be/aSLLP449Fpo

Installation of most continuous curbs can be completed in a single day, although poor weather can cause unexpected delays. You should keep your new curbs clear for 48 hours after installation and can mow around them after a week. For most designs, the company can work around existing in-ground sprinklers, though some may need to be moved if they are directly underneath the new curbs.
Elite Curbs has been creating unique and beautiful yard installations for over 19 years in the Southern and Central Indiana area and has become well known for their affordable, durable, and elegant construction. The company is currently preparing for the 2022 busy season and has experts on hand to provide unique design ideas for any yard.
A satisfied client said, "The whole process was extremely professional. Heath, Dallas, and the crew communicated exactly what was going on in a timely manner. True professionals, from start to finish. Cleaned up and was very cautious about the lawn and putting down covering, etc. You can't go wrong with Elite Curb. We highly recommend them."
Give your yard a splash of elegance without breaking the bank, or your back. Contact Elite Curb to get ideas on how they can make your yard the envy of the whole block.
Visit https://elitecurb.net/services to learn more, or to see a gallery of some of their past projects.