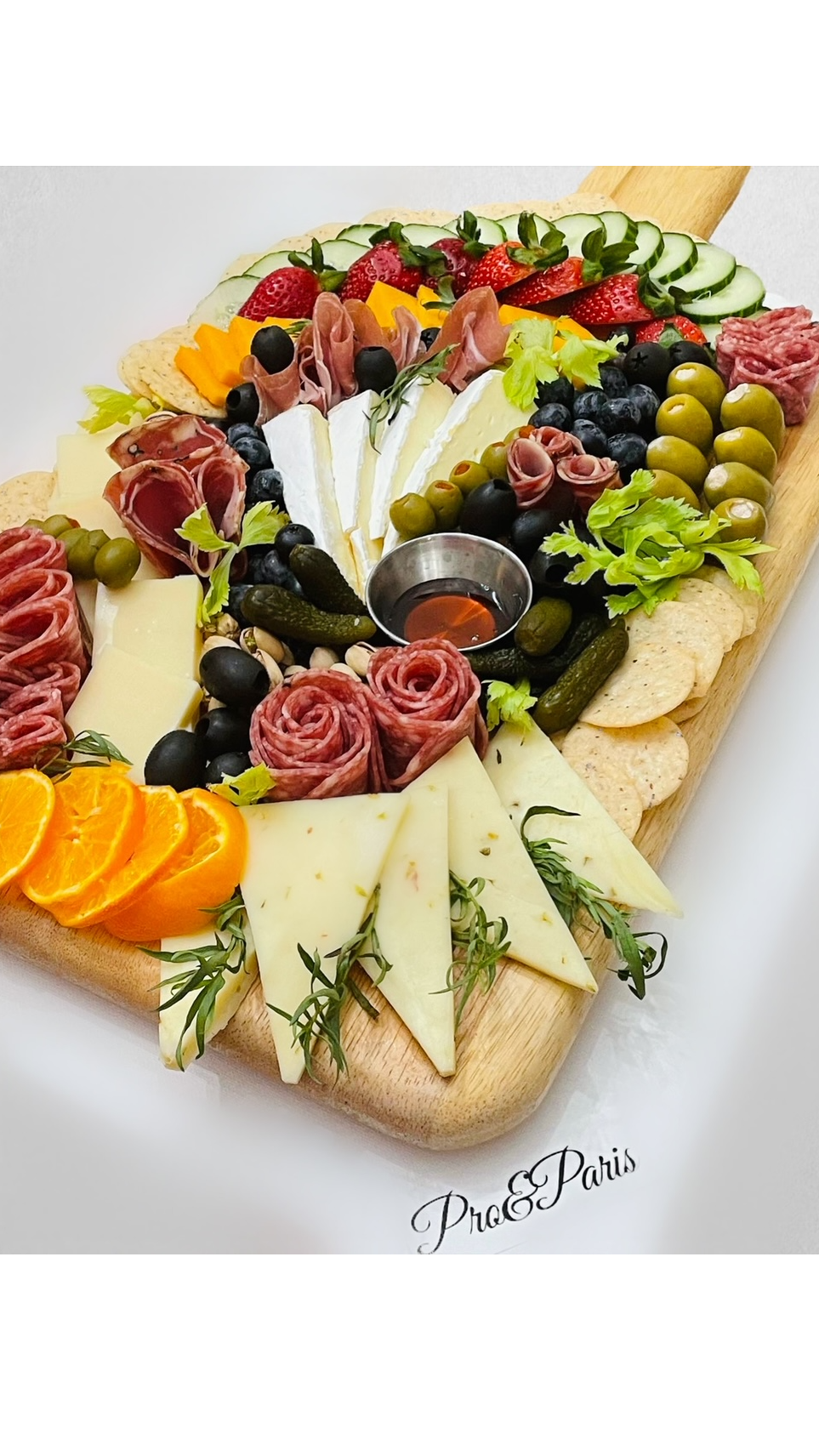 Food can make or break an event, whether it's an office party or a family get-together. Playing the role of host and not sure what to feed people?
Look no further than Pro & Paris. Their delicious charcuterie boards are certain to satisfy.
Ideally suited to people who are hosting family parties or corporate events, their delivery service is available in Cooper City, Pembroke Pines, Weston, and the surrounding areas. The experienced catering team creates visually appealing meat and cheese platters in different sizes.
Go to https://proandparis.com for more info.
Each board features a popular selection of cooked meats and cheeses. A typical board will include cheddar, brie, or camembert, along with slices of pepperoni, salami, and chorizo. In addition, the boards include nuts, seeds, fruits, and veggies. Depending on which board you choose, you will typically find olives, grapes, pistachios, strawberries, and lemon and lime slices included in your order. Um, is anyone else's mouth watering?!
There are several charcuterie boards to choose from, such as the Italian board and the extra-large charcuterie platter. The company's most popular catering options are the medium and large charcuterie boards, so there's something for even the biggest of appetites. As an alternative, you can opt for charcuterie cups, which include a selection of meats, cheeses, and other finger foods presented in a glass cup.
Pro & Paris is able to deliver to impromptu gatherings, so don't worry if your event is last minute. They cater to both large and small parties and take orders online and over the phone. If you're sending a charcuterie board as a gift, you can add a written note to accompany your order. They may also include a bouquet of flowers with your delivery. Cute, right?
Explaining why hosts might opt for charcuterie board delivery, a spokesperson for the company says, "Whether it is your company's next meeting, a family occasion or a get-together with friends, charcuterie boards are a fabulous centerpiece that are as tasty as they are Instagrammable. With a selection of popular meats and cheeses, as well as fresh fruits and veggies, the boards cater to even the pickiest of eaters and are a contemporary alternative to pizza. With no prep required on your part, they save busy hosts time and effort."
About The Company
Pro & Paris is a Florida-based catering company, founded with the goal of making hosting easier for event organizers by providing ready-made food platters. They typically cater corporate events and family occasions.
Forget boring sandwich platters and cocktail sausages. With Pro & Paris, you'll really impress.
Need a delicious food option for your next event? Head to https://proandparis.com to place your order.