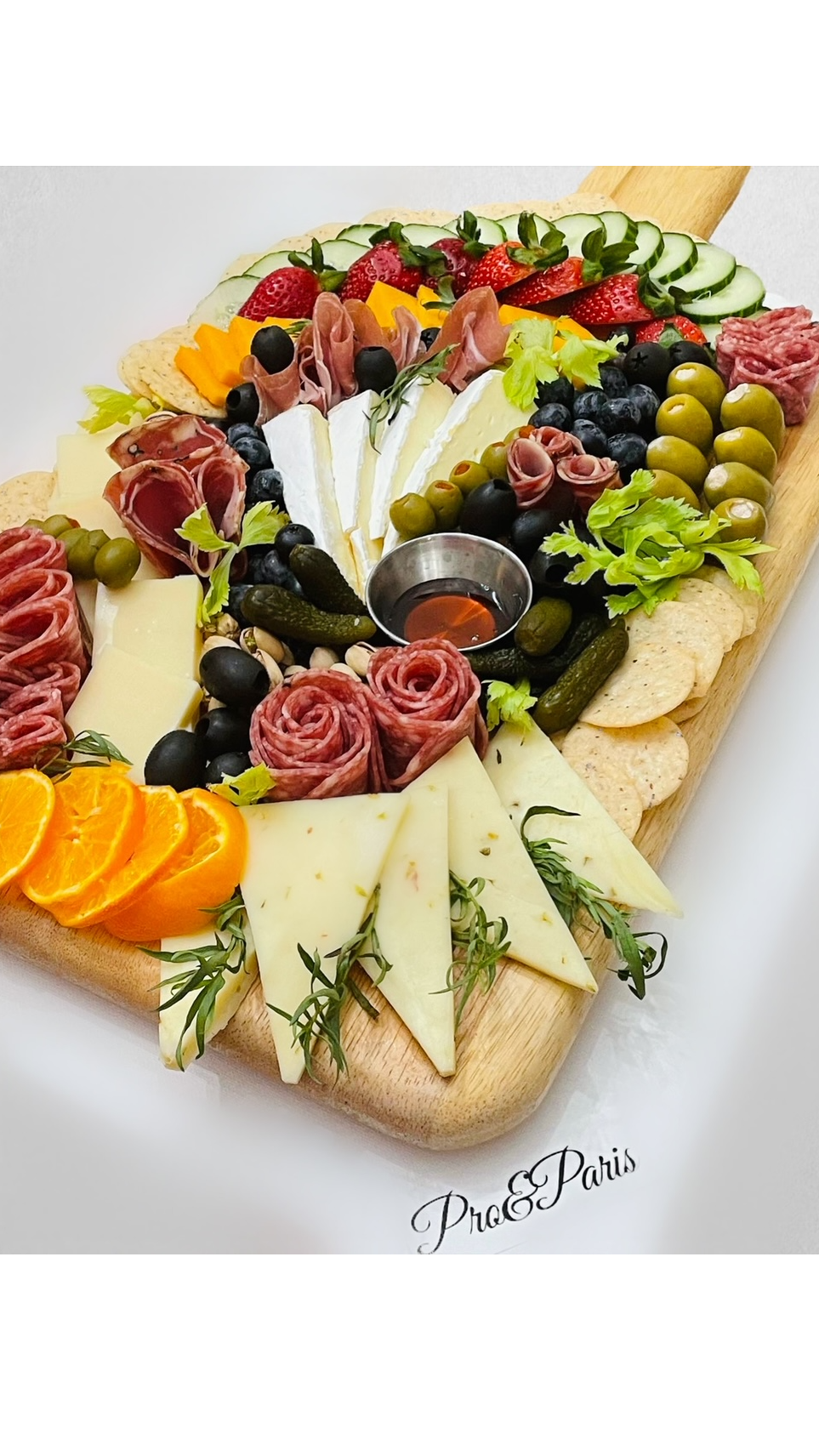 Piled with delicious cheese, meats, and accompaniments, these creative charcuterie boards are perfect for sharing with partners, friends, or meeting guests!
Not only do they look and taste incredible, but Pro & Paris will deliver these ready-to-eat masterpieces straight to your event location!
They serve Cooper City and surrounding areas such as Pembroke Pines, Davey, and Plantation. And with easy-pay by credit or debit card by phone or online, you can get your elegant charcuterie board as easily as ordering a pizza!
Check it all out at https://www.proandparis.com
Pro & Paris' antipasti platters can be supplied for events of any size - whether you need a good party idea or to feed hungry guests at an impromptu meeting.
You can choose from various colorful charcuterie arrangements that include cured meat flowers. Board sizes range from XS to XL and food allergies and special requests are catered to.
The smallest platter serves 2 people and makes an ideal gift for partners and anniversary celebrations. Available with a circle or square board, this option includes a variety of meats, cheese, olives, fruit, nuts, crackers, and chocolate.
The company's medium board serves up to 8 people and includes additional pretzels and bread. The largest rectangular XL board features salami flowers at the center with soft and hard cheeses and accompaniments arranged in a circular composition. This option includes vegetables and dips and serves up to 20 people.
Pro & Paris' charcuterie themes include an Italian grazing platter. This board is available in medium to XL sizes and features mozzarella, sun-dried tomatoes, prosciutto, almonds, and other Mediterranean appetizers. The company also offers Charcuticups - individual portions of finger food in 10-50 cup servings. All types of events are catered to including baby showers, weddings, bachelorette parties, and corporate gifting.
An optional bouquet of flowers is available with all board orders, and platters can be customized with a personal message or card. Customers can place orders on the phone or online by providing their delivery date, time, and address.
Pro & Paris provides professional charcuterie tray design and delivery services for private and business customers in South Florida. Photos of the company's made-to-order arrangements can be viewed on the website and Instagram page.
A satisfied customer said: "Pro & Paris' customized charcuterie trays are high quality and beautifully prepared. I highly recommend them for any event - large or small."
For the best savory bites to tame your appetite, call Pro & Paris today at 954-931-9171!
For more visit https://www.proandparis.com