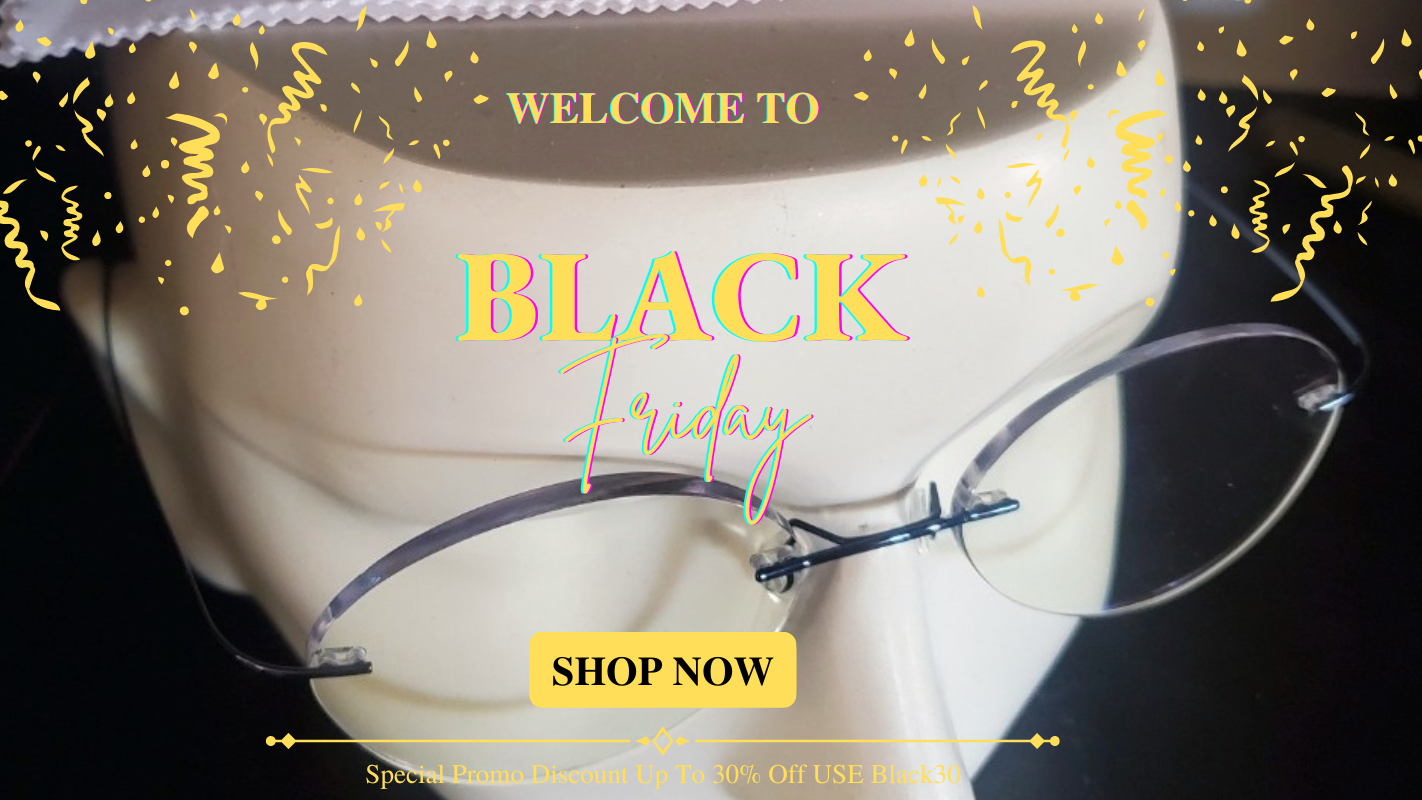 Designer-style frames and great-looking glasses don't have to cost the world. With Eyewear Insight, you can get fantastic prices on a huge selection of styles. And best of all, there's a Black Friday deal with 30% off!
The store is disrupting the eyewear market by offering high optical quality eyewear solutions at cost-effective prices. Both high-index lenses and mid-index lenses are available without additional charges.
Get all the details at: https://eyewearinsight.com
You'll find an extensive selection of prescription glasses with options ranging from rimless designs to full-rim glasses, half-rim glasses, or spectacles with clip-on lenses. Tailored coatings can be added, and each design includes anti-scratch properties.
Categories include unisex glasses, and frames for men, women, and children. Orders come with an anti-reflective microfiber cleaning cloth, UV coating for added protection outdoors, and a protective case to store the glasses in.
The store works in partnership with three experienced labs, with access to leading-edge technology. This enables the team to create premium-quality frames, lenses, and eyeglasses at rates that are much easier on your wallet.
Eyewear Insight has developed a reputation as a socially responsible online store in the eyewear space. The team understands that quality eyewear can often be expensive, and seeks to offer a reliable solution. Affordable glasses all come with full customer support before and after purchase.
Several resources are available on the company website to help you make a more informed decision when purchasing your next pair of prescription glasses. Interactive try-on features allow you to use your webcam to envision how your chosen frames will fit on your face. This allows you to digitally preview glasses in different colors and styles before making a purchase.
As part of its Black Friday deal, the store is offering 30% discounts on selected eyewear options. It has also partnered with Square to offer digital gift cards, which can be sent and redeemed through email.
A spokesperson for the store states: "We do one thing, and we aim to do it right. We provide prescription eyeglasses that are affordable to those who need them. Shop from the comfort of your home or office. No more spending hundreds of dollars for your eyewear, instead buy several pairs, one for each mood or outfit."
Trust Eyewear Insight for your next eyewear purchase. You won't be disappointed!
Check out https://eyewearinsight.com for any extra info you need!