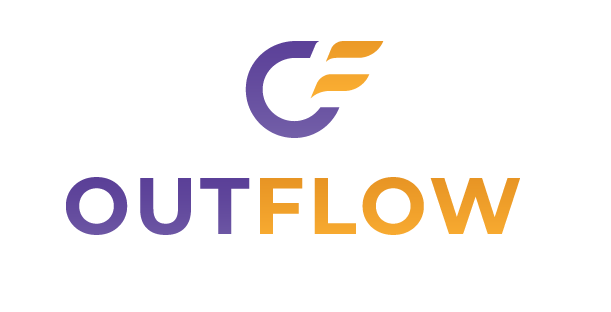 A client asks his advisor, "Is all my money really gone?"
"No, of course not," the advisor says. "It's just with somebody else!"
Jokes aside, if you don't want someone else to take advantage of an investment opportunity that you could have profited from, you'll need to make sure your deal sourcing is as efficient as possible. As an M&A professional, you know that deal origination involves a tremendous amount of work, and the results can be, well… unpredictable.
Now, imagine someone takes over your whole deal sourcing process and ensures you have a constant stream of opportunities and appointments! Does this sound too good to be true? Meet OutFlow.
OutFlow offers you a consistent and reliable way of finding new opportunities using advanced data analysis and targeted outbound marketing strategies. Its hands-off solution will allow you to optimize your resources by outsourcing the most time-consuming stages of deal origination.
According to Bloomberg, analysts describe the current M&A market as "slow" and "uncertain", with these trends expected to continue in 2023. OutFlow's latest solution, which utilizes precise targeting and outbound marketing for lead generation, offers you an advantage in the complex, unpredictable, and highly competitive capital markets.
"Your competition is waking up every day asking themselves how they can gain and take market share," says CEO Matt Currie. "The only way to secure new business is by having a pipeline of new deal opportunities coming in the door, consistently."
Currie notes that in order to maximize the value of your sales pipeline, you need to start with managing the inputs – ensuring that they are high-quality prospects. Once you've created a strategy and identified the key characteristics of target companies, such as size, location, and financial position, OutFlow will create targeted campaigns and utilize its connections to find companies that match your selected criteria.
The importance of the next step, consistent outreach, should not be underestimated, according to Currie. "99.9% of emails, messages, and unsolicited phone calls don't make it past the "flick test" of your prospects," he says. Your message should be clear and insightful, and should have an intriguing piece of information and a call to action. OutFlow will use its copywriting expertise to create compelling messages for you and secure meetings.
You can browse testimonials on OutFlow's website and review several case studies, showcasing the results achieved with the company's help. One of OutFlow's clients, Global Wired Advisors, a team of investment bankers specializing in e-commerce and SaaS M&A, experienced a shortage of new opportunities during the pandemic. OutFlow launched a targeted campaign to create more sell-side demand. As a result, the company closed a $40 million deal in 2020 and continues to source new opportunities, with 20-30 new appointments arranged every month.
Get access to exclusive, off-market opportunities with OutFlow, and be one step ahead of the competition.
Go to https://outflow.agency to find out more!