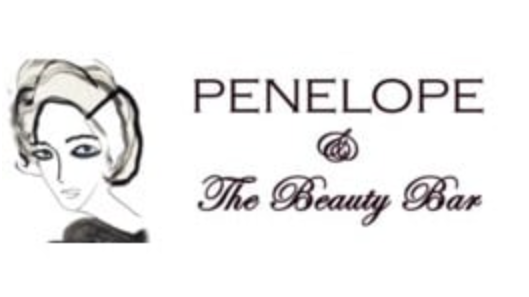 If you're feeling the weight of the world on your shoulders Penelope and the Beauty Bar has the solution: a luxurious massage by a registered therapist.
With a full range of same-day massage services at Penelope and the Beauty Bar, you have the opportunity to experience a world-class treatment by a highly trained therapist because let's be real, who couldn't use a little more relaxation in their life right now?
Penelope and the Beauty Bar is an award-winning luxury spa that specializes in skin and body care treatments and uses select products from renowned European brands that include Biologique Recherche, MBR, and La Fervance.
Learn more about their massage services, and book a little you time today, at https://www.penelopeandthebeautybar.com/pages/massage-services?_pos=1&_sid=4b6757718&_ss=r
With a focus on joint and muscle pain relief, headache relief, deep relaxation and fatigue relief, the massage therapists at Penelope and the Beauty Bar offer you a spectrum of technique options. Get a same-day appointment today, and address that pressing pain, or simply pamper yourself with a relaxing hot stone or cupping massage from a highly experienced professional.
"Our massage treatments are provided by registered massage therapists who are specialists in human physiology and anatomy," says a spa spokesperson. "They understand the proper techniques needed to engage and manipulate areas of the body, and use pressure, massage strokes, joint manipulation, and essential oils to relieve pain and offer deep, full-body relaxation."
Step up your massage expectations with the best services in the industry. Choose from French Detox Contouring Body Wrap, Cellulite Massage, Body Polish, Cupping, Hot Stone, and more. Penelope and the Beauty Bar gives you access to some of the most effective treatment options available to address your goals and get you feeling spry, energized, and ready to conquer the world.
Haven't heard of French Detox massage?
You haven't lived until you've experienced this incredible method. Prepare to be wrapped in a warm, infrared body cocoon as your therapist applies two different body balms to flush out accumulated toxins. The treatment reduces your mind and body fatigue while increasing your blood circulation so you feel invincible. If you're looking for a fast, results-driven solution to stretch marks and cellulite, and a visible improvement in your skin's texture, this is the treatment for you.
Chances are you have heard of cupping. The Reset treatment at Penelope and the Beauty Bar takes this technique to a whole other level. Get a full-body detoxifying cupping session where toxins are gently lifted and flushed from your body. Nourishing European oils are also used to hydrate your skin and improve its texture. You can request a firm-to-deep cupping pull in targeted areas of congestion to address anything that's causing you pain or concern.
A recent client says, "My massage was nothing short of amazing! I highly recommend this experience for anyone, especially those who have more complex massage therapy needs."
Are you ready to unwind, de-stress, and start feeling your best? Learn more at https://www.penelopeandthebeautybar.com