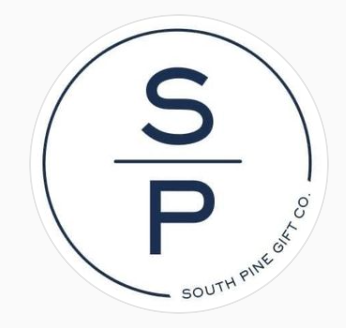 Can't find the right gift for a specific occasion? Looking to make your employees feel more appreciated but suffering from decision fatigue? Want something unique and eco-friendly?
Trust this luxury online gift store!
South Pine Gift Co offers you a wide array of contemporary gift boxes, from birthday surprises to corporate care packages, with a seasonal yearly subscription.
Its subscription service is also designed to help you build better business relationships with your customers while choosing only the best products made by local brands. South Pine works hand-in-hand with you to design a curated gift box that includes a handwritten, personalized notecard and optional logo tag.
Want a gift box with a beautiful coffee mug? How about a whisky glass? The choices are endless at South Pine Gift Co!
Choose your gift today at https://www.southpinegiftco.com
You can now easily schedule a complimentary consultation online to discuss your needs, budget, and any other special requests. This is where you can personalize your client appreciation gifts even further to reflect your brand colors or contain items related to your business.
After the consultation, the company will immediately design and curate a series of gift boxes for you to review and approve. All boxes are then shipped to each address, as indicated, at the specified time. Bulk orders can also be delivered to one address if you prefer. This is usually recommended if the care package is meant as a "thank-you" gift after a corporate event or retreat.
It's a completely hassle-free process that allows you to strengthen any relationship with a beautiful gift.
Custom orders need around two to three weeks to process, with shipping estimates varying from one to seven days to deliver. As such, please plan your corporate gift boxes in advance, especially if you're ordering more than 10!
South Pine Gift Co is a company that advocates for small local businesses and only features products made by women-owned startups throughout the United States. The company is committed to curating well-made gift boxes with high-quality items while supporting the female entrepreneurs behind them.
Its most popular pre-curated gift box is the "Sunset," which contains a sea salt body scrub, a bath bar, grapefruit-scented lotion, and a honey moisturizing sheet max packed in a reusable keepsake box.
The company offers personalized corporate gift packages for any party size, whether that's for five people or 5,000 individuals.
A company spokesperson says, "Our goal is to bring people together through thoughtful and meaningful gifts that will be remembered. We take pride in every detail from design to doorstep delivery to ensure that the gift experience feels personal with a contemporary aesthetic."
Go to https://www.southpinegiftco.com so you can learn more.