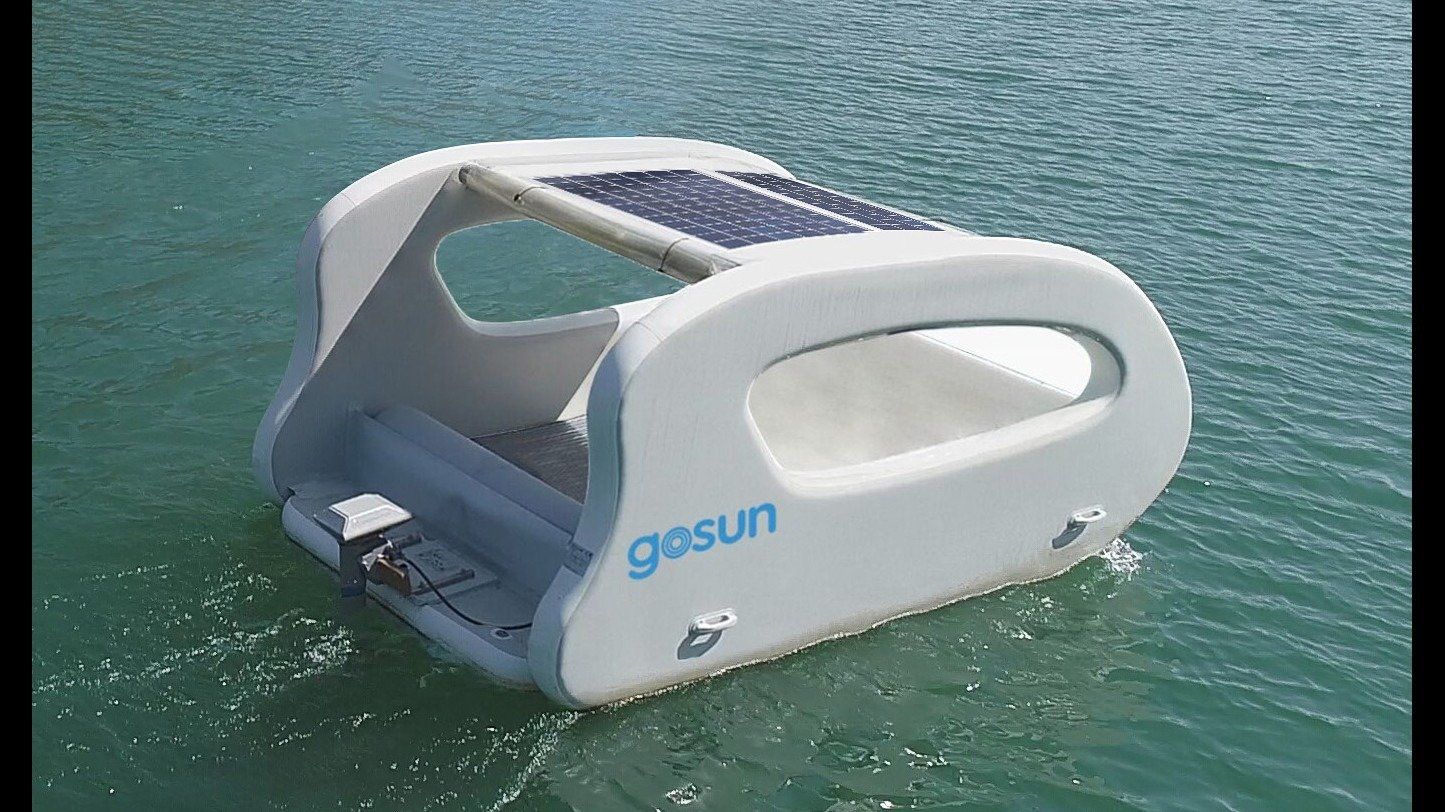 Say "goodbye" to your gas-powered boat and "hello" to the future! The Elcat Solar Electric Boat from GoSun is all you need to enjoy a relaxing day out on the water with your family!
The Elcat Solar Electric Boat is a solar-powered, eco-friendly alternative to high-pollution, gas-powered boats. Classified as an Elcat, or Electric Catamaran, the boat glides across the water thanks to its lightweight yet durable double wall fabric construction.
Go to https://gosun.co/products/gosun-elcat-solar-powered-electric-boat to find out more.
When it comes to contributing to climate change, gas-powered boats are one of the worst offenders. According to the Washington Post, gas-powered boats release about 1 billion metric tons of carbon dioxide into the atmosphere each year. This has led many local governments to ban gas-powered boats on local water bodies.
GoSun is responding to this issue with the Elcat Solar Electric Boat so that you could still enjoy everything that the water has to offer without the associated guilt.
Compared to other boats on the electric market, the Elcat Solar Electric Boat is one of the more convenient and portable options. "The Elcat is approximately 250 lbs and can be carried in a van, truck, or SUV," said a spokesperson for the company. "Inflated, it becomes 15 feet long, 8 feet wide, and over 6 feet tall. Deflated, it can be folded and put inside of a trunk—that shows how versatile it is."
The boat is powered by a 1.3kW motor and 1.3kWH lithium battery, which can be charged either through the grid or by solar. It also comes with 200 watts of additional solar power that can be used to extend the boat's range. Additionally, the boat supports other solar appliances, such as fridges, water purifiers, electric stoves, and speakers.
On a full charge, the boat can run all day at trolling speeds. It has a top speed of 6 mph making it ideal for calm waters. This also means that it runs almost silently with very little chop or turbulence. It fits six people and has seating both on the lower and upper decks.
"In the Elcat you see, hear, and feel so much more than blasting around in a motorboat," said a satisfied customer. "It captures my speed and varying terrain perfectly. It also fits my two-person tent. I've been taking it everywhere and using it as a camper, sleeping on the beach, and on the water. It truly has everything I need, and it's not harming the environment either."
In terms of comparability to traditional gas-powered boats, the Elcat Solar Electric Boat is superior in many categories. Its portability, affordability, ease of use, and low maintenance requirements are all huge selling points. That being said, it doesn't quite reach the speeds of other boats and is limited, relatively speaking, in its capacity.
The Elcat Solar Electric Boat comes with everything you need to get it up and running. The shell of the boat comes in four different parts that require some assembly—the side panels, rooftop section, flooring, and thwarts. Any inflatable portions are blown up using the included air pumps.
As far as the electric components, you get the motor, battery, solar panels, and solar charge controller. Also included are a stepladder and a transom for supporting the motor.
You can purchase the Elcat Solar Electric Boat on the GoSun website. A $1,500 deposit is required to secure your slot, and the estimated delivery is currently set for May 2023.
If you want to help the environment while continuing to scratch your boating itch, please visit https://gosun.co today!