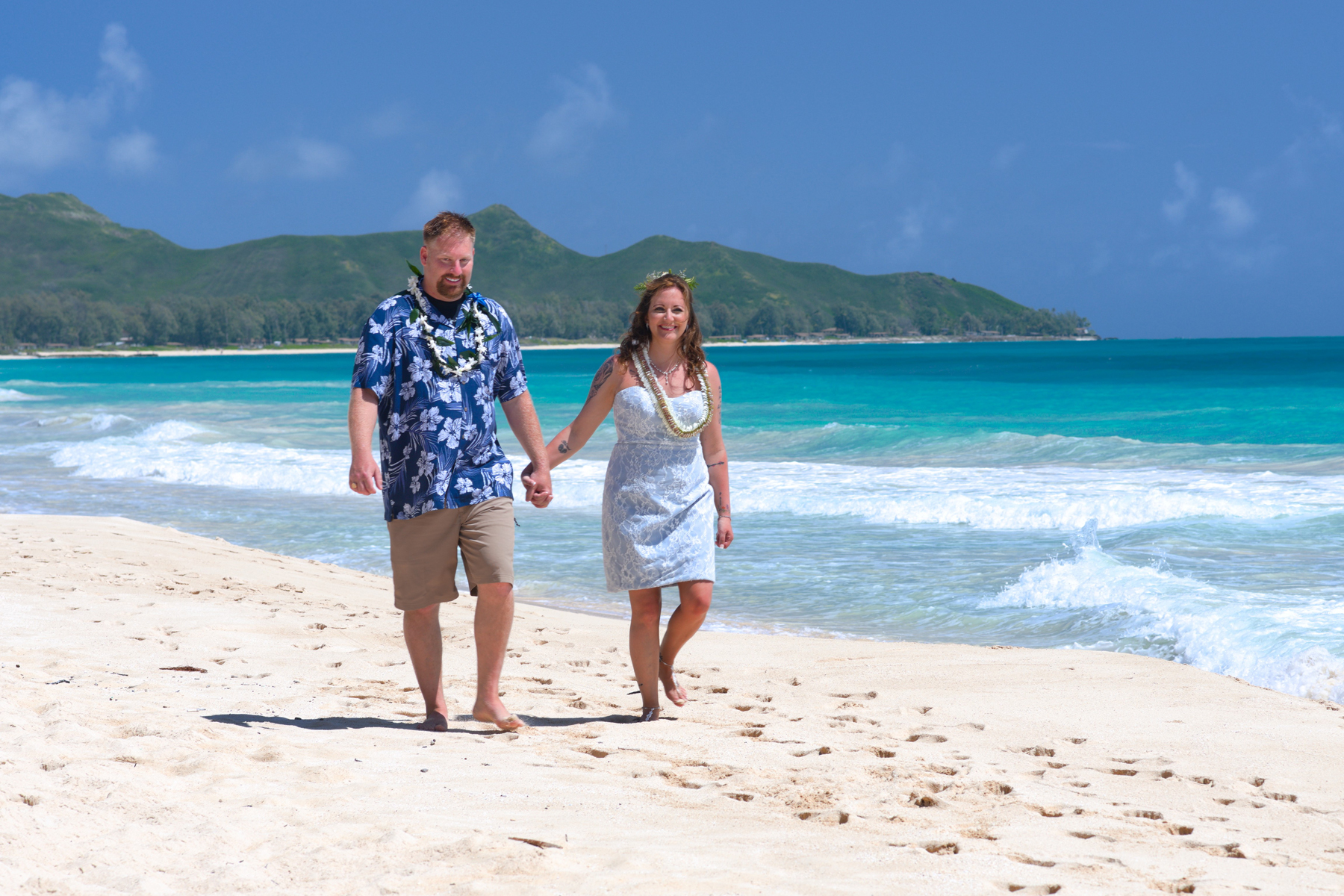 Hawaii is a paradise, a tropical escape from the hustle and bustle of our busy modern world. With so much to love, from the soaring waterfalls to the cerulean oceans, who wouldn't want it to be the backdrop of the wedding of their dreams?
Bridal Dream Hawaii understands the allure, and they want to help you make your dream a reality. With their full-service wedding package, you will not have to worry about any of the minutiae - simply sit back and relax as they bring your tropical wedding fantasy to life.
The best part is that, as of now, they will also handle all of your photography needs as well, taking you and your spouse to 7 of Hawaii's most beautiful beaches to immortalize your matrimony in stunning high definition.
To see some happy couples who have used this service, visit https://www.bridaldreamhawaii.com
These photo packages round out Bridal Dream Hawaii's wedding planning service by giving you and your betrothed further opportunities to experience the most picturesque locations that the island has to offer. The photo packages include tours of Kahala and Waikiki beaches, as well as other tourist destinations like the Sherwood Forest and Liliuokalani Botanical Gardens.
The company also offers photo experiences for your families and for your guests. The expert photographers at Bridal Dream Hawaii will capture these moments as part of the wedding experience and will provide the photos after the ceremony in a physical album or digital storage device. For more examples of their work, visit their Facebook page at https://www.facebook.com/bridaldreamweddings
One client said this about their experience with the company, "We had a beautiful ceremony and the photos came out just as I'd imagined. Robert was very easy to communicate with at every stage of the process. Pastor John had such a calming presence, and beautiful to be around on such a special day. Thank you so much for being accommodating and creating the perfect wedding for us."
The company also offers wedding planning services that include a custom ceremony in the location of the client's choosing, complete with traditional flower leis. The ceremony will be fully documented by the Bridal Dream team of professional photographers, for posterity.
Recently, the company has been able to conduct wedding services that assist clients in the navigation of pandemic travel restrictions, which may still affect travelers in Hawaii. The planners at Bridal Dream have stated that this is included as part of their mission to make the destination wedding experience as stress-free as possible.
Bridal Dream Hawaii maintains an online community where clients post pictures of their experiences. To see what you can expect from their service, you can explore these galleries and get more information on available packages on their website.
Life is too short to confine yourself to a drab event hall. This is your special day, so make sure you remember it for a lifetime, both thanks to the incredible service you will receive, and to the photographs you will take away thanks to Bridal Dream.
Check out some of their stunning photographs, visit https://www.oahuphotographer.info