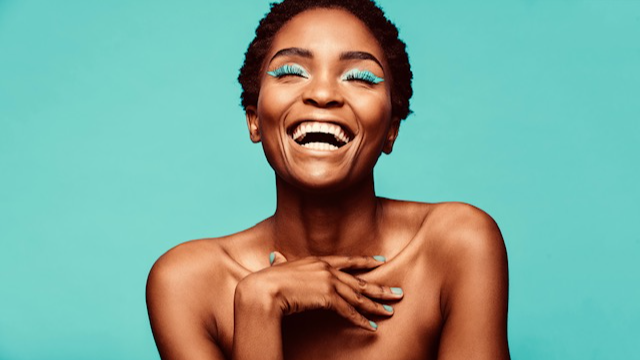 You don't need a special occasion to book a facial. A dermaplaning facial is the perfect way to revitalize your skin and boost your confidence any time you want. Treat yourself today and discover the many benefits this celebrity-endorsed treatment offers anyone who wants smooth, healthy, younger-looking skin. (No booking agent required.)
Seattle's luxury hotel spa Penelope and the Beauty Bar introduces you to a highly sought-after exfoliating facial treatment shown to produce smoother, more radiant, even-toned skin. Open 7 days a week, Penelope and the Beauty Bar is the award-winning spa at the Fairmont Hotel that offers advanced skin care and body treatments in a luxuriously appointed setting.
Are you ready to pamper yourself, even on a Wednesday?
Book your appointment online at https://www.penelopeandthebeautybar.com/pages/schedule-an-appointment-1
Did you know the dermaplaning method first appeared in Japan in 2010? It's a relatively recent facial innovation that didn't reach Europe and North America until 2016. Endorsed by celebrities, models, and beauty bloggers, the treatment has exploded in popularity for its remarkable corrective results that don't involve chemicals or invasive procedures. As a leader in skin and body care, Penelope and the Beauty Bar offers world-class dermaplaning facials using the industry's best hydrating products to give you beautiful, long-lasting results.
"We always strive to provide the highest quality care, and therefore continue to be our guests' first choice in spa treatments," says a spokesperson for Penelope and the Beauty Bar. "Our dermaplaning facials are highly effective in smoothing and toning the skin so clients look and feel younger and revitalized."
Choose from two proprietary dermaplaning facial treatments: the 45-minute Express Facial, or the 60-minute Radiance Facial. While both treatments offer you the same exfoliating benefits, the Radiance Facial includes a micro-current treatment that soothes and tones your skin.
Your treatment will be provided by a highly trained aesthetician who uses a small blade to slough off the top layer of your skin to get rid of dead skin cells and vellus facial hair to reveal a new, undamaged layer of skin. Once this layer is exposed select hydrating product is applied so that it sinks more deeply into your skin to enhance your complexion's balance and resilience.
Add a 15-minute LED light therapy to your treatment for a boost in collagen production and new cell growth. This is an especially recommended add-on if you're battling acne pitting, hyperpigmentation, or fine lines and wrinkles.
As both a day spa and med spa, Penelope and the Beauty Bar offers you a full range of skin and body care treatments that include select European facials, non-surgical facelifts, massage, extensive salon services, and so much more. They use exclusive products from European and Japanese brands such as Biologique Recherche, MBR, and Forlle'd to give you the very best results. Check out their website's shop to browse all brands and purchase products you can use at home to maintain fabulously healthy-looking skin.
A recent client says, "Love this place! Great services. I go for everything from facials, nails, and massages to sugaring and waxing."
Are you ready to fall in love with Penelope and the Beauty Bar, too? Learn more at https://www.penelopeandthebeautybar.com