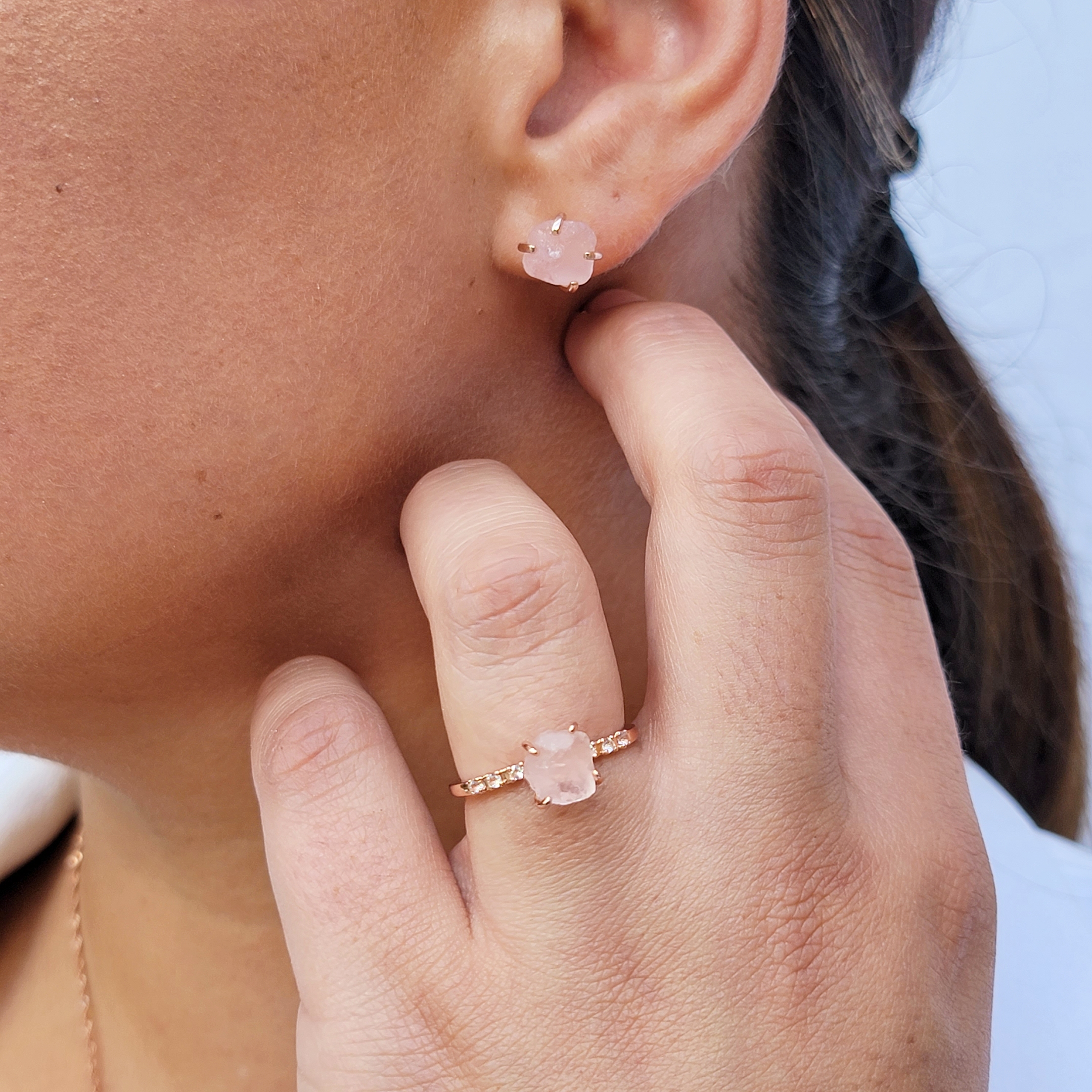 Whether you're a fashionista or someone who believes in the healing energies of rose quartz, you will not want to miss out on this new collection. The modern designs and the skillful use of raw, authentic rose quartz is simply too beautiful to pass up.
The genuine raw rose quartz jewelry highlights the beauty of the stone itself. Set in silver or gold, this crystal is known to boost feminine energy, enhance self-love, and attract love from others. The pieces are designed by skilled artisans with decades of experience in jewelry making.
Check out https://uniquelanjewelry.com/collections/rose-quartz and find your favorite piece today!
Rose quartz has a long history of use in traditional Indian medicine or Ayurveda. It is used to represent the heart chakra as it opens up the soul to love and banishes self-hate. Wearing rose quartz daily is believed to increase your sense of compassion towards yourself and others.
Uniquelan Jewelry uses sterling silver that is thickly layered with gold. It is hypoallergenic, resistant to heat, and does not tarnish for years. In some designs, you can choose a white or yellow gold setting, but others also have a rose gold option.
All of the rose quartz that the company uses are responsibly sourced from Brazil. Uniquelan tries to ensure that the stones are all cut to a similar size, but due to the raw nature of the stones, slight variations should be expected.
Each piece of jewelry comes in a luxury gift box with a gift message card. Shipping is free for orders above $30. A 30-day return policy applies to all purchases.
Uniquelan Jewelry is a brand known for making jewelry gifting easy. They offer a wide variety of modern designs that use authentic gemstones and crystals from all over the world.
"For those looking for something memorable to give to their loved ones this holiday season - or during special occasions like birthdays, anniversaries, engagements - gifting the right jewelry is a great way to remind them how special they are, even without saying a word," a spokesperson for the company said.
Go to https://uniquelanjewelry.com/collections/rose-quartz to order authentic rose quartz jewelry today.