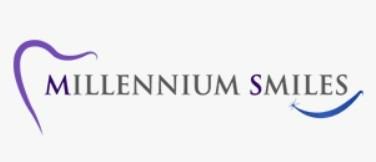 Most of us have heard about lower back pain, but it might surprise you to learn that the temporomandibular joint is the second highest cause of joint or muscle pain. Using advanced biometric tech, the team at Millennium Smiles takes just a few minutes to discover if you're affected.
Temporomandibular joint doesn't roll off the tongue quite as easily as 'lower back', so, let's just call it 'jaw joint'. Of course, if something's not right with your jaw joint, you'll feel pain in parts of your face. However, it could also be causing you trouble elsewhere, such as headaches, neck pain, upper back pain, and even tingling fingers.
Go to https://millenniumsmiles.com/service/tmj for more information.
The good news is that Millennium Smiles provides you with highly effective, non-invasive TMJ therapy that has a 95% success rate. Phase-2 treatments are also available if your condition is a little more stubborn. However, the first course of action is to see if you're affected, and the clinic's advanced JVA biometric testing is a super quick and painless way to find out.
A recent report from Cleveland Clinic highlights the variety of symptoms that you might experience if you have a temporomandibular joint disorder (TMD). They include pain in your jaw, neck, shoulders, and upper back, headaches, earaches, difficulty opening your mouth and/or chewing, ringing ears, and tingling fingers. Yes, that one little joint can cause you all sorts of problems.
Fear not, because Millennium Smiles uses some of the latest technologies to help diagnose and treat TMD. The biometric testing system is called joint vibrational analysis, and it uses sensitive equipment to detect and record the vibrations made when you move your jaw. You wear a device, similar to headphones, over your head. Within 5 minutes, you're done. Super easy, right?
Unfortunately, the risk of not having a timely diagnosis is a bit less cheery. Along with increasing pain in your face and upper back, you could lose the ability to chew, lose function in your hands and fingers, and possibly suffer from depression and anxiety. Thankfully, Millennium Smiles can help you avoid such an outcome.
In addition to TMJ diagnosis and treatments, Millennium Smiles offers a broad range of advanced dentistry capabilities. These include obstructive sleep apnea appliances, MLS laser pain management therapy, and cosmetic services.
One client recently stated: "Millennium Smiles provided us with extremely friendly service from our first visit. The clinic has state-of-the-art technology and a few extras that make your time at the dentist actually enjoyable. I would recommend this office to everyone."
If you suspect you have problems with your temporo…erm…jaw joint, the team at Millennium Smiles offers fast and effective therapy.
Book an appointment today. Check out https://millenniumsmiles.com/service/tmj so you can learn more.