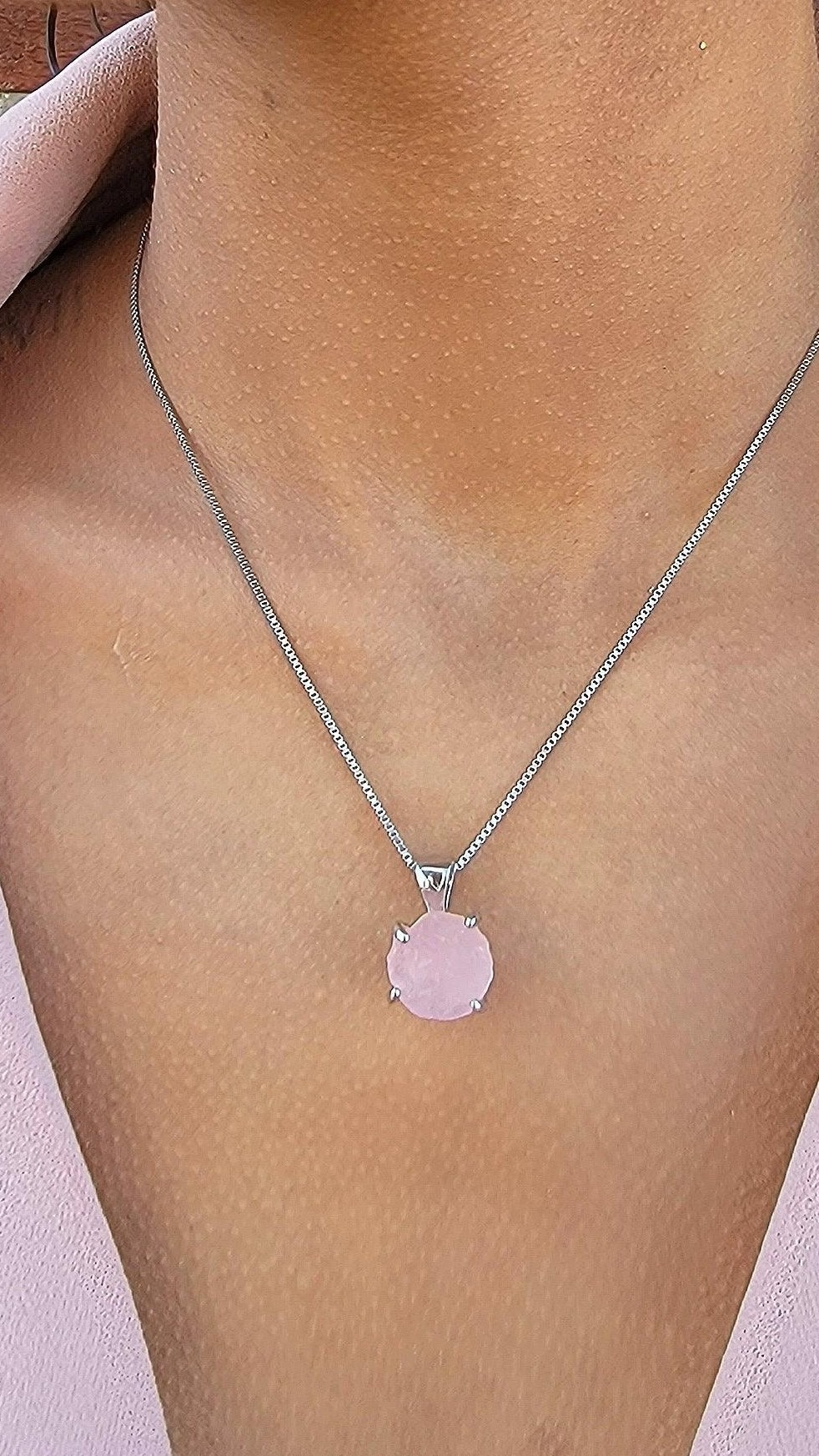 "I think the perfection of love is that it's not perfect." - Taylor Swift
Love is in the air! There's a stunning new collection of healing jewelry from US designers, Uniquelan Jewelry, and it's all about the love! Channelling the deep cleansing energy of unconditional, universal and self-love with the philosophy of the legend that is Taylor Swift, these stunning pieces all feature rough, "imperfect", natural rose quartz gemstones.
To see them is to love them! Shop the full collection at https://uniquelanjewelry.com
"Love is the energy of life." - Robert Browning
Crafted into talismans by ancient civilizations in Egypt, Europe and the Americas, rose quartz has long been linked with love due to its distinctive pink color. Current energy healing practices like Reiki and meditation use the healing energy of rose quartz to help channel feelings of compassion and unconditional love from the universe.
The most powerful crystals are thought to be those which are left in their raw form. That means that the gemstones retain a rough, natural appearance; avoiding the high shine more familiar in vintage gemstone jewelry.
"Love is a canvas furnished by nature and embroidered by imagination." - Voltaire
Uniquelan's jewelry designers have really shown some love and imagination when they created these necklaces, earrings, rings and bracelets which feature the raw rose quartz stones in their new collection. The star of the show, a rose quartz pendant necklace, features a large uncut gemstone which you can have showcased in a yellow, white or rose gold setting. The pendant comes with a dainty 18-inch box chain necklace of 18k solid gold over sterling silver. And it is wear-resistant so you can wear it with confidence because it won't tarnish your skin.
A true gift needs to be beautifully presented and each jewelry set you order from this new collection is delivered to your door in a luxury gift box with a personalized message card which features information on your chosen crystal.
"Love is not love that alters when it alteration finds." - William Shakespeare
Gemstones are so naturally beautiful that it seems a shame to constantly be altering them to fit an unimaginative, standardized concept of beauty. That's why these pieces are so stunningly unique and precious.
The raw gemstones used to create the stylish quartz pieces are mined in India. Specialists then evaluate the crystals, cut them for size and lightly polish them to retain that sought-after natural 'raw' finish. Due to this intensive process, each piece in the jewelry collection is completely unique, as no two gemstones are alike in facets or color.
"Our first and last love is self-love." - Christian Nestell Bovee
The healing qualities of rose quartz jewelry make it an ideal gift for a loved one or even for yourself. Traditionally, people would sleep with rose quartz under their pillow to attract loving energy, heal relationships and help you achieve self-forgiveness for past mistakes.
A satisfied Uniquelan Jewelry customer, who knew how to help heal a broken heart, said: "I bought the rose quartz necklace for my daughter in rose gold. She'd had a bad breakup and, when I read about this being the stone of self-love and forming loving relationships, I thought it would be perfect for her. It arrived so fast and beautifully packaged. She is so happy with it and wears it all the time!"
Uniquelan Jewelry is an online retailer based in North Carolina. The company offers a variety of jewelry pieces featuring authentic gemstones and raw crystals in unique, modern designs. They provide expedited shipping services for the US mainland, with international shipping also available.
Show some love for yourself or a lover! Shop the beautiful rose quartz jewelry collection at https://uniquelanjewelry.com/collections/rose-quartz