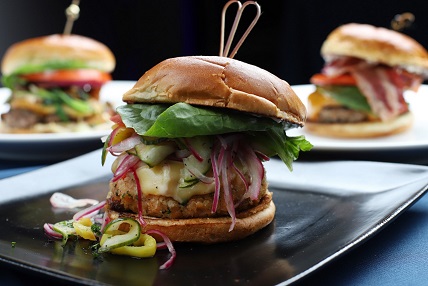 Are you one of those people who waits and waits for the summer to begin and when it finally arrives, you're not sure exactly what to do with all those hours of daylight? Well, if you live in the vicinity of Southfield, then the Hidden Gem Restaurant could be the ideal place for you!
The fine-dining restaurant, which is located on West Nine Mile Road, is offering an extensive array of dishes if you're looking to spend your Saturdays or Sundays in a relaxed setting. The food is reasonably priced and prepared by experienced chefs.
Go to https://hiddengemsrestaurant.com for more information.
The new announcement marks Hidden Gem's latest endeavor to provide high-quality dishes to its patrons. Since it opened in 2021, the restaurant has rapidly emerged as a popular dining destination in the Southfield area.
Brunch was already a customer favorite and now the restaurant has decided to update its menu for the summer with the aim of catering to all tastes. The Gem Breakfast is the headline item that you will spot on the menu -- you will be served a meat of your choice alongside eggs, potatoes and toast.
Another in-demand dish that you ought to try is Big L's Breakfast, which is suitable if you have a large appetite. It consists of an all-meat omelet, grits, bourbon French toast and a small fruit bowl. The menu also comprises freshly-made French toast and waffles you can order in a variety of flavors. If you're a seafood lover, you can choose between appetizing catfish or shrimp grits. So there really is something for everyone!
Hidden Gem's brunch menu is typically available from 11am to 5pm on weekends, which means that you can get a good night's sleep before making your way to the restaurant at a reasonable hour. You can order drinks including fresh lemonade to stay cool, while you can also take advantage of the restaurant's BYOB policy to spend an enjoyable afternoon with your family and friends.
Given the strong demand, you should make reservations at Hidden Gem well in advance. Apart from brunch, the restaurant also has dedicated lunch and dinner menus that you can try. And if you prefer to dine at home, you can avail of the restaurant's online delivery and takeaway services.
A satisfied customer said: "My husband and I came to Hidden Gem for a brunch date. The food was amazing, the hospitality was superb and the chefs were so nice. We will definitely dine at the restaurant again."
So take full advantage of everything that Hidden Gem has to offer! You can reserve a table at the restaurant or place an order online by visiting https://hiddengemsrestaurant.com