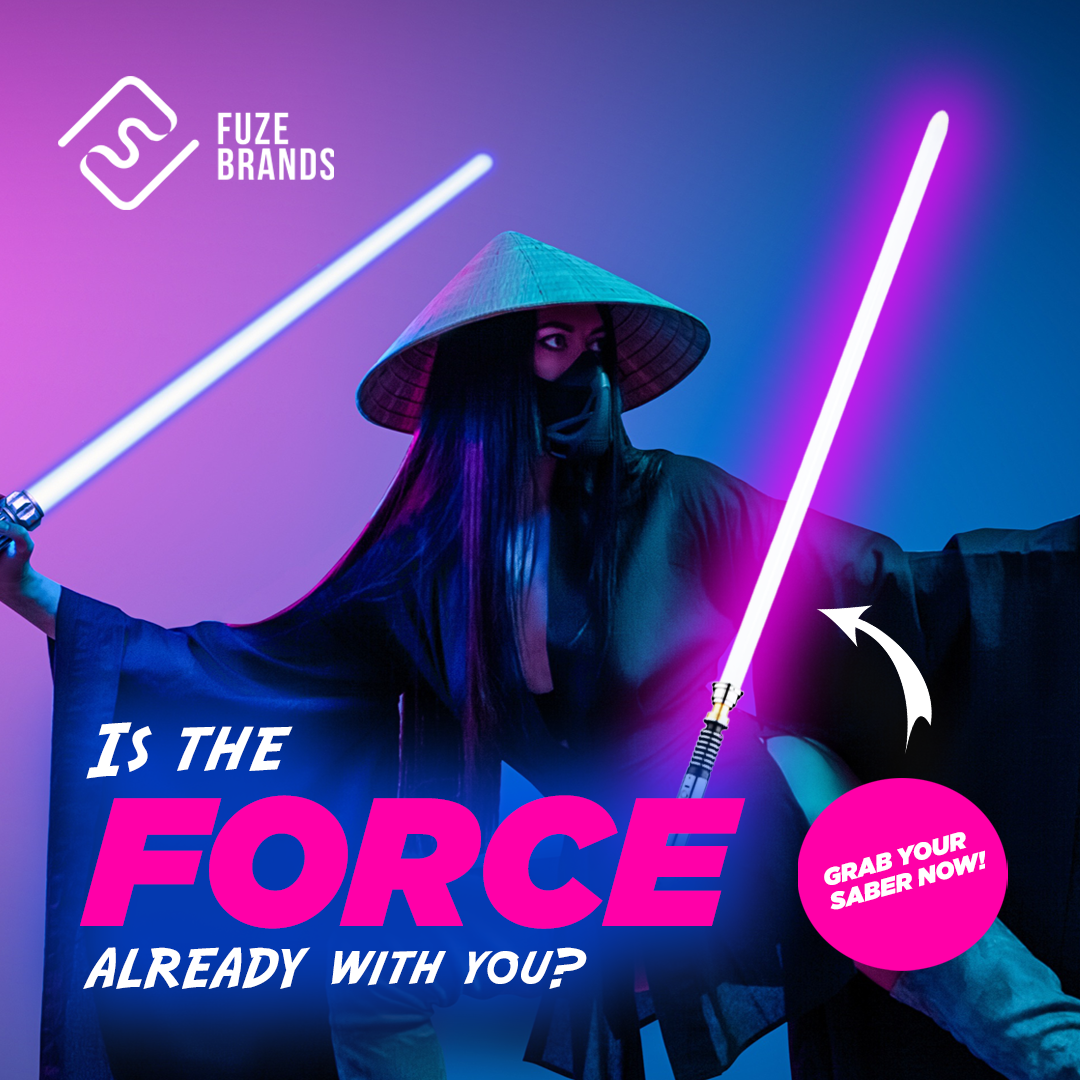 If you want a lightsaber that can actually be used, the NeoPixel lightsaber from Fuze Brands is the one. Unlike those cheap plastic alternatives, this lightsaber was built to be played with and comes with awesome effects to enhance the user experience.
Check it out here: https://fuzebrands.com/products/neopixel-lightsaber-1
Go solo with one saber or connect the metallic hilt to form a double saber and choose from seven different colors, including red, blue, and yellow. The lightsaber features sound, color, and flash effects, and was modeled to look and feel as close to the real thing as possible.
The sturdy, metallic-matte hilt comes in either black or silver while the built-in and adjustable speaker emits saber sounds. The flash effects add to a complete user experience, as the saber will flash when it touches something.
A satisfied customer who bought the lightsaber said: "I'm very happy with this purchase. It feels tough, the metal handle is very comfortable, the sound is LOUD and crisp, the colors look good and amazing at night."
Aside from lightsabers, the online retailer offers other gifts for Star Wars lovers. An LED lamp is also available, for example, which looks like a hologram and can be in the shape of Darth Vader, the Millennium Falcon, or Yoda. The lamp can be used as a desk lamp, night light, or serve as an addition to a Star Wars collection.
A spokesperson for Fuze Brands said: "Know someone who is obsessed with Star Wars? Make their day with the best gift you could ever give them - The Original Force Neopixel Lightsaber."
Whether you're looking for something for a Star Wars fan or not, Fuze Brands offers something for everyone. Their categories range from health and beauty to kitchen and even something for pets.
May the force be with you this holiday season!
Watch their faces brighten up when they open their new lightsaber! Go to https://fuzebrands.com/products/neopixel-lightsaber-1 to order one, or two, today!