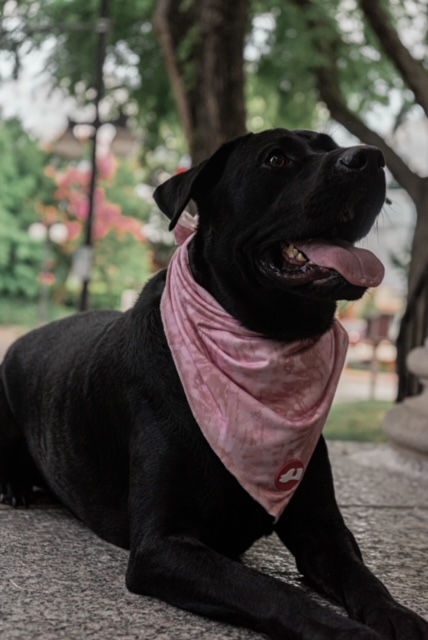 Looking for a comfortable clothing line that will take you from walking your dog, to hanging out with friends after work? Look no further than Dogtowne Dry Goods in North Little Rock, Arkansas. Their relaxed and outdoorsy clothing line was designed with you and your pup in mind.
The Dogtowne crew has everything you need in styles you won't find anywhere else. Kingfisher and Fetchbak tees, for example, twill bucket hats for casual fishing or afternoon feasting, and even Foxhound camo balaclavas.
The newly launched brand offers you a wide range of casual apparel and accessories, including a collection of bandanas and toys for the pups! Created by a group of friends who grew up in Dogtown, the Dogtowne Dry Goods store is a dog-friendly space stocked with branded and outdoorsy hats, caps, gaiters, headbands, sweatshirts, t-shirts, and more. You and your buddy can shop for matching gear and paw-some toys your dog will love.
Find your favorite tees and sweatshirts at great prices right now, at https://dogtownedrygoods.com
We all know online shopping is a popular and convenient way to find the stuff you need at any time day or night, but the team at Dogtowne Dry Goods also want you to be able to enjoy the sense of community that comes with in-person shopping. So they're giving you both! The newly launched brand gives you a selection of cool, uniquely branded activewear and accessories, and a re-tail-wagging selection of dog apparel that'll set you apart because you look so good together. Cue the pup-arazzi!
One of the most popular product lines is the company's collection of t-shirts. Available in a range of colors and designs, you'll find vintage-inspired cotton tees that you won't find elsewhere. Get a retro shirt with a black and white VW Van against an old Malibu-style palm tree road. Surf's up! There's also Kingfisher and super cool Fetchbak styles with graphics you've just gotta see.
You can also shop their hat collection for visors and classic ball caps. Popular right now is the Greyhound Classic cap in dark olive. Made of pre-washed cotton twill for a comfortable, relaxed fit, the cap features a rubber Dogtowne logo in front for a stylish, personable, outdoorsy type of vibe.
Don't forget your best bud! You'll find all kinds of dog accessories, apparel, and toys. Your dog is sure to love the green dino chew toy made of rope. Make sure to also grab a Barker collapsible dog bowl for when you're walking or camping. It easily attaches to any bag so that you can conveniently give your dog water anytime and anywhere. Show off your pups dapper side with a little twill tartan style bow tie that tells everyone your pupper is one in a million.
A company spokesperson says, "We make gear and goods for people who have a passion for adventure. Whether you're spending time in the great outdoors, hanging with friends, or walking your four-legged best buddy, we offer top quality that's as dependable as man's best friend."
With the launch of their brick-and-mortar retail store and online shopping platform, the founders of the Dogtowne Dry Goods brand are carving out a unique niche that offers you stylish clothing, cool accessories, and dog apparel that'll raise the woof! Get style, comfort, and super outdoorsy coolness when you shop Dogtowne Dry Goods.
Are you ready for some doggone great stuff? Visit https://dogtownedrygoods.com to find out more.