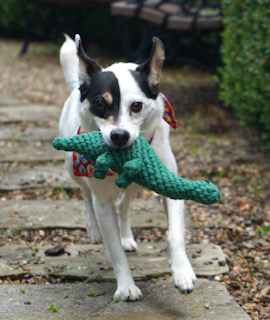 Great news for dog lovers in the Little Rock area: you can now pick up high quality, trendy outerwear for yourself or for a friend while shopping with your four-legged pal. Dogtowne Dry Goods is a dog friendly store with an apparel line geared toward those who love nature and the great outdoors. Arkansas is the "Natural State" after all and spring time means more outdoor activities with your dogs and friends. Stop by the Dogtowne Dry Goods where you will be greeted by Reed, the store owner and dogtown native. Reed will help get you outfitted for any adventure that comes your way this spring. They also have a website and offer fast shipping nationwide.
To browse their apparel line, visit their newly re-vamped website https://dogtownedrygoods.com
At Dogtowne Dry Goods you will find they have something everyone, even your four-legged friends. The outerwear line is ideal for dog lovers, as not only is it durable, comfortable, and perfect for the outdoors, but it also sports their dog logo. They offer dog toys and dog bandanas. They even have matching headbands so that your can match your dog's bandana.
Dogtowne Dry Goods got their start on Etsy where they now have the #1 selling dog toy in the world! You can find this toy labeled, "Retrieve 'Em Dinosaur Rope Toy" on their website or in store. This adorable green dino, made of durable natural fiber braided rope, is sure to be your pups new favorite toy. While you're at the store ask how you can donate a toy to the local animal shelter.
From your first step through the door at Dogtowne Dry Goods, you will see they have a love and passion for what they do. The owners once said, "We love what we do, almost as much as we love dogs, okay maybe it's a tie. We put passion into every part of our brand so our customers know how much we care." They are down to earth and make clothes that reflect. Their mission is to create stylish relax wear for active people. Their passion for dogs goes beyond the items they create for them and their humans. Dogtowne Dry Goods is teaming up with local animal shelters to help find homes for dogs in need.
They will be featuring shelter dogs on their social media platforms in hopes of finding loving homes for these animals. They are spending one-on-one time with the dogs to learn their personalities so that they can better assist in finding the right home for the dogs. For more information on adopting any of their featured shelter dogs please visit their Facebook or Instagram pages.
An independent study found that the US has a combined shelter population of over 6 million animals, just under half of which are dogs in need of a loving home. Arkansas in particular is struggling with overpopulation of shelter animals, especially in rural areas with underfunded or understaffed facilities. If you would like to join Dogtowne Dry Goods on their mission to help this animals call or visit their store for more information.
Dogtowne's physical store is centrally located in North Little Rock, just across the bridge from downtown. Interested customers can also shop from their online store, which has been recently refurbished to make for a user-friendly, easy shopping experience.
The owners of Dogtowne Dry goods are natives of the Little Rock area and created the store to showcase outerwear for the adventure-hungry and the animal lovers. Their clothing is quality-assured and designed with an active lifestyle in mind.
To view all the great new designs and more, visit https://dogtownedrygoods.com