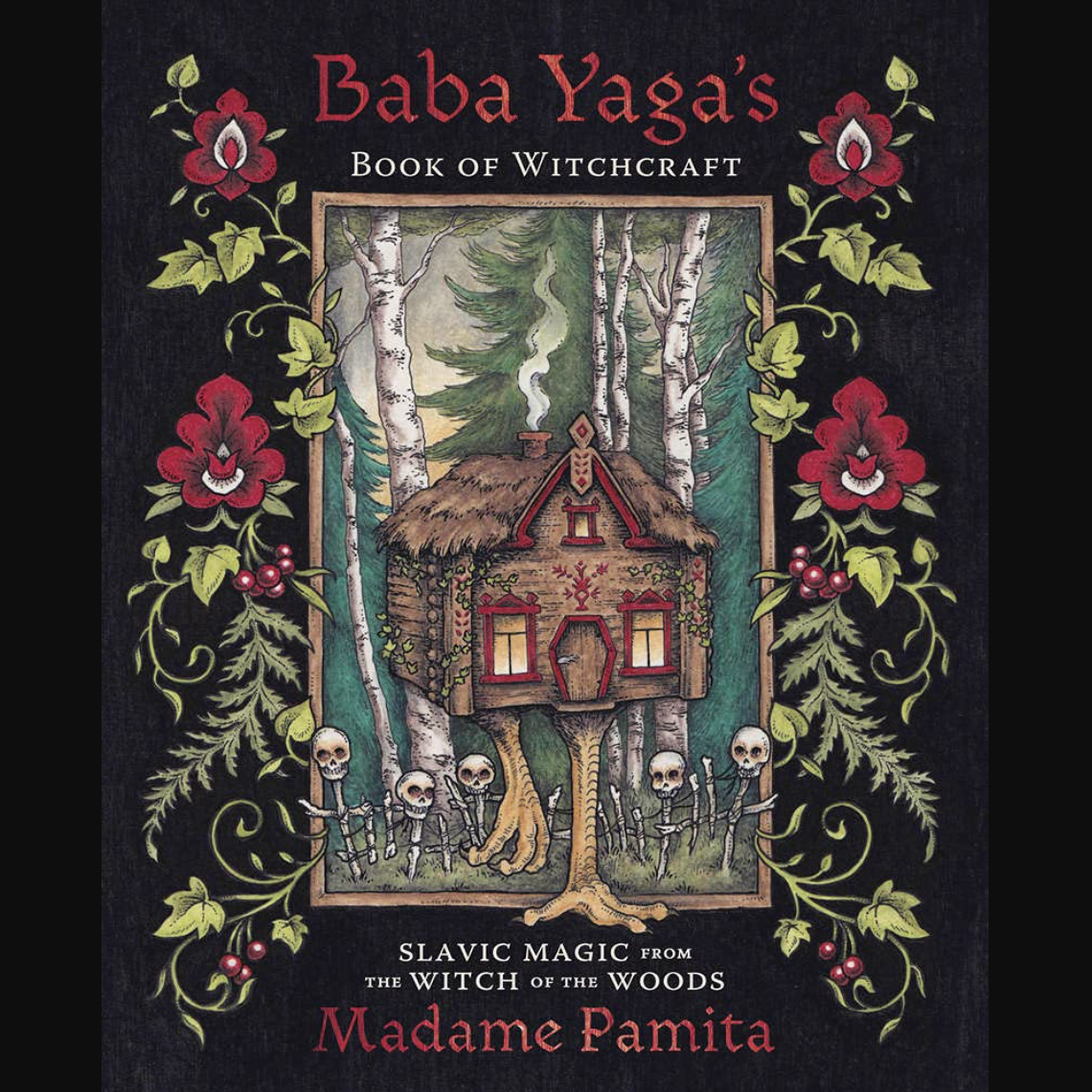 Follow expert witch Madame Pamita on a delightful adventure through folklore, ancient rituals and forgotten crafts that will transform your practice!
Inspired by the author's heritage, this is a beautifully crafted retelling of the traditional fairy tale, 'Vasilisa the Beautiful' that will transport you to a little hut deep in the magical woods of Ukraine.
Go to https://www.parlourofwonders.com/product/baba-yagas-book-of-witchcraft-madame-pamita-signed to find out more!
The first of its kind, this new title offers you an insight into Ukraine's mystical culture and unique branch of spirituality, combining legend and history for a fascinating read.
Many know 'Baba Yaga', the book's fictional narrator, as a deformed old woman who eats children in Slavic stories. However, seasoned witches know that there's much more to this grandmother figure than meets the eye; through her wisdom and messages, the 'Witch of the Woods' encourages empowerment and transformation that can change your life for the better.
Amidst extracts of fairy tale, the book offers easy-to-understand guides for writing effective incantations and creating authentic Slavic crafts and talismans. These include Ukrainian folk embroidery, magical poppets and wreaths woven with herbs.
Published by Llewellyn Publications, the thoroughly researched, 336-page oversized book features over 50 beautiful illustrations by tattoo artist Sara Koncilja.
This enchanting manual is a must-have for any witch's collection. Complete with your own personalized inscription signed by Madame Pamita, it can be yours for only $26.99 from the Parlour of Wonders website.
About Parlour of Wonders
Parlour of Wonders is an online emporium offering spiritual coaching, instructional videos and an expansive range of homeware, tools and self-care items for all of your magical needs.
With 'Baba Yaga's Book of Witchcraft', the store continues to expand its line of mystical books, helping you to live more intentionally and bring Madame Pamita's spiritual teachings into your life.
A spokesperson for the website said "With a bounty of tips and information, this new book teaches you to embrace the beauty and power of these traditional practices. You'll sit at Baba Yaga's side and listen to her stories about the birth of the sun, the land of the blessed ones, and the spirits that live right beside us."
So sit down beside the hearth and let the journey begin! Order your copy today at https://www.parlourofwonders.com/product/baba-yagas-book-of-witchcraft-madame-pamita-signed