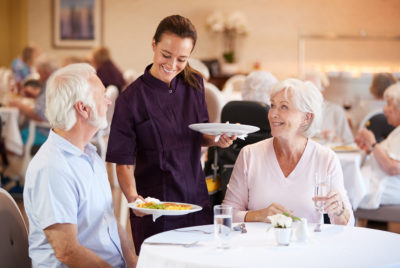 The pressure of knowing you have found the right and most affordable living facilities for your loved ones can be challenging, with a wide range of options and locations available to you. 
That's why Guide4SeniorLiving.com is helping make the process easier and less stressful with their online search engine. 
Visit https://www.guide4seniorliving.com for more information.
The search tool is able to help you find services specifically for seniors, such as for medical needs, nursing homes, social activities, and events, as well as assisted and independent living facilities.
When your elderly loved one needs additional care and assistance, it can often be stressful for both the individual in question as well as for you when looking to help them. Furthermore, the time needed to research and check that the care they will get is both professional and affordable can often add to this stress. That's why Guide4SeniorLiving.com has added Skilled Nursing services to its ever-increasing senior services search engine.
As an online resource, the search engine has been designed specifically to help connect the elderly community and those who provide senior services. To make these connections easier, the website also allows businesses to list their services. 
For Skilled Nursing Facilities, Guide4SeniorLiving.com currently has listings for facilities across the United States, with more being added regularly. On each listing, you can find details on a facility's location, information on the services they provide, inspection data from the government, and reviews. 
All of the businesses on the website are checked before being listed by the company's validation process that ensures they meet the site's required quality and integrity standards. This process includes using government data, and the Better Business Bureau reports to check they provide high-quality and reliable services.  
Created by a property manager who had seen first-hand the difficulties individuals can have when searching for senior housing, the search engine was initially designed to make this process easier. The resource has since become a one-stop directory to make searching for all senior services faster and more accessible. 
A spokesperson for Guide4SeniorLiving.com said, "Our vision is a continuous dedication to improve the quality of life for our senior community and enables seniors to have a more fulfilling life and enjoy retirement."
Make sure your elderly loved ones get the care they need with Guide4SeniorLiving.com!
For more information, you can visit https://www.guide4seniorliving.com where you can access the search tool and directory.