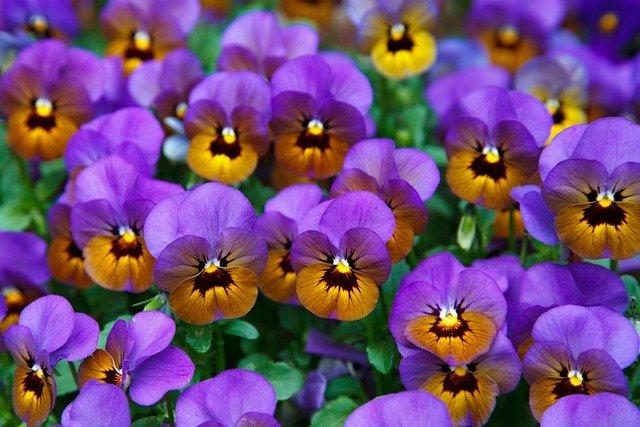 Of course you want an impeccable lawn. In reality, though, you likely don't have the time to perfect your yard. It's a good thing that JC's Landscaping offers expert lawn maintenance!
The company's service helps you keep your lawns beautiful as the fall season approaches. It encompasses cleanup, planting, fertilization, and sod installation.
Learn more by visiting https://www.jclandscapingllc.com/specials-2
You can choose from one-time, weekly, or annual maintenance plans. Deployed lawn specialists are highly trained and licensed, ensuring they can complete tasks quickly and with quality workmanship.
According to data from the National Association of Landscape Professionals (NALP), lawns remain a major draw for homeowners and homebuyers alike. In fact, 81% of all Americans have a lawn, and 79% of buyers and renters say a lawn is an important consideration when choosing properties.
At the same time, maintaining your yard can be a time-consuming endeavor that takes up to 70 hours a year on average — almost double the standard workweek. As such, JC's Landscaping offers turn-key solutions so you can save time, effort, and money.
Replanting and fertilization ensure that thick and verdant turf grass will grow in the spring. You may also get sod installation, wherein existing strips of full-grown grass will be transplanted into your lawn. For greater savings, you simply need to share the contractor's website on social media channels to receive special rates.
Before starting any project, the company can provide a no-obligation quote. This way, you can fully understand the labor and material costs before hiring the contractor.
JC's Landscaping is a full-service contractor that provides year-round care for lawns and backyards. Aside from maintenance, it also specializes in designing and executing creative landscape plans. Established in 1997, the company serves the areas of many North Texas cities. It is a screened and approved HomeAdvisor contractor and is a Lawnstarter Certified Pro company.
A satisfied client shared this review: "JC's Landscaping did a tremendous job for us once again. We have used them for several seasons for our lawn care. They are reliable and dependable. In addition, their customer service is outstanding."
You can get a picture-perfect lawn without breaking a sweat. Just be sure to hire a pro like JC's Landscaping. Request your free quote today!
Simply visit https://www.jclandscapingllc.com/specials-2 for more info!