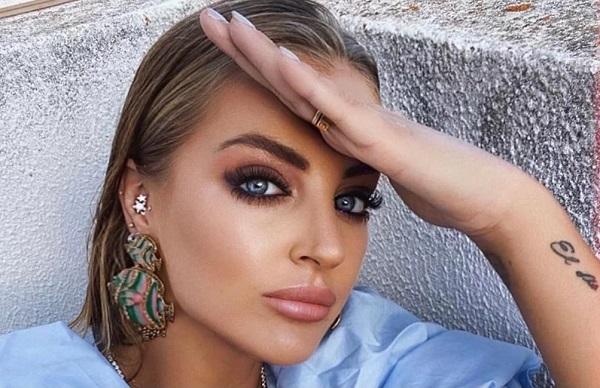 The most highly rated and renowned lash studio in London is now offering their mobile service to those residing in Knightsbridge! As London's most highly regarded eyelash salon, this update should be great news for you if you are interested in receiving designer eyelash extensions, applied by a master lash artist, from the comfort of your home, hotel or office.
You can book your visit now at https://www.glamorous-lashes.com or by calling +44 796 416 7029
Lash extensions offered by the eyelash salon will be tailored to your needs. The lash fans also look, feel, and last longer than traditional lashes or those you've probably seen in lesser-quality salons. In this fully mobile service, the salon's lash technicians will provide you with high-quality treatments in your own home, office, or hotel, making it ideal if you are a busy professional or just travelling to London. If you are interested in the hotel service you should note that quality hotels will have treatment beds readily available for their guests. If you are requiring a home or office service you should have a bed available for the treatment.
If you choose Glamourous Lashes' at-home eyelash extension service, you will notice the high-quality handcrafted eyelash fans offered in a range of lengths that are tailored to your eye shape. A full set of classic/russian/extreme volume lashes (up to 6D) will be chosen by you during the pre-scheduled treatment period. An expert lash artist will conduct a consultation call to determine which fan and style will suit your eye shape and maintain your natural appearance.
Glamorous Lashes' eyelash fans are handcrafted to ensure the highest quality and use only fine materials such as silk and mink. Each element of the lash application is meticulously handled by the salon, including the glue. It has been found that glue used in self-applied treatments and low-quality salons can lead to various negative side effects, including dry eyes, burning sensations, swelling of the lids, and pain. If you are considering lash extension treatments, this is an important factor you need to keep in mind and the main reason you need to visit only high-quality salons like Glamorous Lashes. Over the course of 13+ years in the beauty industry, Glamorous Lashes glue and other materials have been researched and refined. This ensures your natural eyelashes under the extensions are kept healthy.
Glamorous Lashes specialises exclusively in eyelash extensions, while other salons offer a variety of services without clearly defining their expertise. This devoted focus has resulted in the salon becoming the most highly-rated lash studio on Google in the UK, as well as being regularly used by celebrities and esteemed clients across London. If you are looking for the best at-home eyelash treatment in London then you should book an appointment today.
Book now at https://www.glamorous-lashes.com or by calling +44 796 416 7029