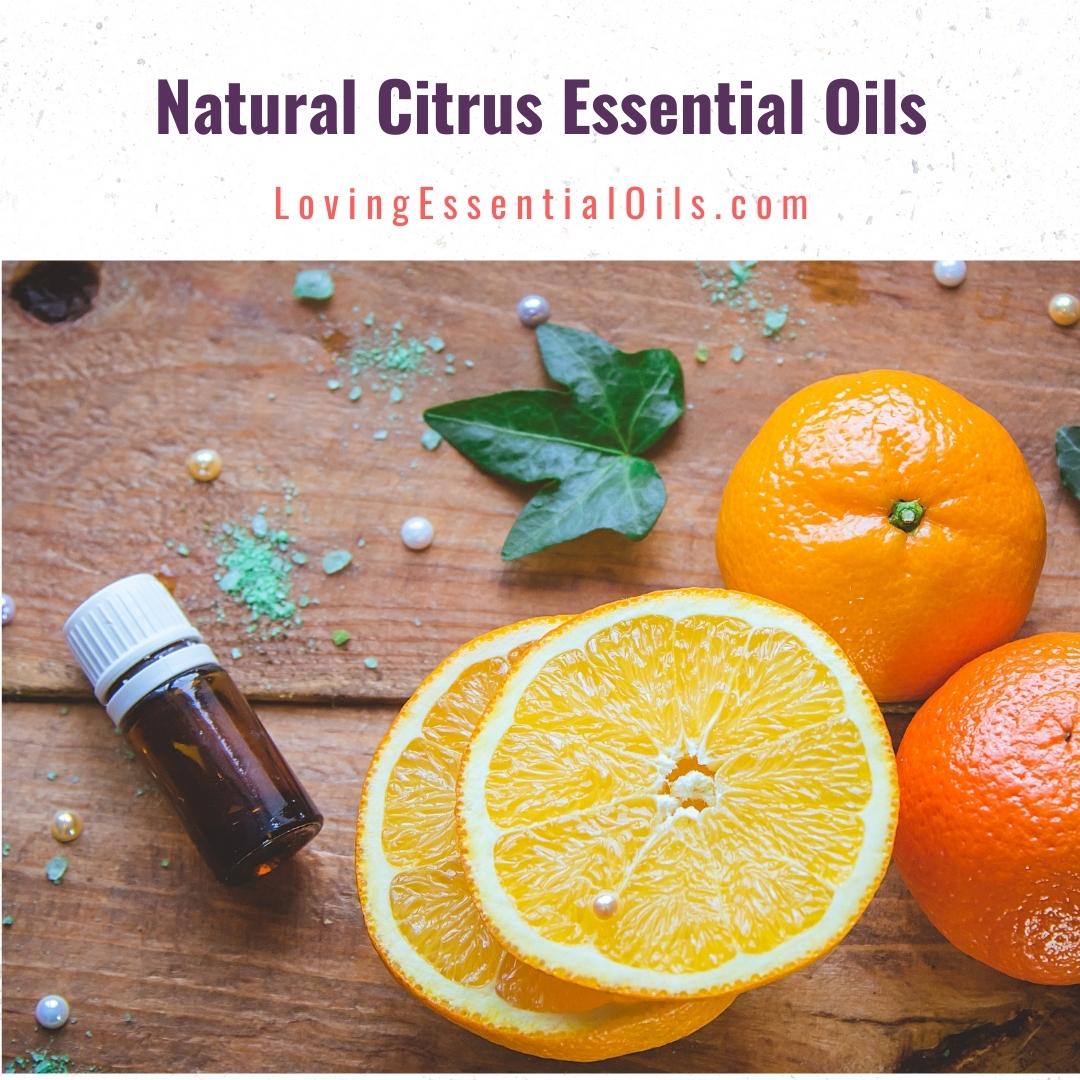 Have you ever noticed that a particular fragrance can instantly whisk you back in time to an event or an age when you were happy and carefree? Did you know you can capture these feelings any time you want with essential oils and aromatherapy? Just by learning which fragrances stir in you all the best feels, you can surround yourself with mood-boosting home interiors and even take these benefits with you with oils you can wear like perfume.
The experts at online platform Loving Essential Oils can help.
With the release of their new online guide, you can learn why citrus peel oils are especially popular, how they're made, and how you can make them part of your day-to-day routines. The guide also provides explanatory videos and a list of DIY recipes you can use to create skin-softening oils and wellness-providing fragrances.
Learn all about it, and pick up a few favs, at https://www.lovingessentialoils.com/blogs/essential-oil-tips/12-benefits-of-citrus-essential-oils
Did you know that just a few drops of essential oils can freshen your home while also refreshing and invigorating your health and wellbeing? Known for boosting energy and combating the winter blues, citrus essential oils are especially favored products. With the launch of their guide "12 Benefits of Citrus Essential Oils," the founders of online store and resource Loving Essential Oils are giving you a comprehensive look into what makes orange, lemon, lime, and grapefruit oils and fragrances particularly vital in aromatherapy.
According to the guide, citrus oils are happy, uplifting oils that you can think of as sunshine in a bottle. You can also use these fragrances in place of store-bought room fresheners for a naturally well-tempered environment without that cloying aroma you get from sprays and plug-ins.
Citrus peel oils are considered top notes. Most are extracted through a cold-pressed method or steam distillation.
For the best in stress and sadness reducing properties, the guide recommends you experiment with a group of citrus oils that include wild or sweet orange, lemon, lime, grapefruit, bergamot, petitgrain, tangerine, and yuzu. There are other recommendations too. Check out the guide to get the full list.
These varieties of oils give you therapeutic benefits that naturally calibrate your emotional balance for a mood-boosting effect. They do this by influencing your brain's chemicals and hormones through the limbic system, the part of your brain that controls breathing, heart rate, blood pressure, and stress levels. This is the part of your brain that takes you back to happy memories when you smell certain fragrances.
Citrus essential oils also contain antioxidant properties that help neutralize cell-damaging free radicals to give you a more robust immune system. They can eliminate germs, clean sticky surfaces, remove toxins from within your body, and support your respiratory health.
With the release of their guide, "12 Benefits of Citrus Essential Oils," the founders of the Loving Essential Oils online store and informational resource hope to introduce you to natural products you can use in a variety of ways to improve your indoor environments, boost your energy, and achieve an overall sense of wellness and vitality.
Are you ready to begin feeling like a million bucks, naturally? Visit https://www.lovingessentialoils.com/blogs/essential-oil-tips/12-benefits-of-citrus-essential-oils if you want to find out more.