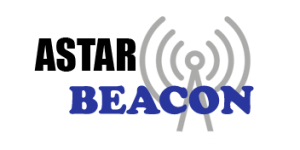 This month, Cryptocurrency news and information website Astar Beacon published a thorough and unbiased consumer review of Plus 500 CFD Brokerage . The conclusion being that while it excels at being user friendly, the brokerage unfortunately loses points from lack of comprehensive research capabilities.
While other lower quality consumer review sites often focus solely on promoting just the good qualities of a product in order to make affiliate sales, Astar Beacon strives to tell the complete story.
Dee, Lead Editor at Astar Beacon said "Our reputation is extremely important to us. If we don't tell the truth, we serve no purpose. If people can't trust us, then we will fail in our mission of providing them with the best possible information on products and services they rely on for their crypto education and trading. That's why we don't betray our principles by holding back."
The following extract makes a good summary of the review:
Plus500 offers skilled traders a great way to trade CFDs. There is no doubt that Plus500 operates at a high level of efficiency and reliability. It only takes a short period of time to execute trades on their Web trader platform. Moreover, traders have the choice of trading a large variety of assets. However, the platform doesn't allow social or algorithmic trading. In addition, Plus 500's WebTrader lacks features like advanced technical analysis tools. But the good news is, the platform displays all the necessary information for making a transaction in a single screen so that traders can stay focused.
Astar Beacon was created by PIP Consulting in 2022. PIP Consulting got the idea for the site after recognizing a need for more focused cryptocurrency news, information and honest reviews in this rapidly growing and changing industry.
Since it first went online, Astar Beacon has published a couple of reviews on products/services in the Crypto news market with the aim of providing an aura of legitimacy and trust worthiness, with its reviews. There will be many more to come in the weeks and months ahead.
Dee also adds "For any consumer wanting to check the legitimacy or a review, or know if they can trust the source, I advise you to look out for any obvious bias. There really needs to be at least some criticism for almost any product or service so you can be sure you understand the pros and the cons realistically before making any purchase decisions."
Astar Beacon's complete and unbiased write up and review of Plus 500 CFD Brokerage can be found at https://astarbeacon.com
Disclaimer: The information provided on this page does not constitute investment advice, financial advice, trading advice, or any other sort of advice and it should not be treated as such. This content is the opinion of a third party, and this site does not recommend that any specific cryptocurrency should be bought, sold, or held, or that any crypto investment should be made. The Crypto market is high risk, with high-risk and unproven projects. Readers should do their own research and consult a professional financial advisor before making any investment decisions.