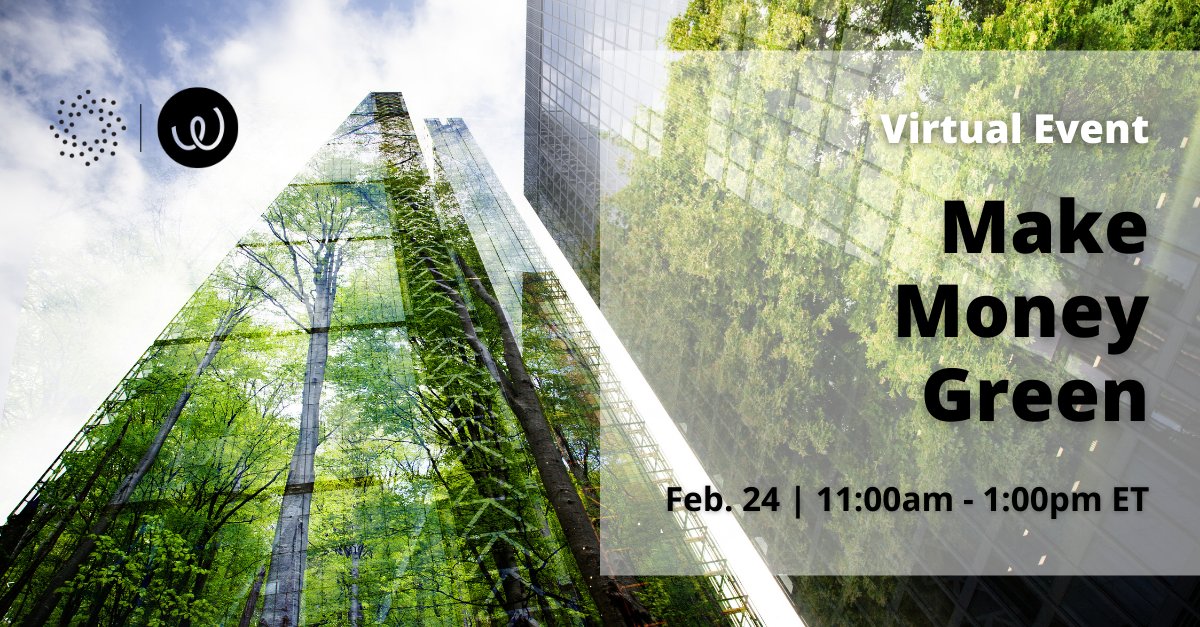 Energy Web and Alliance for Innovative Regulation will be holding a free online event at 11 AM EST on February 24th, 2022 called Make Money Green: ESG & Financial Regulation. This event will reveal how regulators are viewing ESG disclosures and other climate change challenges for 2022 and beyond.
Register here at https://ewtjungle.com/ew-air-event/
Especially how both regulators and financial companies can successfully address these concerns through blockchain technology.
Energy Web & AIRinnovate will be leading the presentation and they say this webinar is a chance for people to hear from industry leaders on how regulators can meet the upcoming challenges to identify and mitigate emerging risks. They can ask questions live and get information not readily available through other channels.
People interested in how regulators are viewing ESG disclosures and other climate change challenges can learn more and register free at https://ewtjungle.com/ew-air-event/.
About EWT Jungle:
EWT Jungle was founded in 2021 with the goal of providing the latest news and analysis on green cryptocurrencies, the Energy Web Token, and the Decentralized Energy Transition. EWT Jungle is a chance for impact investors to gather all the knowledge they need to succeed in contributing to the energy transition. https://ewtjungle.com/.
About Energy Web:
Energy Web is a global, member-driven non-profit accelerating the low-carbon, customer-centric energy transition by unleashing the potential of open-source, digital technologies. Their Energy Web Tech Stack enables any energy asset, owned by any customer, to participate in any energy market. The Energy Web Chain — the world's first enterprise-grade, public blockchain tailored to the energy sector — anchors the Energy Web Tech Stack. The Energy Web ecosystem comprises leading utilities, grid operators, renewable energy developers, corporate energy buyers, IoT / telecom leaders, and others.
About Alliance for Innovative Regulation (AIR):
AIR is a global nonprofit leveraging digital modernization to help build a financial system that serves everyone and produces widespread financial health. Digitization is transforming finance. "Responsible innovation" can help solve systemic ESG challenges - financial exclusion, race and gender bias, predatory practices, financial crimes like human trafficking, and climate change. At the same time, innovation can threaten privacy, security, and fairness.