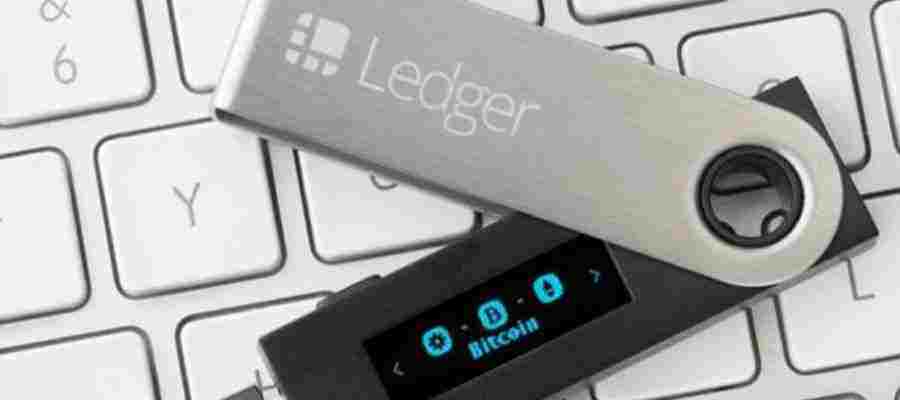 Each crypto wallet in the list had to meet stringent qualifications to place on the Top 12 sustainable cryptocurrency wallets list. EWT Jungle evaluated multiple criteria to narrow the field to the top 12 crypto wallets for eco-conscious crypto traders. The wallet's security is one of the main criteria that EWT Jungle used to determine the best crypto wallets for sustainable investors.
The complete list of wallets and the selection criteria can be found on the company website https://ewtjungle.com/sustainable-crypto-wallets/.
Among the highest-ranked are:
1) Ledger - is the most popular, open-source crypto hardware wallet for investors to secure, buy, exchange, and grow crypto assets. It has a convenient user interface and a Ledger Live mobile app to allow users to access the crypto wallet anywhere they go.
2) Liquid - is a regulated and licensed exchange platform that complies with Anti-Money Laundering (AML) and Knows Your Customer (KYC) laws to prevent different criminal activities such as identity theft, terrorist funding, money laundering, etc. In addition, with Liquid Exchange, investors can access Trading View Charts and a user-friendly interface for trading.
3) Robinhood - is a no-commission stock and ETF trading platform that recently has increased its offerings to include crypto. The Robinhood Crypto platform strives to keep everything as streamlined as possible similar to its stock trading.
When discussing the reasons for creating the list, Billy Fetzner, Founder of EWT Jungle, said,
"Eco-friendly crypto investors need to know the options when it comes to the perfect wallet to choose to secure green cryptocurrencies. This top list provides the top 12 green crypto wallets and explains the process for choosing the perfect crypto wallet to meet investment goals."
Eco-conscious crypto traders looking for the most up-to-date rankings for 12 sustainable cryptocurrency wallets can view the list at https://ewtjungle.com/sustainable-crypto-wallets/.
Companies who would like to be considered for the next list may contact EWT Jungle via their website, https://ewtjungle.com/.