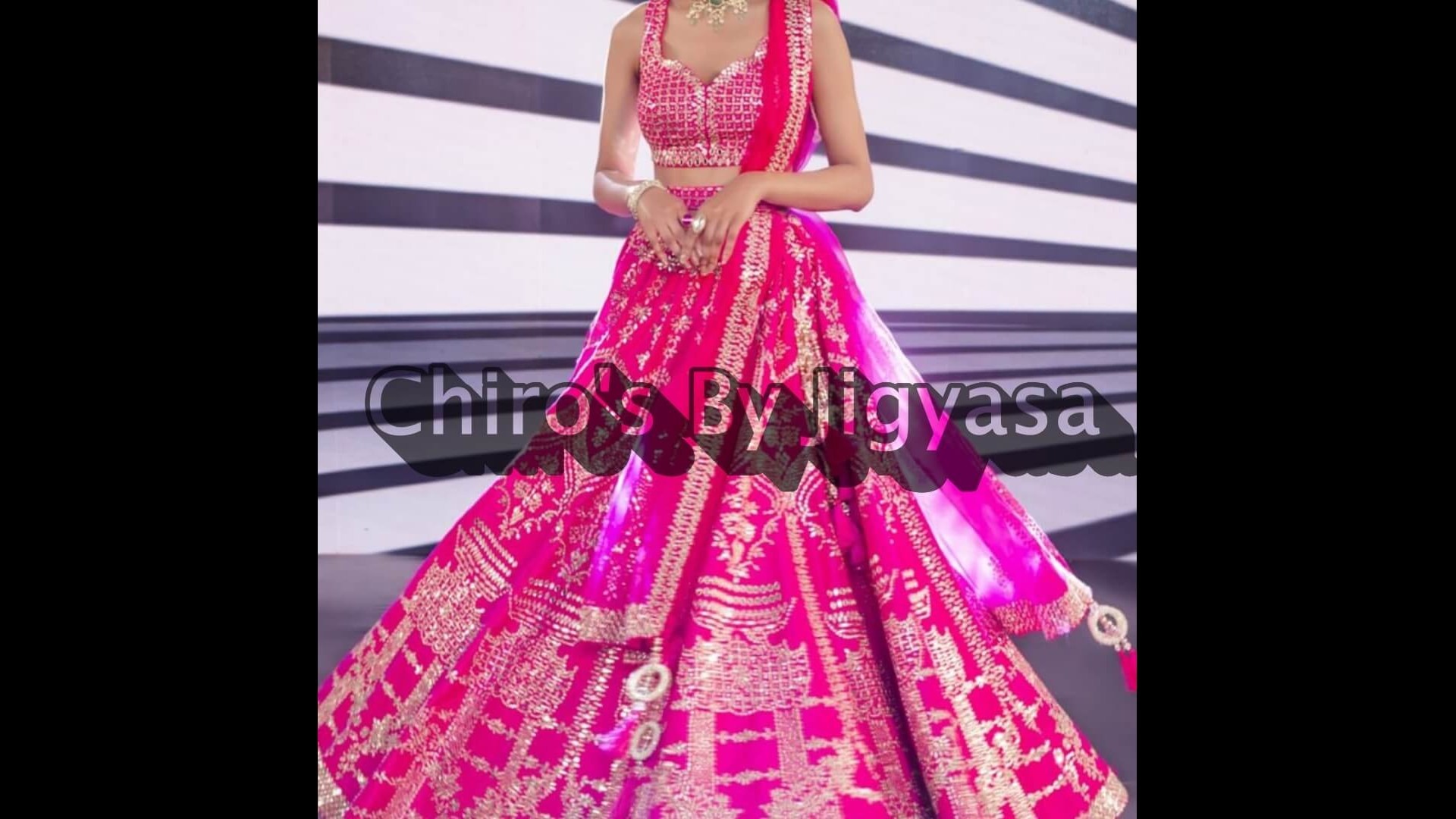 If you want a bridal lehenga that will truly make you look and feel like a queen on your wedding day, you need Chiro's By Jigyasa.
In addition to their collection of intricately handmade ready-to-wear pieces, Chiro's By Jigyasa also offers you the opportunity to personalize or customize your bridal lehenga. Chiro's By Jigyasa has developed a reputation for beautiful artisan-made Indian wear and they are proud to be giving you the opportunity to create the lehenga of your dreams, by helping you to personalize the color, fabric, embroidery style, and more, of your wedding lehenga.
Go to https://chirosbyjigyasa.com/collections/wedding-lehengas to find out more.
Chiro's By Jigyasa's custom design services coincide with the ongoing trend in American weddings towards both personalized and non-traditional styles and elements. As a recent article on Hello Giggles stated, for young couples, the most important word with weddings is now personal.
Chiro's By Jigyasa understands that for young Indian couples like yours, it can be challenging to balance traditional Indian wedding culture with millennial American wedding trends and find a style that still feels like you. As such, they have both traditional and modern style lehengas that you can further adapt to suit the style and feel of your special day.
With their customized designs, you can take one of Chiro's By Jigyasa's ready-to-wear pieces and adapt it, or you can conceive of something totally new in conjunction with the brand's style consultants and seamstresses.
While they are proud to now be offering you this customization option, Chiro's By Jigyasa is confident that you will also find something to love amongst their ready-to-wear collection of lehengas.
Highlights of their collection include their Sequin Work Lehenga with Contrast Choli in Yellow. This statement piece has been handmade from soft, diaphanous georgette and is embellished with a bold diamond shape sequin design, with contrasting soft buttery yellow and deep forest green fabrics. You can also buy the same lehenga in pastel pink and pale sea green.
Another bridal lehenga from their ready-to-wear collection is their Sequin Work Georgette Lehenga in Blue. This lehenga gives you a fully sequined skirt and dupatta with cascading mirror-style sequin embroidery and a contrasting rich navy blue blouse.
Chiro's By Jigyasa recommends that brides-to-be like yourself reach out to learn more about their ready-to-wear collection and custom design options.
A spokesperson for the Indian formalwear retailers said, "Our wedding lehengas are designed to make you look and feel like a queen, with a touch of royal elegance. We now offer custom designs so that you can be sure that you're getting the perfect fit and style. With our unique styles, high-quality fabrics, and attention to detail, we are sure that you will love our bridal lehengas."
If you've been dreaming of your bridal lehenga since you were a young girl, Chiro's By Jigyasa is here to bring your vision to life.
Visit https://chirosbyjigyasa.com/collections/wedding-lehengas to find your favorite lehenga amongst their beautiful collection.