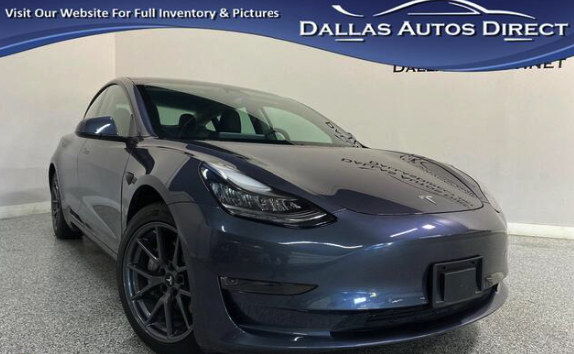 Think a Tesla Model 3 is out of your budget range? Guess again! Dallas Autos Direct has a second-hand unit waiting just for you!
This vehicle features dual all-electric motors and can be charged at your home using standard three-prong outlets. The Tesla Model 3 has less than 32,000 miles on its odometer and comes with a two-year maintenance plan of the dealership.
Learn more by visiting https://www.directautosdallas.com
The electric vehicle can drive up to 358 miles, according to estimates given by Tesla. Its powerful engine can go from 0 to 60 in just 3.1 seconds and the vehicle has a maximum speed of 162 miles per hour so you can get to your destination in a jiffy.
Rising fuel costs and growing environmental awareness have made electric vehicles (EVs) one of the fastest-growing segments of the auto industry. Data shows that EVs now account for 5.6% of the total vehicle market, up from 2.7% just a year ago.
With a starting cost of $45,000, however, the Tesla Model 3 has premium pricing that can be out of your reach. However, purchasing it pre-owned gives you significant savings and access to the latest features.
This vehicle comes with all-wheel drive, giving you a better grip during off-road or rainy-weather driving. Its floor-mounted battery pack ensures low rollover risk, while its aluminum-steel hybrid frame provides added impact protection.
You can request a test drive to see if the used Tesla Model 3 is a good fit for you.
About Dallas Autos Direct
Dallas Autos Direct is a trusted source of certified pre-owned vehicles in the Dallas, Denton, and Collin counties. The company has invested in climate-control storage facilities to keep its second-hand cars in peak condition. Aside from Tesla vehicles, the dealership also offers luxury cars from Mercedes-Benz, BMW, and Lexus.
A satisfied client shared this review: "Dallas Auto Direct is a great and honest company. I bought a couple of cars from them and they always delivered on what they said they would do. They made the entire buying experience a joy and I will definitely work with them again."
Striking, powerful, earth-friendly - that's the Tesla Model 3. And it could be yours at a price that's hard to beat. Contact Dallas Autos Direct to request a test drive!
Check out https://www.directautosdallas.com for more details.