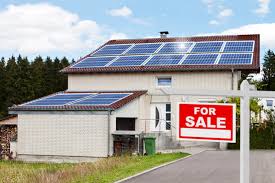 With the constantly increasing energy costs in the US, alternative energy solutions keep getting more attractive and affordable by the day!
What's not to like? They're better for your pocket, cost-effective, and good for the environment.
If you're looking for the best solar energy system for your California-based home or business, Gradient Solar System will get you sorted!
The company supplies advanced solar systems and batteries covered by a 25-year warranty, providing you with a sustainable renewable energy source that will last decades!
More details at https://gradientsolarsystems.com
According to the California Energy Commission, the average household electricity consumption in California is 29 ¢/kilowatt-hour (kWh) and 8,700 kWh per year, amounting to over $2,520 spent annually on electricity utility costs. Separate findings from the United States Environmental Protection Agency show that approximately 40% of global carbon emissions are produced from electricity generation.
Gradient Solar System replaces conventional electricity sources with solar power systems comprising solar panels that supply electricity during the day and rechargeable battery units that provide electricity at night. This means you save up to $192 monthly in electricity costs while significantly reducing your carbon footprint.
The company's solar systems are installed with a full-service maintenance warranty that guarantees a minimum of 92% of their original performance capacity for 25 years, making them a reliable long-term investment.
Gradient Solar System helps you further manage expenses by providing several funding options for solar system installations outside of outright cash purchases. This includes zero-down power purchase agreements and solar leases.
The company's purchase agreements and lease options allow you to get your advanced solar system installed at zero dollars out of pocket. This helps you swap your monthly electricity bill for a solar option that costs about 60% less.
By installing a solar energy system for your home or business, you also get the added benefit of being eligible to receive incentives from both State and Federal government programs for renewable energy.
About the Company
Gradient Solar System supplies sustainable solar energy systems to customers in several locations across California. The company develops advanced services and products aimed at helping customers reduce energy costs in their residential buildings and increase profitability for commercial and agricultural projects.
Reduce your energy costs and help save the planet when you switch to solar energy systems. Call Gradient Solar System at 1-9511-428-1484 for a solar panel installation quote today!
Go to https://gradientsolarsystems.com for more!