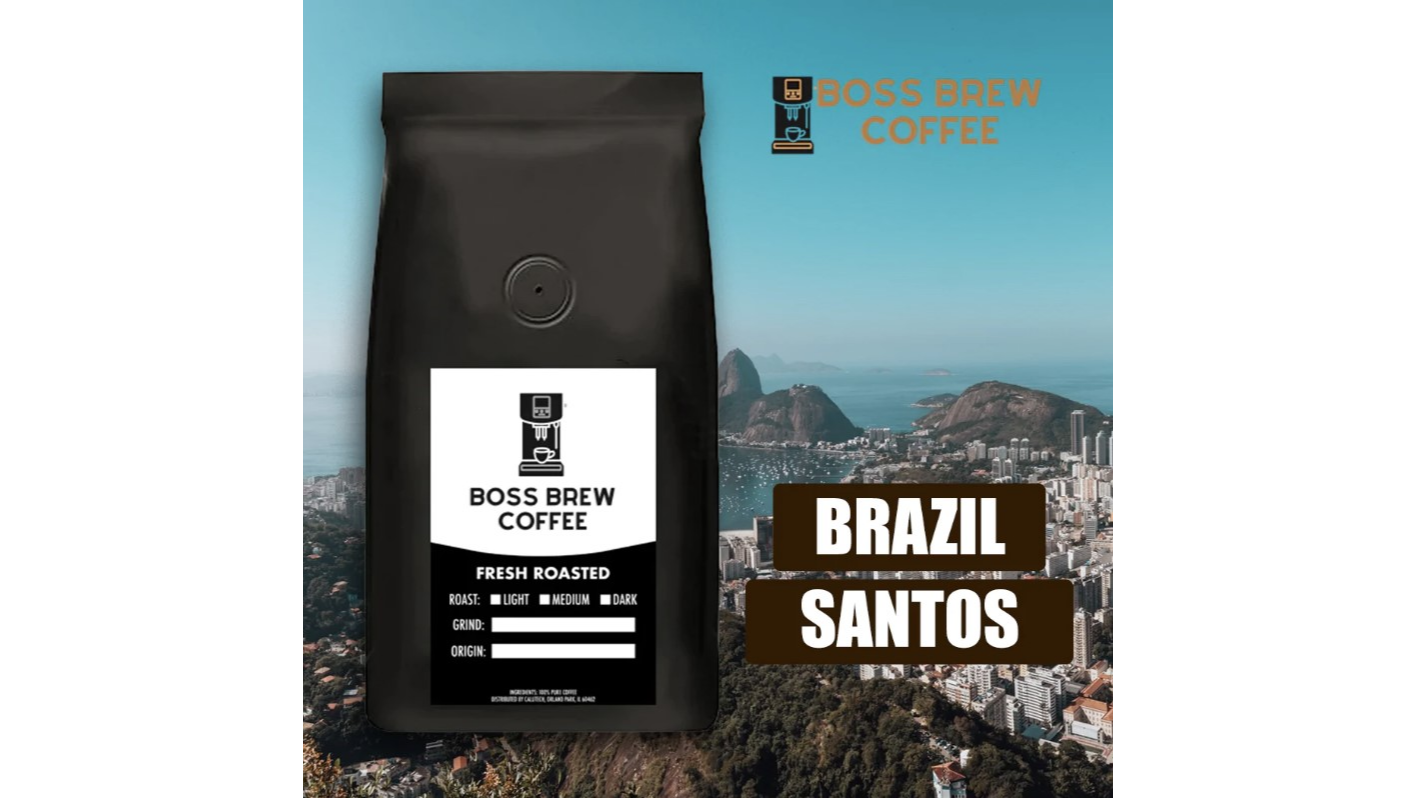 When your usual coffee just isn't hitting that spot anymore, it's time to try something new. Luckily, Boss Brew Coffee has a product that's sure to liven up your tastebuds.
Called Brazil Santos, this medium-roasted selection features high-quality Catuai and Mundo Novo beans grown in Parana and Sao Paulo.
Due to the unique volcanic loam soil in the beans' growing region, Brazil Santos has a bolder flavor than most other coffees. Moreover, it has notes of cocoa that lend the coffee a refined and smooth taste that you'll surely love.
Learn more by visiting https://bossbrewcoffee.shop/products/brazil-santos
GROWN WITH CARE
As a small-batch brewery, Boss Brew Coffee prioritizes beans grown by small-holder farmers in exotic locales. Hence, its Brazil Santos roast is not only meticulously grown, but also sun-dried and pulped by hand. This hands-on approach ensures that the beans' nuanced flavor and aroma are better preserved — which may not always be the case with large-scale farming and harvesting operations.
Owner Richard Reina, Jr. says: "We believe that the best-tasting coffee is grown with care. Our beans may be harvested in small batches, but they have a big personality. You will surely enjoy the robust yet refined flavor this product offers."
MINDFUL SOURCING
Aside from supporting small farmers, the company also adheres to standards set forth by respectable organizations. These include the World Fair Trade Organization, which helps set guidelines that uplift the livelihood of economically marginalized agricultural producers, including coffee bean growers. Hence, with each purchase of Brazil Santos coffee, you help provide fair pay to farmers so they can continue growing top-notch crops.
You may purchase 12oz, 1lb, 2lb, and 5lb bags of Brazil Santos coffee. You can also choose from three grind options: whole bean, standard, and espresso.
ABOUT BOSS BREW COFFEE
Boss Brew Coffee was founded on the belief that excellent coffee can be reasonably priced and responsibly sourced. The company is the passion project of Richard Reina, Jr., who uses his background in sales, customer satisfaction, and sequential logistics to deliver café-caliber beans to customers. In addition to Brazil, it also sources coffee beans from Bali, Ethiopia, Tanzania, Costa Rica, Guatemala, Peru, and Colombia.
If you'd like to broaden your coffee horizons, Brazil Santos is the perfect starting point.
Order now at https://bossbrewcoffee.shop/products/brazil-santos