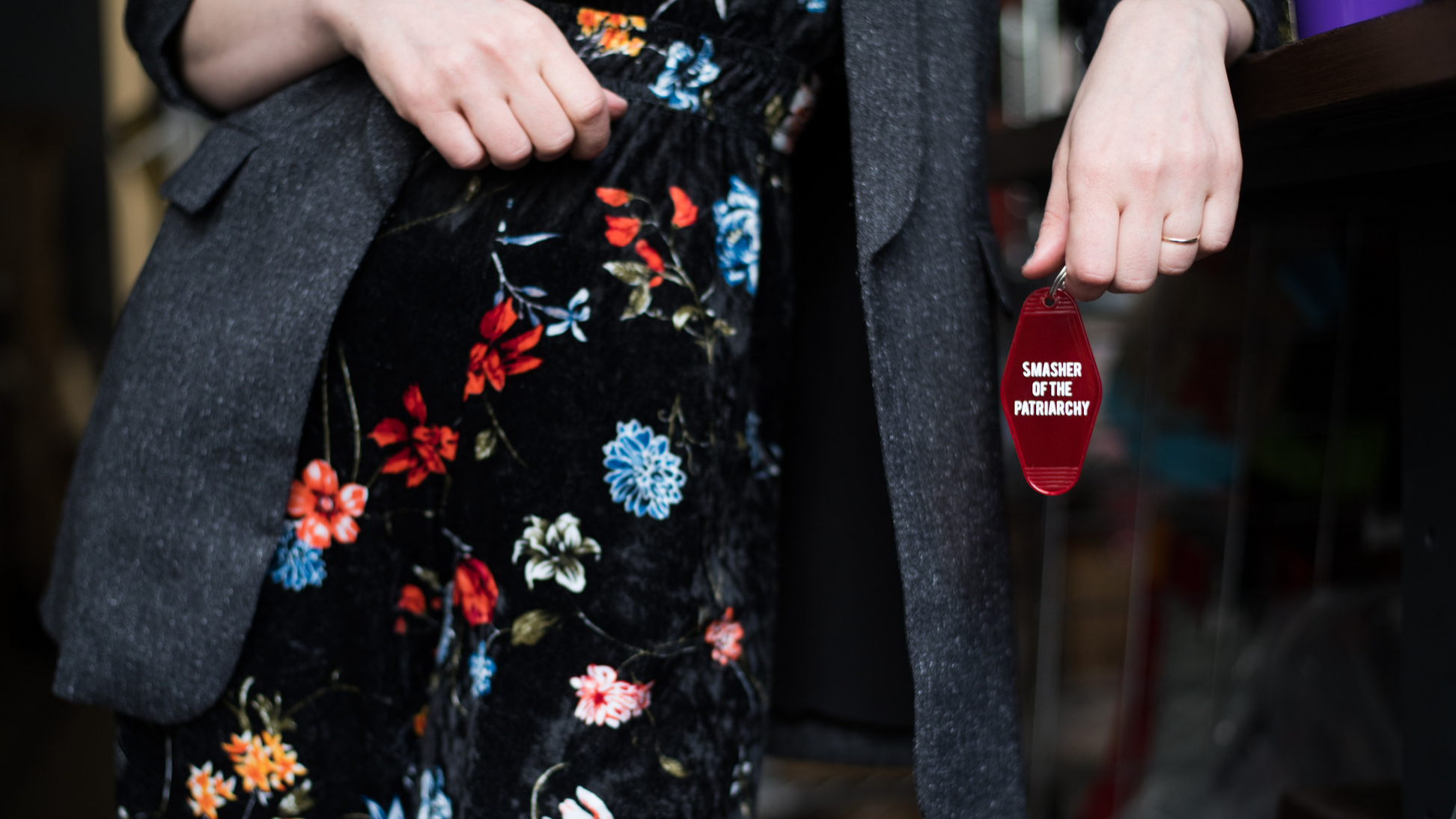 Ditch the big anonymous brands and platforms this Christmas and go personal with a gift from your Brooklyn local, GetBullish!
The name of the LGBT-friendly gift store's new initiative is 'Gifts From Brooklyn, Not Billionaires', and it reflects the characteristically playful and fresh approach by which they select all the goods their 'Fem-Power' store retails. In order to celebrate their conscious shopping Christmas philosophy, GetBullish is also proud to be offering their Luxe Home line including featured local Brooklyn and woman-owned brands and artisans.
Go to https://shop.getbullish.com to find out more.
The start of their shopping small initiative coincides with a recent report from Green America on the detriment caused by the world's largest shopping platforms, especially at Christmas time. As their researchers explained, these platforms are major climate emitters, fight unions, create dangerous working conditions, and block initiatives that support local communities and small businesses.
As such, they advocated that to make one small positive change with a large ripple effect this Christmas, you should support a small online business instead.
GetBullish is proud to be one of them. As a woman-owned and LGBT-friendly business, you'll appreciate that a great deal of their gift range has been selected with these shoppers in mind.
In their Luxe Home line, which features pieces from 47th & Main, Santa Barbara, Slant Collections, Primitives by Kathy, and more, they have gift highlights like their 'Love is Love Stemless Wine Glass in Multicolor,' which can hold an entire bottle of wine. If you are planning a host of parties this holiday season, you can also order a 'You Must Stay Until The End Shaggy Floor Mat,' which comes in bold fuchsia and is by artist David Shrigley.
As the perfect gift to thank anyone who is hosting you for Christmas Eve dinner or Christmas lunch this year, the Luxe Line has both playful items like the 'Brunch Lady' rose pink serving tray and timeless pieces like the 'Marble & Rose Gold Iron Plate'.
If you are looking to stay in and keep cozy this Christmas, GetBullish recommends gifts like the 'Flower Power,' 'Late Bloomer' and 'Talk Dirt To Me' 5-inch wood planters, all made from paulownia wood.
GetBullish was founded by Jen Dziura, a Brooklyn resident and a lover of all things design. The store ensures it offers you personalized service and the ability to talk with a real person.
A spokesperson for the conscious shopping store said, "Whether you are having a party, want to bring some style with you or are seeking a unique gift, we have a selection of gorgeous items for your home, including utensils, mugs, tumblers, coasters, pencil cups, precious little dessert forks, teacups and saucers, planters, and vases."
Show your support for local brands over billionaires this Christmas and spread the word amongst your friends, that local shopping makes for a better planet and better gifts.
Visit https://shop.getbullish.com to get a head start on your Christmas shopping with GetBullish.