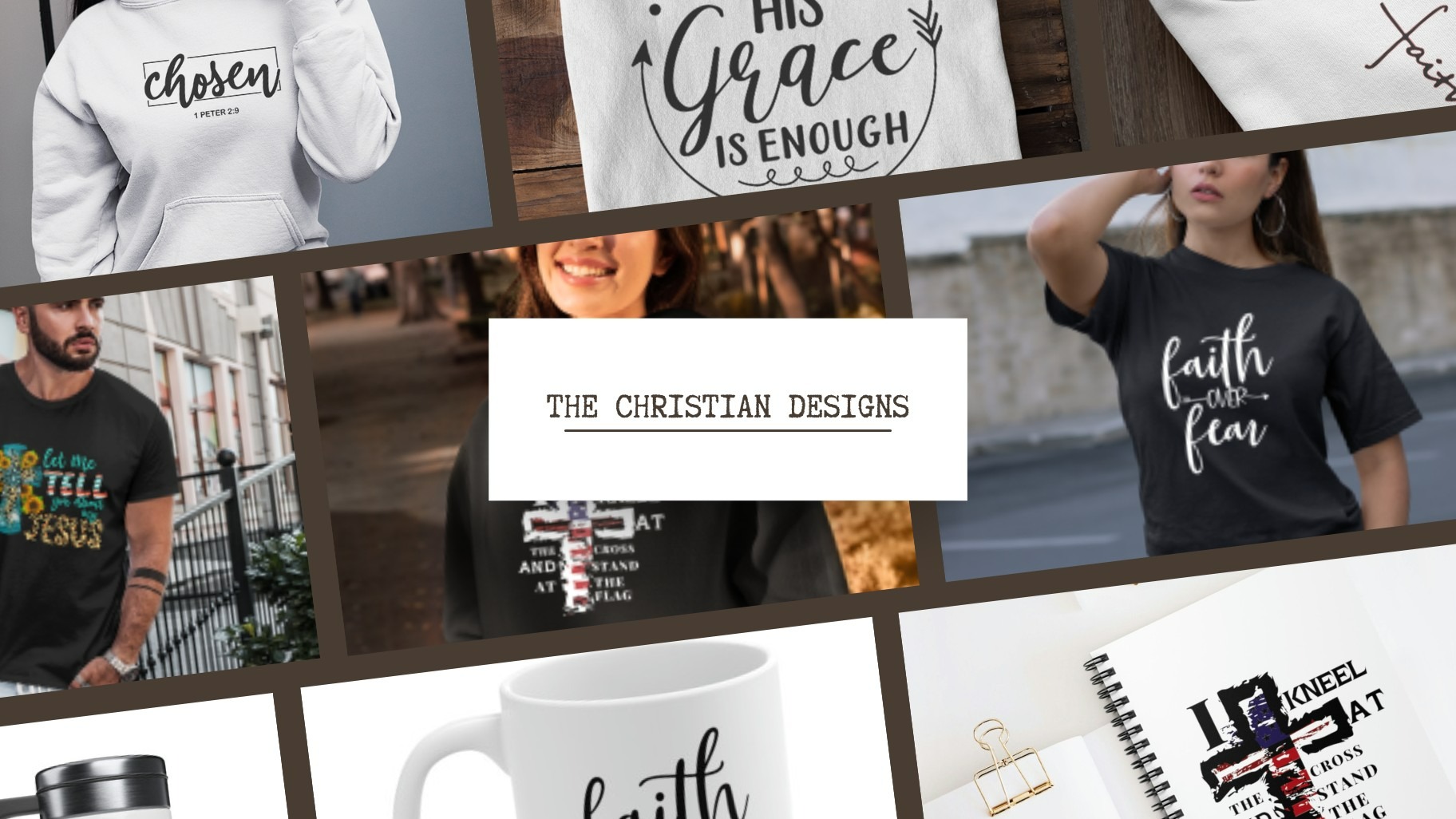 Show the world your Christian pride and love for Jesus with the comfiest and cutest faith-based apparel and accessories from The Christian Designs.
The Christian Designs is proud to be stocking an array of high-quality products, like clothing, that have been created with a message of faith to inspire you. Popular messages featured on their new array of apparel, accessories, stationery and homeware items include 'Chosen', 'Faith', 'Faith Over Fear', 'His Grace is Enough' and 'If the Stars Were Made to Worship So Will I'.
Go to https://www.thechristiandesigns.com to find out more.
A recent article on Faith Magazine explained that wearing your faith is an opportunity to share the beauty of God with those around you, and to likewise affirm your faith on a daily basis, which they believe is especially important in 2023.
The Christian Designs agrees. They believe that wearing your faith is a gentle dialogue starter that can help you to share the wisdom of Christian faith and to connect with other believers.
As such, in Christian apparel they have a new selection of unisex hoodies and t-shirts that are made from a quality, plush blend of soft cotton and polyester you'll love wearing. You can select your new hoodie or t-shirt in either white with black lettering and a black design, or in black with a white design. Their hoodies and t-shirts are available to you in sizes small through to 2XL and offer you a classic fit that is true to size.
Given that The Christian Designs' new collections are centered around their uplifting messages of faith, you can also choose to purchase a matching ceramic coffee mug, stainless steel travel cup and a spiral notebook. The Christian Designs particularly recommends their new Christian-themed spiral notebooks to you for Bible study journaling.
Other new faithful messages you can select from include 'Let Me Tell You About My Jesus', 'Normal Isn't Coming Back, Jesus Is' and 'One Nation Under God'. You'll love that the design team at The Christian Designs has also created beautiful hand-drawn illustrations to accompany each message.
The Christian Designs is based in Hawaii and they ship their apparel, accessories, stationery and homeware products to your door, wherever you are in the US.
A spokesperson for the online store said, "The Christian Designs is an online shop that offers a collection of Christian-themed products, which include items such as clothing, cups, journals, and other accessories that showcase Christian symbols and messages."
If you're a true believer, you need truly beautiful clothing, accessories, homewares and stationery to show it.
Visit https://www.thechristiandesigns.com to buy the best Christian-themed products for you and all your Jesus-loving loved ones!